(1) NEWS FROM 'THE SECRET LIBRARY'. [Item by Steven French.] For those Filer folk who might be around Yorkshire over Xmas here's a piece on the Leeds Library blog about their current exhibition, Fantasy Realms of Imagination, scheduled to run in parallel with the much grander affair at the British Library.
Having said that last bit, the British Library for all its architectural style, doesn't have the Victorian grandeur of Leeds Central Library:
Our new exhibition, inspired by Fantasy: Realms of Imagination at the British Library opened in November and aims to bring a bit of magic to Leeds Central Library over the cold winter months, before touring to community libraries across the city.
The beautiful grade II* listed building with its winding staircases and heraldic beasts lends itself perfectly to the fantasy theme and this exhibition encourages visitors to embark on their own quest to explore parts of the library they may not have ventured to before.
(2) STEVEN BARNES PENS STAR WARS NOVEL. "'Star Wars: The Glass Abyss' Revealed; New Novel by Steven Barnes Finds Mace Windu Honoring Qui-Gon's Legacy" at StarWarsNews.net.
The Phantom Menace is celebrating its 25th anniversary next year. Therefore, cue Lucasfilm's foolproof promotional strategy of new books. StarWars.com has announced that Mace Windu will headline a new novel titled Star Wars: The Glass Abyss. Coming August 6, 2024, the novel will be written by Steven Barnes, returning to the Star Wars-fold for the first time since 2004's The Cestus Deception.

Taking place immediately after The Phantom Menace, The Glass Abyss will send Mace Windu on a mission to fulfill Qui-Gon Jinn's final request. The twist? This request is specifically for Mace, only to be received after the fallen Jedi Master's death….
(3) LAW TACKLES A.I. RISKS. "E.U. Agrees on Landmark Artificial Intelligence Rules" reports the New York Times.
European Union policymakers agreed on Friday to a sweeping new law to regulate artificial intelligence, one of the world's first comprehensive attempts to limit the use of a rapidly evolving technology that has wide-ranging societal and economic implications.

The law, called the A.I. Act, sets a new global benchmark for countries seeking to harness the potential benefits of the technology, while trying to protect against its possible risks, like automating jobs, spreading misinformation online and endangering national security. The law still needs to go through a few final steps for approval, but the political agreement means its key outlines have been set.

European policymakers focused on A.I.'s riskiest uses by companies and governments, including those for law enforcement and the operation of crucial services like water and energy. Makers of the largest general-purpose A.I. systems, like those powering the ChatGPT chatbot, would face new transparency requirements. Chatbots and software that creates manipulated images such as "deepfakes" would have to make clear that what people were seeing was generated by A.I., according to E.U. officials and earlier drafts of the law.

Use of facial recognition software by police and governments would be restricted outside of certain safety and national security exemptions. Companies that violated the regulations could face fines of up to 7 percent of global sales….
(4) PODCAST-PALOOZA. [Item by Dann.] A bonus episode of The Reason Podcast recently featured Reason Editor Peter Suderman interviewing former Reason Editor-in-Chief Virginia Postrel and American Enterprise Institute Fellow James Pethoukoukis about the future and how we might get a better future. Mr. Pethoukoukis is the author of the recently released The Conservative Futurist—How to Create the Sci-Fi World We Were Promised.
The interview included a discussion of works by Isaac Asimov, Neal Stephenson, and Ian Banks. It also included some thoughts on whether sci-fi has changed modes from an optimistic vision of a future enabled by technology to a pessimistic vision of the future.
---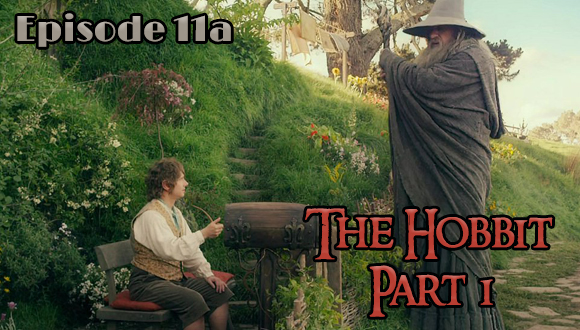 Author and Podcaster Paul J. Hale recently concluded his 7-part series comparing JRR Tolkien's The Hobbit with the Rankin/Bass animated movie as well as the recent trilogy of movies from New Line Cinema. The series starts here.
He has begun a new series comparing Robert Bloch's Psycho with the Alfred Hitchcock movie of the same name. No idea about how many episodes there will be in the Psycho series. Thus far, two episodes have been released.
(5) OSCAR WORTHY BIRD AND BOT. Variety says these are "10 Movies Oscars Voters Should Watch". They include The Boy and the Heron and Robot Dreams.
The Boy and the Heron

Animator Hayao Miyazaki is renowned for conjuring up dazzling cinematic worlds. And at 82, he hasn't lost a step. His latest movie is a visual feast, filled with magical lands and creatures only he could dream up. It's also a deeply personal tale, one that unfolds against the backdrop of World War II Japan, as a boy undertakes a perilous journey that helps him come to terms with the death of his mother. The first best picture nomination for a non-Disney animated movie would be worthy recognition for Miyazaki's contributions to the medium.
(6) DOWN THESE FAE STREETS. [Item by Bruce D. Arthurs.] Douglas A. Anderson posts about Raymond Chandler's few published fantasy stories, and his (unfulfilled) desire to write more in their vein. "Raymond Chandler's Fantasies" at Wormwoodiana.
…In a letter written on 19 June 1956, Chandler wrote:

"I love fantastic stories and have sketches of perhaps a dozen that I should love to see in print. They are not science fiction. My idea of the fantastic story–possibly a little out of date–is that everything is completely realistic except for the basic impossible premise. Both of those I have mentioned are concerned with vanishing or invisibility. I have one about a man who got into fairyland but they wouldn't let him stay. Another about a princess who traded her tongue for a ruby and then was sorry and it had to be retrieved. One about a young society novelist whose father was a magician and kept making a duke disappear so his son could make love to the duchess. I may add that the duke took it with good grace (a joke) although he was rather annoyed. That sort of thing. Quite rare nowadays."
(7) GAIMAN Q&A. "Neil Gaiman's Son Thinks His Dad Is in Charge of 'Doctor Who'" – excerpts of the New York Times' conversation with the author.
'Doctor Who'

I loved "Doctor Who" growing up. In fact, the moment that I felt probably most like God was in 2009, getting to write my first episode. But the trouble with me having written a couple of episodes is that my 8-year-old is now convinced that I must be in charge of "Doctor Who." He'll come over to me and say, "Dad, this needs to happen."…

Charles Addams at the New York Public Library

I remember discovering that if you went up to the third floor on the way to the men's toilets there was a little room with Charles Addams cartoons on display. I would go there four times a year and the cartoons would be changed out. Then one day they were putting them away. It was explained to me that the artwork had been a loan by his ex-wife. But the agreement was that as soon as everything had been displayed, it was over. I still think that's heartbreaking….
(8) THE TRUTH WAS OUT THERE. "Internet sleuths identify lost 'X-Files' song, solving 25-year mystery" reports the Washington Post. (Gift link to article.)
Lauren Ancona wasn't really paying attention to the "X-Files" episode she had on her TV on Monday night. Then she heard the song. It played as a character walked into a rural bar, a lilting country track that set a soothing tone as a singer crooned: "In my memory you are moonlight, starlight …"

Ancona liked it. She paused the episode, rewound it and opened Shazam, an app that identifies songs, but it couldn't find a match. Details about the track weren't on an IMDb page about the episode either. Perplexed, Ancona searched for the lyrics online and found nothing — except forum posts from other "X-Files" fans asking the same question. Some said they'd been searching since 1998, when the episode first aired.

It was a mystery fit for Mulder and Scully themselves. Who was the songwriter behind the mysterious country tune with no name and no credit? And how had legions of "X-Files" fans failed to identify it in 25 years?…
(9) MARK SAMUELS (1967-2023). Four-time British Fantasy Award nominee Mark Samuels died December 3. The first pair of nomination came in 2004 for his short story "The White Hands" and for the collection in which it appeared, The White Hands and Other Weird Tales.
R.B. Russell has written a tribute for Wormwoodiana: "RIP Mark Samuels".
…Mark was a member of the original Arthur Machen Society in the 1990s, and would later become active in its successor, the Friends of Arthur Machen, becoming Secretary for two different terms. He will be remembered from many meetings of the Friends (from annual dinners, to more ad hoc pub crawls), as great company; he was a knowledgeable and passionate advocate for writers such as Machen, Lovecraft and Ligotti, as well as enjoying, like Machen, good conversation, drink, food and tobacco….

…From the outset, Mark's stories take place in a strange and decaying world—one that is often blighted, if not diseased. This gives his fiction a bleak vision and an intensity that has been admired by many readers as well as fellow-authors, since the first magazine appearances of his stories in the 1980s. Apart from in his own books, his stories have been published in such prestigious anthologies as The Mammoth Book of Best New Horror, Year's Best Fantasy and Horror, A Mountain Walks, and The Weird….
(10) TODAY'S BIRTHDAY.
[Written by Cat Eldridge.]
Born December 9, 1934 — Judi Dench, 89. Need I say Judi Dench is one of my favorite performers? So let's look at her work in this genre, both as a stage and onscreen thespian.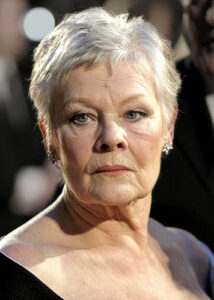 So let's look at her theatrical work. Her first professional role was as Ophelia in Hamlet . Not sure if we consider Hamlet to be genre or not, but her first genre role was a West African tour as Lady Macbeth for the British Council in the early Sixties.
In the Sixties, she was in a small role in a Sherlock Holmes A Study in Terror play.
She'd reprise Lady Macbeth at the Royal Shakespeare Company with Ian McKellen posing Macbeth. Now there's a play I'd have liked very much to have seen!
In the early Eighties, she was to play Grizabella in the first production of Cats, but had to pull out due to a torn Achilles tendon. Even cats injure themselves. Don't worry, she'll get to be in the Cats film where she'll play Old Deuteronomy where unfortunately she'll get to play the very rare embarrassing performance of her life.
Now to her work in genre films. Her first was the Sherlock Holmes A Study in Terror in which she was Sally.
That was followed by the much better A Midsummer's Night's Dream where she was Titania. The one which also had as performers Ian Holm, Helen Mirren, Diana Rigg and David Warner!
She was cast as M in GoldenEye, a role she continued to play in the Bond films through to Spectre.
She's Queen Elizabeth the First in Shakespeare in Love, one of my all time comfort films.
And she's in Chocolat as Armande Voizin, Caroline's mother. Sure that's film is touched by magic as it's about chocolate affecting an entire French village, no?
Back in the SF realm, she's in The Chronicles of Riddick as Aereon, but verging back to fantasy, she's a society lady in Pirates of the Caribbean: On Stranger Tides.
I see she's in Kenneth Branagh's Murder on the Orient Express as Princess Natalia Dragomiroff. Speaking of Brannagh, he directed Artemis Fowl, where she's Commander Julius Root.
She's the medium Madame Arcati In Blithe Spirit.
So I was going to include Spirited here which a modern retelling of A Christmas Carol and a satire of the various adaptations since, but I don't think she has much of a role in it as she appears it as herself. Who's seen it?
That's her for now.
(11) COMICS SECTION.
Bliss is an attempt at topical humor. Haven't made up my mind if it's actually funny.
Free Range however, is definitely funny.
(12) GREATCOATS. Sebastien de Castell's next Greatcoats novel, Crucible of Chaos: A Novel of The Court Of Shadows, arrives February 6, 2024.
A mortally wounded magistrate faces his deadliest trial inside an ancient abbey where the monks are going mad and the gods themselves may be to blame!

Estevar Borros, one of the legendary sword-fighting magistrates know as the Greatcoats and the king's personal investigator of the supernatural, is no stranger to tales of ghosts and demons. When the fractious monks of the abbey rumored to be the birthplace of the gods begin warring over claims of a new pantheon arising, the frantic abbot summons him to settle the dispute.

But Estevar has his own problems: a near-fatal sword wound from his last judicial duel, a sworn knight who claims he has proof the monks are consorting with demons, a diabolical inquisitor with no love for the Greatcoats, and a mysterious young woman claiming to be Estevar's ally but who may well be his deadliest enemy.

Armed only with his famed investigative talents, his faltering skill with a blade and Imperious, his ornery mule, Estevar must root out the source of the madness lurking inside the once-sacred walls of Isola Sombra before its chaos spreads to the country he's sworn to protect.
Pre-order from —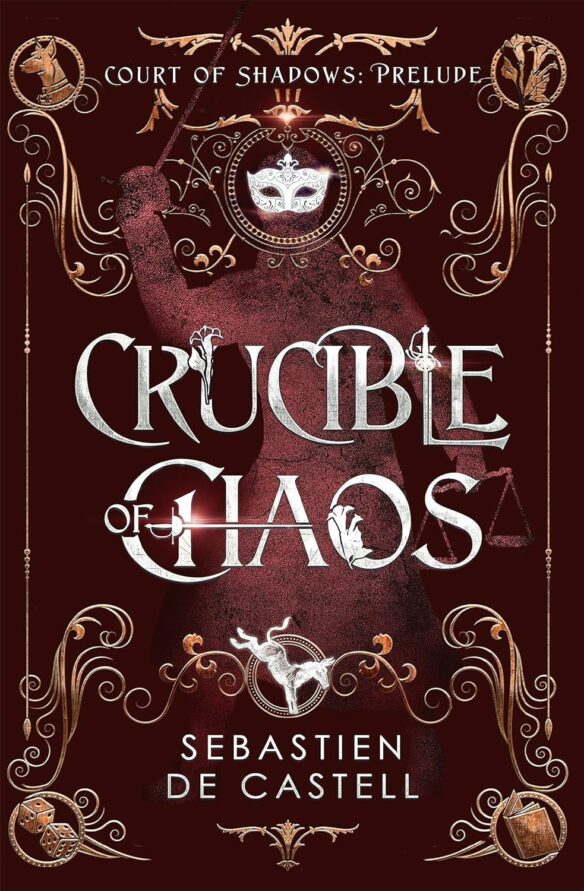 (13) BE ON THE LOOKOUT. "Thief in Australia Steals Truck With 10,000 Krispy Kreme Doughnuts" – a crime that made news in the New York Times.
… I've heard of stealing some dough, but this is ridiculous….

…The tale began at 4 a.m. on Wednesday in Carlingford, Australia, near Sydney, when a delivery driver working the night shift stopped his van to make a quick stop at a 7-Eleven.

Closed circuit footage of the scene shows a woman milling around the gas pumps at the attached service station — or "servo" to Australians — and then climbing into the unattended van and driving away.

What makes the story more compelling than a typical opportunistic vehicle theft is the van's contents: 10,000 Krispy Kreme doughnuts. The treats were bound for shops in Newcastle, but instead have now disappeared to parts unknown.

As of Friday, the New South Wales police had not made any arrests, although they are, well, hungry to. The department posted an appeal for help from the public, next to items about a brawl in Warrawong and a missing man from Wagga Wagga….
(14) NUMBER PLUCKERS. "Quantum-computing approach uses single molecules as qubits for first time" in Nature.
Physicists have taken the first step towards building quantum computers out of individual molecules trapped with laser devices called optical tweezers. Two teams report their results in Science on 7 December, in both cases making pairs of calcium monofluoride molecules interact so that they became entangled — a crucial effect for quantum computing….

… Both studies used arrays of optical tweezers with one molecule trapped in each tweezer unit. Through laser techniques, they cooled the molecules to temperatures of tens of microkelvin, just millionths of a degree above absolute zero. In this state, the molecules were close to being completely still. Their rotation could be stopped, or they could be made to rotate with just one quantum of angular momentum, called ħ — the smallest rotational frequency they can possibly have. Both teams used non-rotating molecules to represent the '0' state of their qubits, and rotating ones to represent the '1'….
Which makes me think of Tom Digby's filksong "Little Teeny Eyes" (1966):
Oh we got a new computer but it's quite a disappointment
'Cause it always gave this same insane advice:
"OH YOU NEED LITTLE TEENY EYES FOR READING LITTLE TEENY PRINT
LIKE YOU NEED LITTLE TEENY HANDS FOR MILKING MICE."
(15) TOMATOMETER: FRESH OR NOT? [Item by Mike Kennedy.] Holy leaping Dr. Smith! This saga gives a whole new meaning to Lost in Space. "Tomato lost in space by history-making astronaut has been found" on CNN.
Perhaps nowhere in the universe is a fresh, ripe tomato more valuable than on the International Space Station, where astronauts live for months at a time subsisting mainly on prepackaged, shelf-stable goods.

That's why astronaut Frank Rubio became the central figure in a lighthearted whodunnit that has taken months to solve.

After Rubio harvested one of the first tomatoes ever grown in space earlier this year, according to the astronaut, he admitted he misplaced it.

"I put it in a little bag, and one of my crewmates was doing a (public) event with some schoolkids, and I thought it'd be kind of cool to show the kids — 'Hey guys this is the first tomato harvested in space,'" Rubio said during an October media event. "I was pretty confident that I Velcroed it where I was supposed to Velcro it … and then I came back and it was gone."

In the microgravity environment of space, anything not anchored to a wall is at risk of floating away — destined to spend eternity hidden behind a nook or cranny within the football field-size orbiting laboratory and its labyrinthian passageways.

Rubio said he probably spent eight to 20 hours of his own free time just searching for that tomato.

"Unfortunately — because that's just human nature — a lot of people are like, 'He probably ate the tomato,'" Rubio said. "And I wanted to find it mostly so I could prove like I did not eat the tomato."

But he never found it.

Rubio returned to Earth on September 27 with the precious produce still lost aboard the space station.

It remained lost — until now.

During a Wednesday news conference, members of the seven-person crew remaining on the space station revealed they had finally located the tomato.

Rubio had "been blamed for quite a while for eating the tomato," NASA astronaut Jasmin Moghbeli said. "But we can exonerate him."…
However, they don't say where on the ISS it was found.
(16) VIDEO OF THE DAY. [Item by SF Concatenation's Jonathan Cowie.] The PBS Space Time YouTube channel is primarily all about physics. However, occasionally they do physics-adjacent science and sometimes stray into genre adjacent territory, this week being one such occasion when Matt O'Dowd asks whether our human civilisation could be the first technological civilisation on Earth or even visit our planet…
We're almost certainly the first technological civilisation on Earth. But what if we're not? We are. Although how sure are we, really? The Silurian hypothesis, which asks whether pre-human industrial civilizations might have existed…
[Thanks to John King Tarpinian, Chris Barkley, Cat Eldridge, Bruce D. Arthurs, Kathy Sullivan, Dann, Steven French, Jennifer Hawthorne, SF Concatenation's Jonathan Cowie, Mike Kennedy, and Andrew Porter for some of these stories. Title credit belongs to File 770 contributing editor of the day Jayn.]