(0) I'm visiting my brother's family overnight where we'll hold a birthday celebration. So Cat and I have done a "seed" Scroll, and also invite you to add links in comments to things you know other sff fans would like to read. Til Sunday, as I read in Pooh, "Bizy Backson"!
(1) HPL FANS NEED A LIFT. The group that puts on NecronomiCon and carries out other activities is in a pinch and asks for donations to their GoFundMe: "Lovecraft Arts & Sciences 2023 Winter Fundraiser". They'd raised $9,820 of their $20,000 goal as of yesterday.
…Given the obstacles presented by the pandemic and the related economic slowdown, we're faced with a grave financial threat to our organization. NecronomiCon, for one, ended up being much more expensive than usual – all prices seemed to increase, from venue fees to printing costs, and at the same time Covid policies lead to us curtailing pass sales and fewer folks could join us anyway due to economic stress. So, while the event helps to pull in funds to sustain us through the long dark retail winter, we are coming up short much sooner than we'd normally – just as we experience some of our worst visitor days in years, even worse than much of the height of the pandemic. During those days, though, we were fortunate to receive some help from the government to sustain us, via a couple payroll protection program loans – but those days are long gone now and we're needing to sustain ourselves, and hope for help from our community.

Right now, the situation is dire, we're faced with making even harder decisions. This is compounded by the fact that our home building for the past seven years, the historic Providence Arcade, is still far less active than it used to be in The Before Times. A new coffee shop has opened, but we remain the only retailer in the building – a grim situation to be in.

In 2020, you, our amazing weird fiction community, stepped up and really helped us when we needed it so badly. A little over two years later, with many of the same hurdles before us, we humbly extend our hat once again – knowing full well that a lot of you are struggling, too, and realizing there are many other worthy potential recipients of your generosity. But given the existential obstacles we face, we truly need a little bit of your help….
(2) PREPPER, SERIES 1. From BBC Radio 4,PrepperSeries 1, Episode 4 of 4: The last episode of the series with Sue Johnston and Pearl Mackie.
Trump. ISIS. The Courgette Crisis. Signs of civilisation's fragility are all around. No wonder the Doomsday Clock just nudged closer to midnight. In this fearscape, more and more ordinary people are wondering how they'd cope if everything we take for granted (law and order, access to healthcare, iceberg lettuces in Sainsburys) was taken away.

Preppers – a large and rapidly growing global community – have taken this thought one step further. They're actively skilling-up, laying down supplies and readying themselves for the end of the world, in whatever form it comes. Indeed, a prepping shop just opened in Newquay. And if people in Cornwall are prepping, it's time to worry.
Episode 4: "Bugging In".
In this week's 28 minute episode Sylvia takes Rachel in the boot (trunk?) of her car to her secret bunker. Yes, if it does look a little familiar, that's because its design is based on Hitler's. Politics aside, Hitler knew how to design bunkers. Meanwhile, both Sylvia and Rachel extol the virtue of having many separate food caches. Though Rachel found it s struggle carrying a 30 kg bag of rice wrapped in a carpet… and she got many funny looks while she was burying it in a field…

Prepper explores how two women live with the possibility of the end of days, and how they bond over their determination to survive. And fend off zombies.

This week – home defence.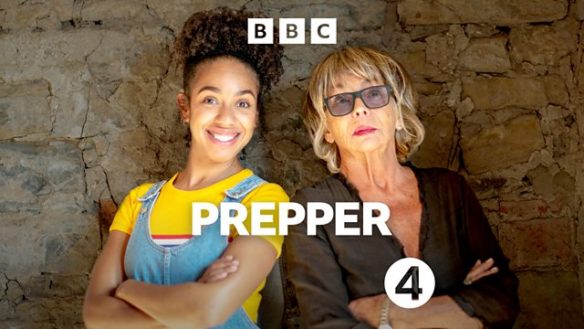 (3) TODAY IN HISTORY.
LitHub follows up with "Some of the Best Stories from a Century of Weird Tales (That You Can Read Online)". Here are two examples:
Ray Bradbury, "The Scythe" (Weird Tales, July 1943)

Quite suddenly there was no more road. It ran down the valley like any other road, between slopes of barren, stony ground and live oak trees, and then past a broad field of wheat standing alone in the wilderness. It came up beside the small white house that belonged to the wheat field and then just faded out, as though there was no more use for it.

Robert Bloch, "Yours Truly, Jack the Ripper" (Weird Tales, July 1943)

I looked at the stage Englishman. He looked at me.
(4) MEMORY LANE.
1984 – [Compiled by Cat Eldridge.]
I love Charles de Lint's Moonheart with all my heart.
It was published by Ace in both trade paper and hard cover thirty-nine years ago. There's a very nice edition with illustrations by Charles Vess by Subterranean Press. And that edition is available in an epub edition at the usual suspects.
It was written back in the days previous to him prior to him creating his city of Newford, so it's set in Ottawa where most of his early novels are set.
In case there's someone here who still has not read this most excellent novel which has a sequel of sorts, I will say nothing of the story therein. We did of course review it at Green Man and those of you who want to know more about this novel can go read that review. Of course that is decidedly not spoiler free.
And now for the Beginning…
Sara Kendell once read somewhere that the tale of the world is like a tree. The tale, she understood, did not so much mean the niggling occurrences of daily life. Rather it encompassed the grand stories that caused some change in the world and were remembered in ensuing years as, if not histories, at least folktales and myths. By such reasoning, Winston Churchill could take his place in British folklore alongside the legendary Robin Hood; Merlin Ambrosius had as much validity as Martin Luther.
The scope of their influence might differ, but they were all a part of the same tale. Though in later years she never could remember who had written that analogy of tale to tree, the image stayed with her. It was so easy to envision: Sturdily rooted in the past, the tale's branches spread out through the days to come. The many stories that make up its substance unfold from bud to leaf to dry memory and back again, event connecting event like the threadwork of a spider's web, so that each creature of the world plays its part, understanding only aspects of the overall narrative, and perceiving, each with its particular talents, only glimpses of the Great Mystery that underlies it all.
The stories on their own are many, too myriad to count, and their origins are often too obscure or inconsequential on their own to be recognized for what they are. The Roman statesman Marcus Tullius Cicero said it best: "The beginnings of all things are small." Though he lived and died some two thousand years before Sara was born, and though the tale was so entangled by the time she came into it that it would have been an exercise in futility to attempt to unravel its many threads, Sara herself came to agree with Cicero. Years later she could pinpoint the exact moment that brought her into the tale. It was when she found the leather pouch with its curious contents in one of the back storerooms of her uncle's secondhand shop.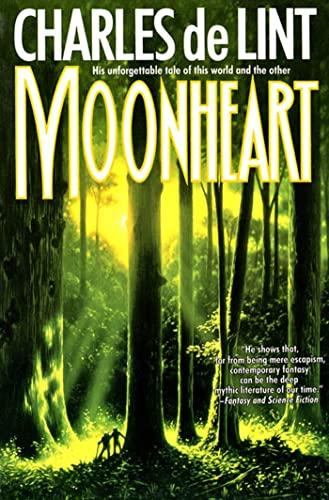 (5) TODAY'S BIRTHDAYS.
[Compiled by Cat Eldridge.]
Born February 18, 1908 — Angelo Rossitto. An actor and voice artist who had dwarfism. His first genre role was in 1929's The Mysterious Island as an uncredited Underwater Creature. His last major role was as The Master in Mad Max Beyond Thunderdome. He showed up in Galaxina, The Incredible Hulk, Jason of Star Command, Bakshi's Lord of The Rings, Adult Fairytales, Clones, Dracula v. Frankenstein and a lot more. (Died 1991.)
Born February 18, 1919 — Jack Palance. His first SF film is H. G. Wells' The Shape of Things to Come which bears little resemblance to that novel. (He plays Omus.) Next up he's Voltan in Hawk the Slayer followed by being Xenos in two Gor films. (Oh the horror!) He played Carl Grissom in Burton's Batman, and Travis in Solar Crisis along with being Mercy in Cyborg 2. ABC in the Sixties did The Strange Case of Dr. Jekyll and Mr. Hyde in which he played the lead dual roles, and he had a nice turn as Louis Strago in The Man from U.N.C.L.E. which is worth seeing. (Died 2006.)
Born February 18, 1929 — Len Deighton, 94. Author of possibly the most brilliant alternative novels in which Germany won the Second World War, SS-GB. It deals with the occupation of Britain. A BBC One series based off the novel was broadcast several years back.
Born February 18, 1930 — Gahan Wilson. Author, cartoonist and illustrator known for his cartoons depicting horror-fantasy situations. Though the world at large might know him for his Playboy illustrations which are gathered in a superb two volume collection, I'm going to single him out for his brilliant and possibly insane work with Zelazny on A Night in the Lonesome October which is their delightful take on All Hallows' Eve. (Died 2019.)
Born February 18, 1968 — Molly Ringwald, 55. One of her was first acting roles was Nikki in Spacehunter: Adventures in the Forbidden Zone. She'll later have the lead role of Frannie Goldsmith in Stephen King's The Stand series. And does the Riverdale series count at least as genre adjacent? If so, she's got the recurring role of Mary Andrews there.
(6) MORE TWITTER SHENANIGANS. [Item by SF Concatenation's Jonathan Cowie.] There's been a fair bit in File 770 recent months on changes at Twitter. In this week's Science journal it seems that scientists are dismayed at the thought of losing a key tool they use for social media analysis, application programming interface (API). "Twitter's plan to cut off free data access evokes 'fair amount of panic' among scientists".
When Twitter announced on 2 February that the social media platform would end free access to its application programming interface (API) in a week, meaning tomorrow, a clock began ticking for Jean-Philippe Cointet. Like other researchers interested in topics such as political polarization or how misinformation spreads, the social scientist at Sciences Po uses the API to freely gather data on the hundreds of millions of tweets sent daily. If Twitter tries to charge a significant price for such information, some of his projects will not be possible. "When we got the news last week, we started to rush on a few data collection projects," he says.

Other scientists who rely on Twitter's data are also anxious.
(7) LOOK AND SEA. "The Little Mermaid teaser glimpses Melissa McCarthy's Ursula" reports EW.
Cue "Poor Unfortunate Souls," as Disney has released a glimpse of Melissa McCarthy's Ursula the Sea Witch in a sinister new teaser for the upcoming The Little Mermaid live-action movie….
[Thanks to Andrew Porter, Michael Toman, SF Concatenation's Jonathan Cowie, Paul Di Filippo, Cat Eldridge, Mike Kennedy, John King Tarpinian, and Chris Barkley for some of these stories. Title credit belongs to File 770 contributing editor of the day Daniel Dern.]