The UK's Royal Mail today shared images of the eight Special Stamps they are issuing to celebrate Terry Pratchett's Discworld series, marking the 40th anniversary of The Colour of Magic, first book in the series. The stamps can be pre-ordered now, and will be available for general purchase on August 10.
The stamps feature Rincewind, The Librarian, Granny Weatherwax, Sam Vimes, and Great A'Tuin, as well as specially commissioned artworks of Death and Mort, Tiffany Aching and Moist von Lipwig, all by artist Paul Kidby, who was Pratchett's preferred illustrator for the Discworld. (Click for larger image.)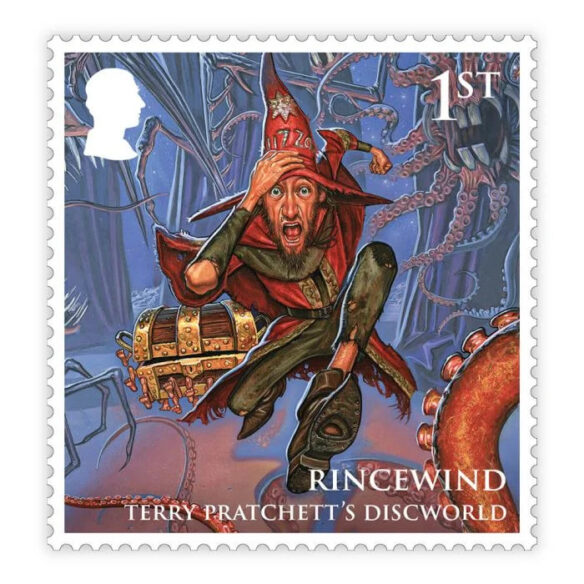 A Terry Pratchett's Discworld First Day Cover featuring all eight new stamps cancelled with the alternative postmark that will be available for order from August 10.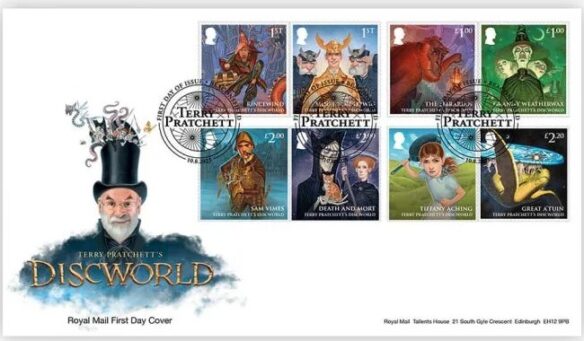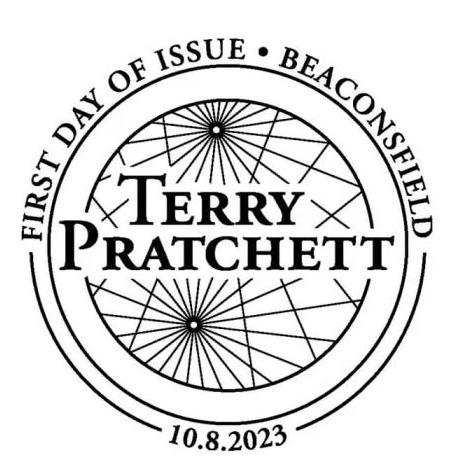 Also offered is a presentation pack with explanatory text and a set of the stamps.