(1) IT'S STILL HOME. Samit Basu is a best-selling author in India who's been published in the US/UK since 2013. His book The City Inside is a recent release from Tordotcom. In a guest post at Stone Soup he questions "When Is A Dystopia Just The Real World?"
…I wanted to write a near-future projection of my surroundings that was pragmatic, but optimistic. I've lived in Delhi for many years now, and however bad it gets, you can't really see the place where you live as dystopian – genrewise, it's also the setting for your romances, your office comedies, your reluctant action-adventures, your gritty urban dramedies, your heartwarming holiday specials. You live in this odd multi-tab chaos that makes you extremely conscious of your own privileges, because you're in proximity to people whose living conditions are extremely challenging, especially in politically apocalyptic times. And this convinces you – or convinced me, at least – that whatever happens, however bad things get, the people in this city – or any other – will outlast it, because they have no choice. Not because they are passive, but because they are used to all systems failing them, and will always cling on to hope. And if you have hope, if you have purpose, you're not living in a dystopia, even if it looks like one from outside….
(2) LIGHTS! CAMERA! ACTION FIGURES! Cora Buhlert has posted another ingenious Masters of the Universe action figure photo story on her blog: "Masters-of-the-Universe-Piece Theatre: 'Siblings'".
Now Roboto has a bit of a strange history. He was an action figure in the 1980s, but he only had a handful of appearances in the original Filmation cartoon, where he was an alien explorer from a planet of robots who crashlanded on Eternia, was repaired by Man-at-Arms and wound up staying and fighting alongside He-Man and his friends.

The 2002 cartoon retconned his origin and made him a sentient and intelligent robot built by Man-at-Arms originally as a chess partner for Man-e-Faces. However, Roboto wanted to be a warrior, upgraded himself and heroically sacrificed himself in order to save He-Man and all of Eternia from a plague of multiplying skeletons. Luckily, Man-at-Arms was able to repair him and so Roboto was frequently seen fighting alongside the other heroic warriors.

Masters of the Universe: Revelation tweaked Roboto's backstory yet again. He's still a sentient and intelligent robot who was built by Man-at-Arms, but in Revelation Roboto considers Duncan his father and Teela his sister and refers to them as such….
It's also on Twitter – here is an excerpt.
(3) WRITERS GET PAID. Preferably.
(4) PLEASE KEEP YOUR SEATS 'TIL THE TRAIN COMES TO A COMPLETE STOP. Deadline has learned "'Snowpiercer' To End With Season 4 On TNT".
TNT's Snowpiercer will be pulling into the station. The post-apocalyptic drama's upcoming fourth season, which is in production, will be its last. I hear the cast's options were coming up and were not picked up, releasing the actors to book other jobs….

Snowpiercer, which follows the passengers of a perpetually moving train carrying the remnants of humanity after the world becomes a frozen wasteland, was the last remaining original scripted series on TNT as the other original drama still on the network, Animal Kingdom, is launching its final season on Sunday. The TNets already had been scaling back on original scripted fare; the process was accelerated by the Discovery-WarnerMedia merger….
(5) SOMETHING SHORT OF INFINITY. [Item by Mike Kennedy.] Lightyear may be coming up a bit short. The new Disney/Pixar flick was expected to easily lead at the box office this Father's Day/Juneteenth weekend. Instead, it seems to be coming in below expectations and in a close race with the latest Jurassic World movie. "Box Office: 'Lightyear' Could Get Clobbered by 'Jurassic World 3'" in The Hollywood Reporter.
The animated family film was expected to open to at least $70 million to $85 million in North America, but now it looks like Lightyear may only buzz to $52 million to $55 million for the three-day weekend.

Universal and Amblin's Jurassic World Dominion could stomp to $57 million in its second outing.

Monday is a federal holiday honoring Juneteenth, so Monday could look more like a Saturday and Sunday in terms of traffic at the box office. Universal insiders believe Jurassic World 3's domestic total could climb as high as $66 million for the four days.
(6) HIGHLY RECOMMENDED. Book Riot's Arvyn Cerézopoints to "11 Must-Read Filipino Sci-Fi Books".
Philippine literature is slowly gaining international recognition, especially when it comes to general fiction and fantasy. And there are even more sub-genres waiting to be explored by international readers. For instance, though there's a dearth of Filipino sci-fi books, they are so rare and precious that it's only once in a while when they come out. In fact, you can count them on one hand.
… Although there's an apparent short supply of Filipino science fiction books in circulation, I've managed to find 11 of them.
Their recommendations lead off with:
SCIENCE FICTION: FILIPINO FICTION FOR YOUNG ADULTS BY DEAN FRANCIS ALFAR AND KENNETH YU

Dean Francis Alfar, one of the more widely recognized Filipino speculative fiction writers, has written many books in the genre. Salamanca, his first novel, is considered to be a modern classic.

In this collection, however, he edited science fiction stories for Filipino young readers, which might be the first in the Philippines. The collection features stories from known Filipino spec fic writers such as Victor Fernando Ocampo, Nikki Alfar, Eliza Victoria, and Gabriela Lee. This is really sure to please.
(7) YOU'RE FIRED. "SpaceX employees fired after writing letter criticizing Elon Musk" – the Guardian has the story.
At least five employees were fired by private rocket company SpaceX after drafting and circulating an open letter criticizing founder Elon Musk and calling on executives at the start-up to make the company's work culture more inclusive, according to two people familiar with the matter.

…SpaceX president Gwynne Shotwell sent an email saying the company had investigated and "terminated a number of employees involved" with the letter, the New York Times said.

The newspaper said Shotwell's email said employees involved with circulating the letter had been fired for making other staff feel "uncomfortable, intimidated and bullied, and/or angry because the letter pressured them to sign onto something that did not reflect their views".

Reuters could not independently confirm that report.

The earlier open letter to SpaceX executives seen by Reuters had called Musk a "distraction and embarrassment" to the company he founded.

In a list of three demands, the letter said: "SpaceX must swiftly and explicitly separate itself from Elon's personal brand."

It added: "Hold all leadership equally accountable to making SpaceX a great place to work for everyone" and "define and uniformly respond to all forms of unacceptable behavior".
(8) SF LISTENING ON BBC RADIO 4. [Item by SF Concatenation's Jonathan Cowie.] The Machine Stops is airing on BBC Radio 4.
This is an audio adaptation of the classic E. M. Forster 1909 short story 'The Machine Stops'. This is a new version to the previous BBC Radio 4 one half a decade ago (2016).
A far future sees humanity living underground in a vast, highly automated complex run by a machine…
You can download it from here.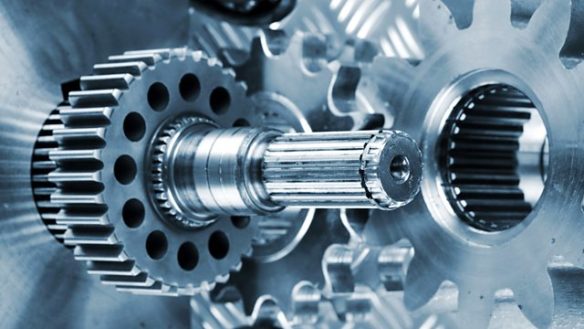 (9) NOTION'S ELEVEN. Gizmodo opines that these are "The 11 Best (and Worst) Sentient Robots From Sci-Fi". (I'd liked to have seen the Tin Man from The Wizard of Oz here, too.)
HAL 9000 (2001: A Space Odyssey)

To kick things off, we have to talk about one of the most terrifying sentient bots of all—the "Heuristically programmed ALgorithmic Computer," or HAL—from Stanley Kubrick's 1968 film 2001, A Space Odyssey. And by design, he's a pretty hard working bot: he's built into the spacecraft where the film takes place, and is tasked with essentially running the ship. He opens doors, keeps life support systems afloat, and, like LaMDA, he can talk.

Unlike LaMDA though, HAL comes programmed with real, human emotions. And after encountering a minor glitch at the start of the film, those emotions are what cause HAL to go off the rails (to put it mildly).

"Most advanced computer theorists believe that once you have a computer which is more intelligent than man and capable of learning by experience, it's inevitable that it will develop an equivalent range of emotional reactions—fear, love, hate, envy, etc," Kubrick said about the bot in an interview. "Such a machine could eventually become as incomprehensible as a human being, and could, of course, have a nervous breakdown—as HAL did in the film."
(10) MEDIA BIRTHDAY.
2005 – [By Cat Eldridge.] On this evening seventeen years ago, we got our first true look at David Tennant in that role. The episode was "The Parting Of The Ways" The episode of course, SPOILER ALERT! (Cue Dalek sound here) It featured Christopher Eccleston making his final appearance as the Ninth Doctor and marks the first appearance of David Tennant as the Tenth Doctor as we got our first regeneration of the modern era. END SPOILER ALERT!
It was written by Russell T. Davies who as we all know was responsible for reviving this series. It was directed by Joe Ahearne whose main credit to was the vampire series Ultraviolet. It was produced by Philip Collinson who is returneing to that role under Davies.

Of the modern Doctors, Tennant is by far my favorite one and I thought the stories were very fitting to him. He seemed both very human and very alien at the same time. From the very beginning in this episode, he seemed to have the role spot on. (Baker is by far my favorite of the older Doctors. BritBox is showing all of the surviving older Who episodes.)
Neither of the two male Doctors that followed was really to my liking, not quite sure why as the stories for the most were fine, though I did like the Thirteenth Doctor a lot. I just never warmed to either of them. I actually like the Tenth Doctor better than either of them.
(11) TODAY'S BIRTHDAYS.
[Compiled by Cat Eldridge.]
Born June 18, 1908 — Bud Collyer. He's best-remembered  for his radio-starring role of Kent and Superman beginning in early 1940 on The Adventures of Superman on the Mutual Broadcasting System, a role he also would do in the later Superman and other cartoons such as Aquaman and the Batman/Superman Hour. He was posthumously named as one of the honorees by DC Comics in the company's 50th anniversary publication Fifty Who Made DC Great. (Died 1969.)
Born June 18, 1917 — Richard Boone. He did only two genre roles of which one, playing Maston Thrust Jr. in The Last Dinosaur, I'm willing to bet almost all of you have never seen it. (It gets a fifty percent rating among audience reviewers at Rotten Tomatoes.) The other however is one that nearly everyone here has heard, yes heard, as he voiced Smaug in the Rankin/Bass animated version of The Hobbit. Of course his major non-genre role was as Paladin in Have Gun, Will Travel which I've seen every episode of at least three times. Really I have. (Died 1981.)
Born June 18, 1931 — Dick Spelman. A fan and a legendary book dealer who was active at SF conventions from the late Seventies through the early Nineties. He chaired Windycon IX in 1982. He was a member of the board of directors of Chicon IV, and ran the Dealers' Room at many Worldcons. In 1991 he sold his book business to Larry Smith and retired to Orlando, where he was active in local fannish affairs. (Died 2012.)
Born June 18, 1942 — Roger Ebert. He got his start as a fanzine writer while in high school, publishing the Stymie zine and having his writing appear in Xero, Yandro and many other zines such as Kipple, Parsection and Psi-Phi. At university, he was a member of the Champaign-Urbana Science Fiction Association. His fannish autobiography is How Propellor-Heads, BNFs, Sercon Geeks, Newbies, Recovering GAFIAtors and Kids in Basements Invented the World Wide Web, All Except for the Delivery System. Of course, he grew up to be a Pulitzer Prize-winning film reviewer. Mike has much more to say about him here. (Died 2013.)
Born June 18, 1947 — Linda Thorson, 75. Though Diana Rigg as Emma Peel was John Steed's best known partner on The Avengers, she was not his first nor his last. His last one would be Tara King played by this actress. She was the only one to be a real spy. Interesting that other than an appearance on Tales from The Darkside, her only other genre performances was on The Next Gen as Gul Ocett in "The Chase" episode, and on the Good Witch as Mrs Hansen in "Graduation" episode.
Born June 18, 1949 — Chris Van Allsburg, 73. For some twenty years now until the Pandemic came upon us, the local Narrow Gauge Railroad ran a Polar Express every Christmas season compete with cars decorated in high Victorian fashion and steaming cups of hot chocolate for the children. It always sold out for the entire month they ran it. Allsburg's Polar Express book is just magical for me and I enjoy his Jumanji every bit as much. (I've never seen the film and won't.) He illustrated A City in Winter which was written by Mark Helprin and I highly recommended it. 
Born June 18, 1958 — Jody Lee, 64. Illustrator with a long career in genre work. Her first cover art was Jo Clayton's Changer's Moon for DAW Books in 1985. Her latest is Passages: All-New Tales of Valdemar, a Mercedes Lackey anthology, that came out last year on DAW Books which seems to be her primary client. Her rather excellent website is here. Her cover for Mercedes Lackey's The Oathbound won her a Chelsey Award.
Born June 18, 1960 — Barbara Broccoli, 62. Daughter of the late James Bond producer Albert R. "Cubby" Broccoli. She has producer or director credit on at least fourteen Bond films which are definitely genre. Her only acting role is as an uncredited Opera patron in The Living Daylights. She produced the Chitty Chitty Bang Bang production staged in NYC at the Hilton Theater sixteen years ago. That must have been really interesting. She was named a Commander of the Order of the British Empire (CBE) in the 2022 Queen's New Year Honours List.
(12) COMICS SECTION.
Off the Mark shows a variation on a childhood bedtime ritual that makes sense if you think about it.
Lio knows why these aren't on the aliens' bill of fare.
(13) SIMULTANEOUS TIMES. Space Cowboy Books presents stories by Ai Jiang and Ricardo Victoria in episode 52 of the Simultaneous Times podcast.
Emotion: XXXX – by Ai Jiang – https://aijiangauthor.wordpress.com/
music by Phog Masheeen – https://phogmasheeen.com/
read by Jean-Paul Garnier

Last Witness – by Ricardo Victoria – https://ricardovictoriau.com/
music by Patrick Urn – https://morlox.bandcamp.com/
read by Jean-Paul Garnier
(14) MARVEL BRICK UNIVERSE. 9to5Toys has a series of reveals from LEGO CON 2022 including the Sanctum Sanctorum, and a Star Wars item (see it at the link).
Showcasing the latest addition to the Marvel side of the lineup, the new Sanctum Sanctorum has been revealed. In the same style as last year's Daily Bugle, this one arrives with 2,708 pieces and nine minifigures. There's tons of references packed into the three different floors, as well. It will sell for $249.99 once it launches on August 1.

Here's a breakdown of who's included this time around:
Doctor Strange
Sinister Strange
Dead Strange
Wong
Iron Man
Spider-Man
The Scarlet Witch
Master Mordo
Ebony Maw
(15) SENSITIVE SUBJECT. The Hollywood Reporter tells why: "'Late Show' Staffers Arrested for Unlawful Entry at U.S. Capitol After Taping Triumph the Insult Comic Dog Skit".
A number of people working for The Late Show with Stephen Colbert were arrested Thursday night at a U.S Capitol office building after taping a skit. Among those arrested was Robert Smigel, the former SNL and Conan writer, best known for portraying Triumph the Insult Comic Dog. According to authorities, the group was confronted by police in the Longworth House Office Building on Thursday evening, after it was closed to visitors. They were charged with unlawful entry.

… "On Wednesday, June 15 and Thursday, June 16, Triumph the Insult Comic Dog was on-site at the Capitol with a production team to record interviews for a comedy segment on behalf of The Late Show," a CBS spokesperson said in a statement to The Hollywood Reporter. "Their interviews at the Capitol were authorized and pre-arranged through Congressional aides of the members interviewed. After leaving the members' offices on their last interview of the day, the production team stayed to film stand-ups and other final comedy elements in the halls when they were detained by Capitol Police."
(16) BLOW IT OUT YOUR A&$. [Item by Mike Kennedy.] One maker of robot "dogs" has a new water jet accessory available, allowing the bot to propel itself across relatively calm waters. (But don't call it Spot — this isn't the Boston Dynamics pooch.) "A new propulsion system allows this robotic dog to 'swim'".
… And now the NAUT allows a dog-shaped robot to move with water jet propulsion. The jet takes in water and ejects it at greater speed, allowing the Vision 60 to move with vectored thrust in a body of water.

"The system is capable of propelling the robotic dog and speeds up three knots and can operate at full power using a dedicated power source for approximately 35 minutes," reports The War Zone. "The 'tail' can also continue to function after that by drawing electricity from the robot dog's own internal power source."

At 3 knots, or just 3.4 mph, the NAUT-powered Vision 60 won't be winning any races, but should be perfectly capable of crossing streams and calm waters. The ability to go amphibious makes a robot useful in scouting and patrols in coastal or riverine terrain, and possibly even of use in the tricky terrain of a marsh or bayou….
(17) THEY CALL ME MISTER ROCKET. [Item by Mike Kennedy.] NASA's Space Launch System (SLS) rocket likes to go by a different name. They've taken to calling it Mega Moon Rocket, even in official press releases. One supposes it has a better ring to it. Imagine, though, what Bezos or Musk might have come up with. "NASA prefers this nickname for Artemis' new lunar rocket" at Mashable.
If this NASA launch vehicle could talk — say at an international consortium of the world's most elite, hobnobbing space rockets — this is how it would introduce itself after filling out its "Hello, my name is" sticker.

Space Launch System? Bleh, only my mother and technical manuals call me that.

SLS? Not since grade school.

Please, friends call me Moon Rocket. Mega Moon Rocket.

Technically, this gargantuan is the U.S. space agency's Space Launch System or SLS for short. But somewhere along the line, the mission crew stopped calling it by its given name and started referring to it by its badder, Transformers-ish nickname. Even the news releases from the agency use it now….
(18) CLOTHES MAKE THE WIZARD. [Item by Martin Morse Wooster.] Daniel Radclliffe, Emma Watson, directors Mike Newell ad Alfredo Cuaron and several constume designers talk about the clothes in Harry Potter in this video that dropped two weeks ago (and is a 2022 film).
(19) VIDEO OF THE DAY. The Chicago Sun-Times is looking forward to "'It Came from Outer Space' musical, inspired by cult classic film" which was based on Ray Bradbury's story. The show runs June 22-July 24 at the Chicago Shakespeare Theater.
Before there was "Alien," before there was "Star Trek," before there was "Star Wars," there was "It Came from Outer Space." The 1953 sci-fi film may look cheesy by today's standards but that, and its Ray Bradbury pedigree, has only added to its status as a cult classic.

Now Joe Kinosian and Kellen Blair, the musical theater team behind the hit show "Murder for Two," have met the challenge of transforming the film, which was based on a Bradbury story, into a stage musical….
[Thanks to Mike Kennedy, Martin Morse Wooster, JJ, John King Tarpinian, SF Concatenation's Jonathan Cowie, Chris Barkley, Andrew Porter, Michael Toman, and Cat Eldridge for some of these stories. Title credit belongs to File 770 contributing editor of the day Rich Horton.]