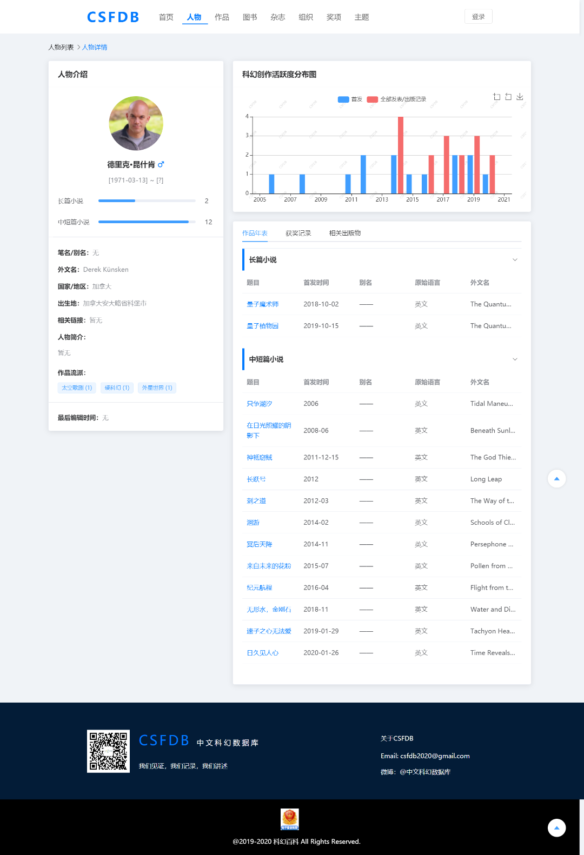 Guest Post by Feng Zhang: The beta version of Chinese Science Fiction Database (CSFDB) was just released. The database website is at https://csfdb.scifi-wiki.com/
CSFDB is the first and largest database for Chinese speculative fiction, containing information about 8600+ people, 24000+ titles, 7300+ books, as well as numerous awards, publishers/magazines, and organizations. And it is growing everyday.
The website is in Chinese of course, but there is a lot of information about foreign authors and their titles translated into Chinese. The original names of the authors and titles are shown on the people and title page. See the below for an example. Writers and fans can use CSFDB to check out who and what have been introduced to China already.
CSFDB is developed and administered by a small team consisting of SF fans who devote much of their time to this voluntary project.