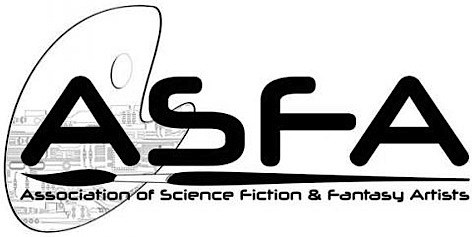 The Association of Science Fiction & Fantasy Artists (ASFA) has announced the Chesley Awards 2016 nominees.
Voting runs through June 26. ASFA members in good standing are eligible to vote. The awards will be given out at MidAmeriCon II in Kansas City.
Best Cover Illustration: Hardcover Book
Richard Anderson    The Dinosaur Lords by Victor Milan (Tor, July 2015)
Lius Lasahido        Hannu Rajaniemi: Collected Fiction by Hannu Rajaniemi (Tachycon, May 2015)
Todd Lockwood        Voyage of the Basilisk by Mark Brennan (Tor, March 2015)
Cynthia Sheppard    Karen Memory by Elizabeth Bear (Tor, February 2015)
Sam Weber        Dune by Frank Herbert (The Folio Society, April 2015)
Best Cover Illustration: Paperback Book
Julie Dillon        The Very Best of Kate Elliott by Kate Elliott (Tachycon, February 2015)
Tyler Jacobson        Beyond the Pool of Stars by Howard Andrew Jones (Tor, October 2015)
Jeffery Alan Love    Wolfhound Century by Peter Higgins (Gollancz, May 2015)
David Palumbo        Binti by Nnedi Okorafer (Tor, September 2015)
John Picacio        Invasion of the Body Snatchers by Jack Finney (Simon & Schuster, October 2015)
Best Cover Illustration: Magazine
Maurizio Manzieri    Asimov's, Oct/Nov 2015
Reiko Murakami    Lightspeed #63, August 2015
Tran Nguyen        Uncanny #4, May/June 2015
Greg Ruth        Alabaster: The Good, the Bad, and the Bird #1, Dark Horse Comics, Dec. 2015
shichigoro-shingo    Clarkesworld #109, October 2015
Best Interior Illustration
Galen Dara        "Tuesdays with Molakesh The Destroyer" by Megan Grey (Fireside Magazine #19)
Marcel Mercado        Southlands RPG (Kobold Press, July 2015)
Peter Mohrbacher    Angelarium: Book of Emanations by Peter Mohrbacher & Eli Minaya
Tran Nguyen        "Transition Management Survey" (Chief Investment Officer, September 2015)
Sam Weber        Dune by Frank Herbert (The Folio Society, July 2015)
Best Color Work: Unpublished
Joseph Bellofatto    Star Ship, Oil
Donato Giancola        Beron and Luthien in the Court of Thingal and Melian, Oil
Wayne Haag        Desert Wreck, Oil
Jessica TC Lee        Enchanted, Digital
Elizabeth Leggett    After Hours, Digital
Mark Poole        Memories, Oil
Eric Velhagen        Felines, Oi
Best Monochrome Work: Unpublished
Rovina Cai        Cold Wind
Jeremy Enecio        Progeny, Graphite on Moleskin
Travis Lewis        Symbiosis, Graphite
Mark Molchan        Return, Graphite
Ruth Sanderson        Invoking the Dragon, Ink/Scratchboard
Chris Seaman        Family Portraithausen, Acrylic
Allen Williams        Bound, Graphite & Gold leaf accent
Best Three-Dimensional Art
Devon Dorrity        Flight of the Merrow, Clay & Bronze
Thomas Kuebler        Adelpha and Her Sister, Mixed
Stelios Mousarris    Inception Coffee Table, Wood
Forest Rogers        The Morrigan, Mixed
Virginie Ropars        Okunoshima, Mixed
Vincent Villafranca    Dark Day for the Metal Heads, Bronze
Best Product Illustration
Linda Adair        Adolescence – Promo art for IlluXcon 2016
Mitchell Bentley        Mitchell Davidson Bentley 2015 Calendar – Albon Lake & Atomic Fly Studios
Rovina Cai        Black Hole – card for Cosmos Tarot & Oracle Deck, The Light Grey Art Lab
Jacob Murray        A Game of Thrones: The Card Game – 2nd edition box art, Fantasy Flight Games
John Picacio        El Arbol – Loteria card, Lone Boy
Magali Villeneuve    George R.R. Martin: Song of Ice and Fire – 2016 calendar, Bantam
Best Gaming – Related Illustration
Clint Cearley        Mind Rot – Dragons of Tarkir Magic Card, WotC
Vincent Proce        Guardian Automaton – Magic Origins Magic Card, WotC
Anna Steinbauer    Blessed Spirits – Magic Origins Magic Card, WotC
Ryan Yee        Fruit of the First Tree – Fate Reforged Magic Card, WotC
 Min Yum         Sandblast – Fate Reforged Magic Card, WotC
Best Art Director
Neil Clarke        Clarkesworld magazine
Irene Gallo        Tor Books & Tor.com
Jeremy Jarvis        Wizards of the Coast
Elizabeth Leggett    Lightspeed magazine
Lauren Panepinto    Orbit Books & Muddy Colors contributor
Betsy Wolheim & Shelia Gilbert    DAW Books
Lifetime Artistic Achievement
Kinuko Y. Craft
David A. Hardy
Greg Manchess
Iain McCaig
Wendy Pini
Drew Struzan
The Chesley Awards were established in 1985 as ASFA's peer awards to recognize individual works and achievements not otherwise recognized by the Hugo Awards, during a given year. Initially called the ASFA Awards, they were renamed to honor famed astronomical artist Chesley Bonestell after his death in 1986.