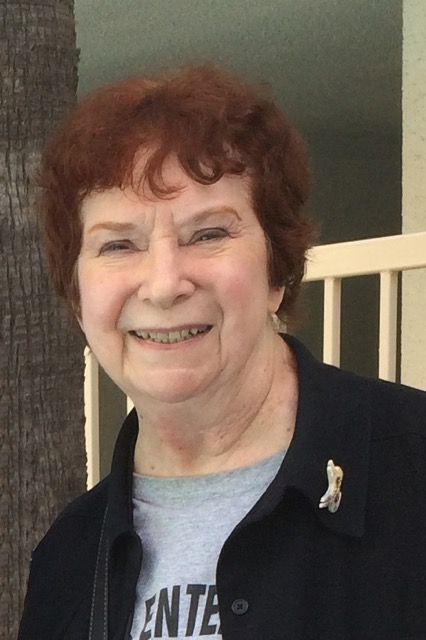 Famed Star Trek writer D.C. Fontana has died at the age of 80. The American Film Institute announced today the news of Fontana's passing.
She gained fame for her work on the original Star Trek series and the 1970s animated series, which she also associate produced. In later years she wrote Trek-themed games and comics.
According to IMDB, she was advised by Gene Roddenberry to use her initials (D.C.) on her initial scripts for the original Star Trek series because at the time, networks were often biased against female writers. That may have been sound advice, although in her first several TV writing credits for The Tall Man series in 1960 she was identified by her full name, as "Dorothy C. Fontana."
On Star Trek, she received credits in 11 episodes — her Wikipedia bio has a discussion of her specific contributions to various episodes, and how in some cases credit was apportioned by the Writers Guild of America. A few of her works on Star Trek were credited to the pseudonym Michael Richards.
Fontana and Gene Roddenberry shared writing credit on "Encounter at Farpoint," the premiere episode of Star Trek: The Next Generation.
She later contributed to several Star Trek spin-off series and quite a few other genre TV shows, among them The Fantastic Journey, Logan's Run, The Six Million Dollar Man, Buck Rogers in the 25th Century, Automan, and Babylon 5.
Throughout her career she also wrote episodes of non-sff shows like Ben Casey, Bonanza, The Streets of San Francisco, Kung Fu, The Waltons, and Dallas, In 1969 she was nominated for a Writers Guild of America Award for an episode of Then Came Bronson entitled "Two Percent of Nothing".
Dorothy Catherine Fontana was born in Sussex, New Jersey in 1939. She was most recently employed as a senior lecturer at the American Film Institute.
Fontana is survived by her husband, Oscar-winning visual effects cinematographer, Dennis Skotak. Both of them have generously shared their experience on many convention panels in Los Angeles over the years.
[Thanks to James Davis Nicoll for the story.]