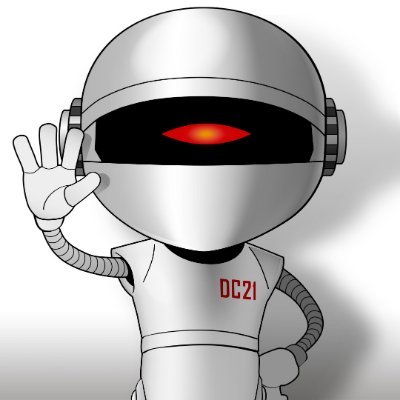 DisCon III has announced Marguerite Smith and Lauren Raye Snow will join the 2021 Worldcon team as Vice Chairs.
Lauren Raye Snow is a designer, illustrator, and arts activist from South Texas. During the course of her career, she has served as Creative Director for multiple nonprofits and mission-driven campaigns. Snow's professional website is Raye Draws. She was a Mexicanx Intiative selectee and attended WorldCon 76 in San Jose (August 2018). She wrote the statement presented by the group (quoted below). She also attended Dublin 2019. She is currently Art Director for the Science Fiction and Fantasy Writers of America (SFWA). She will be the first Latinx to serve as a Worldcon Vice Chair.
Marguerite Smith returns to DisCon III in a different capacity after having departed in June as WSFS Deputy Division Head when Nicholas Whyte and the entire Hugo Administration Team resigned. 
Smith, who volunteered at her first Worldcon, Interaction (Glasgow, 2005) is now part of the Glasgow in 2024 Worldcon bid, hoping to bring the city its third Worldcon. She was on the Valley Forge in 2017 NASfiC bid committee, worked on the Worldcon's YA Award Study Committee, and received a CanSMOF scholarship to attend SMOFcon 36 (2018). She joined the Dublin 2019 Worldcon team in 2016 as a volunteer, was soon advanced to Deputy Division head and then onto Division Head for Promotions. She served as WSFS Deputy Division Head for ConZealand in 2020. At this year's Eastercon, Smith was a participant on the "Managing the Crisis" panel about how to manage con-related crises in an age of instantaneous, fast-moving social media.
"We are fortunate to have Marguerite and Lauren as Vice Chairs. Marguerite will be responsible for the mechanical aspects of the convention, such as logistics and back of house operations, and Lauren will focus on the aesthetics and everything in the front of house," said Mary Robinette Kowal, Chair of DisCon III. "They each bring a unique set of talents and skills that will help make DisCon III a success."
DisCon III will be held at the Omni Shoreham Hotel in Washington, DC, on December 15-19, 2021.
[Includes information from a press release.]