The GRRM book signing queue
Photo taken at about 3:35pm. The line started forming at 2:00pm. I'm not in it, which makes me glad I am no longer getting books signed.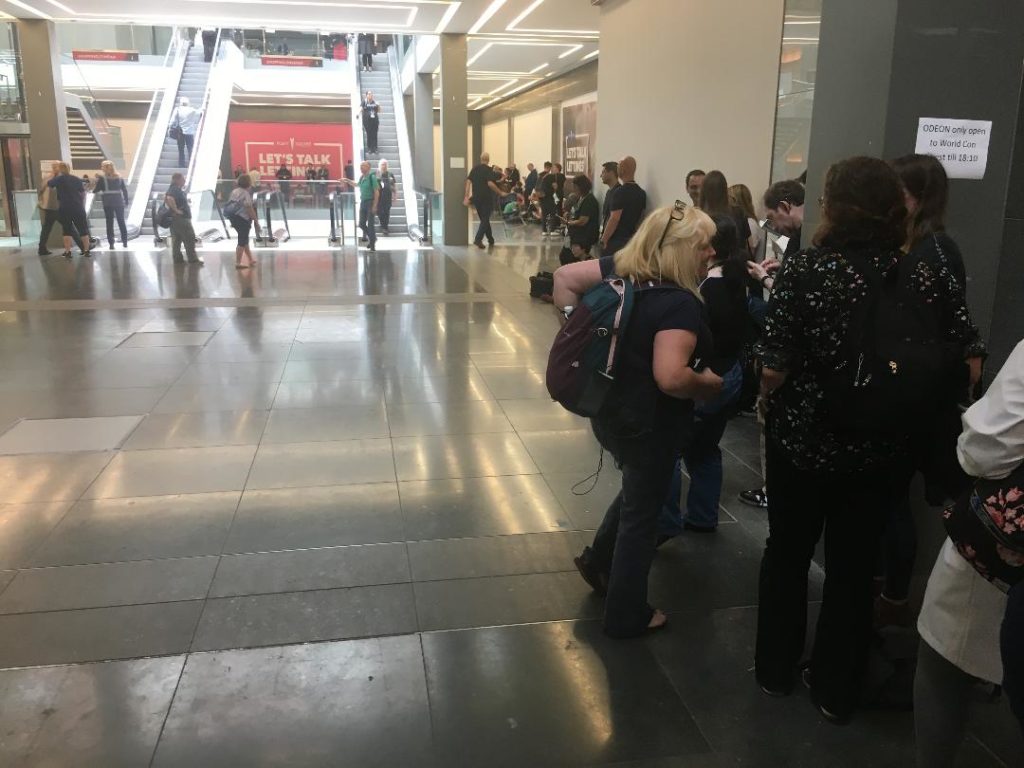 Some panels are being held in a converted cinemaplex
This is the "How to manage finite natural resources" panel
Paolo Bacigalupi
A bit earlier, Paolo Bacigalupi test drove a section from a new and still untitled story.
The Evolution of Fanzines panel
Geri Sullivan, Bill Burns, and Sandra Bond. Edie Stern and Jerry Kaufman we're also supposed to be on the panel, but they got stuck for a full hour in a stopped elevator.
View of Liffey River and Its south bank from the Convention Centre.
The irrepressible Chris Garcia
Nuff said.
And outside the convention…..
Found this at the Teeling Distillery tour.