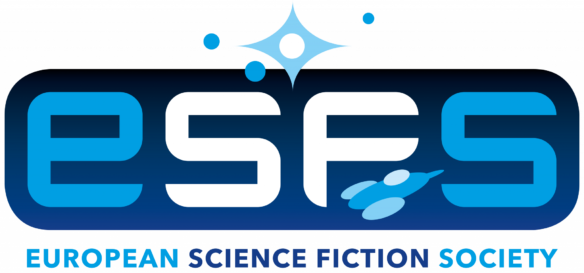 The European Science Fiction Society Board today responded to Ukrainian calls for action in a statement about the Russia-Ukraine war on the ESFS website.
ESFS is an international organization of fans and professionals that promotes sff, administers the ESFS Awards, and determines the site of the Eurocon.
The Board said:
War is against the very values on which the ESFS was founded. 50 years ago the ESFS was created during the Cold War to promote understanding between people of different racial, political and religious grounds.
We have received a number of suggestions for actions the society should take in relation to the Russia-Ukraine war. We the Board think that it is important that these decisions are not made solely by the Board, but rather by the mechanisms enshrined in the society constitution.
We propose a motion trying to encapsulate the views expressed to us directly and on our public forums, which will be voted on at the start of the general meeting at Luxcon. However the Board thinks it is important to remember that the ESFS was founded to keep channels open between the borders of our countries, in the belief that the cultural exchange of ideas is a road to peace.
We have received requests for the ESFS Board to make a statement on the Russia-Ukraine war, however the ESFS was founded as a non-political organisation so the Board do not believe that would be appropriate. However, as individuals we may express our own personal opinions on the war.
We condemn the unprovoked invasion of Ukraine by the Russian government. We stand with Ukraine – Carolina Gomez Lagerlöf, Saija Kyllönen, Anouk Arnal, Carol Connolly, Fionna O'Sullivan
They have also authored a proposed change to the ESFS rules that, if passed, would permit the group's general meeting to vote to disqualify a country from participation in ESFS governance or its awards.
Proposal to Change ESFS Statutes – TO DISALLOW AWARD NOMINATIONS, BIDS, AND DELEGATES FROM A COUNTRY
Proposed by: Carolina Gomez Lagerlöf (ESFS Board)
Purpose: This amendment to the Constitution of the ESFS adds an additional section to define a mechanism by which, in exceptional circumstances, the ESFS will not accept ESFS Award nominations, Eurocon or Euroconference bids, or delegates, from a country.
Addition:
Section 17: Disallowing nominations, bids & delegates from a country
ESFS will not accept ESFS Award nominations, Eurocon or Euroconference bids, or delegates, from the countries listed in Appendix 5. The addition of a country to Appendix 5 is by a simple majority vote of the delegates at the general meeting and takes effect immediately. Countries in Appendix 5 are removed at the opening of the next general meeting, or by the simple majority decision of an EGM.
The proposal will be considered at the organization's next meeting during Eurocon 2022, which will be held concurrently with LuxCon from April 7-10 in Dudelange, Luxembourg.