Larry Niven and Jerry Pournelle ready to autograph copies of Escape From Hell.

The new Niven/Pournelle novel Escape From Hell (a.k.a. Inferno II) is a treat long-awaited by LA fans. They showed up to help the authors celebrate at a launch party hosted by Mystery and Imagination Bookshop in Glendale, CA on February 21.
Pournelle told Chaos Manor readers: "Escape from Hell continues the adventures of Allen Carpenter, who finds himself in the Inferno as described by Dante Alighieri. One of my working titles for the book was 'Vatican 2 meets Dante.' People encountered include Sylvia Plath, Albert Camus, and Carl Sagan. There are many others. Most think it's a pretty good read. We got a number of awards for Inferno and some consider it our best book."
John King Tarpinian took these pictures at the bookstore while the authors were being interviewed by Warren James for Hour 25 Online.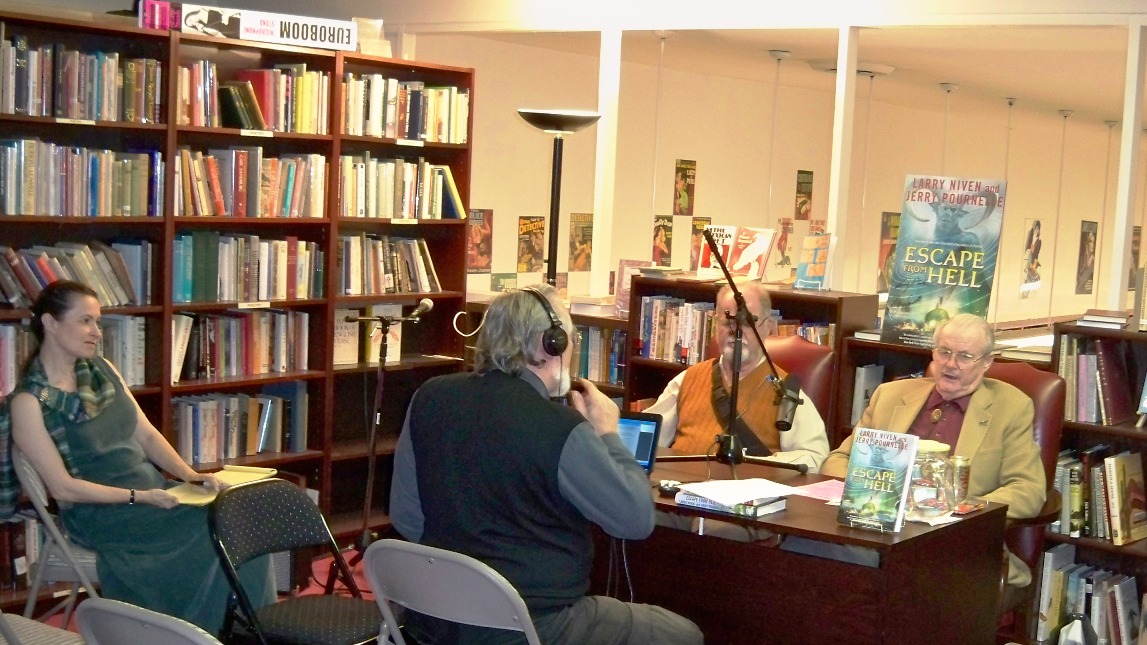 Warren James interviews Niven and Pournelle. Suzanne Gibson is at left.