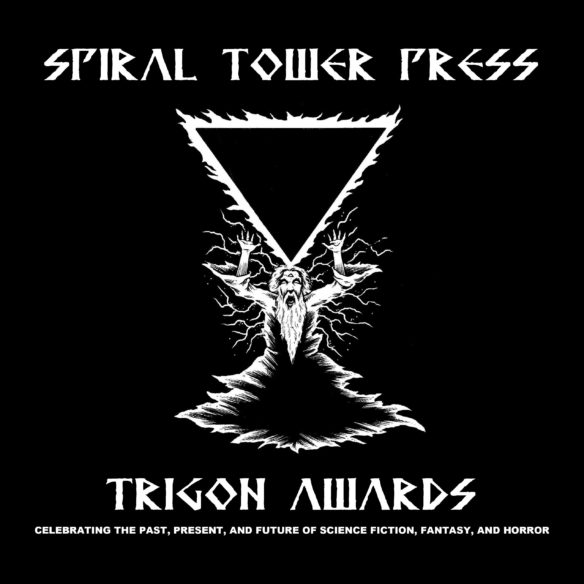 [Item by Cora Buhlert.] The brand new Trigon Award, given by Spiral Tower Press, which publishes the magazines Whetstone and Witch House, was presented for the first time at SpiralCon 1, a new con held this past weekend at Christopher Newport University in Newport News, Virginia.
The Trigon Awards are supposed to celebrate "the past, present, and future of science fiction, fantasy, and horror" and is handed out in three categories, Literary Achievement, Scholarly Achievement and Special Achievement. The inaugural winners are:
Literary Achievement: David C. Smith, long-time sword and sorcery writer. His works include the Red Sonja novels and Sometime Lofty Towers
Scholarly Achievement: Bobby Derie, Lovecraft and Howard scholar, author of Sex and the Cthulhu Mythos, Weird Talers and the person behind the blog Deep Cuts in a Lovecraftian Vein: https://deepcuts.blog/
Special Achievement: The Cromcast, a podcast focussing on Robert E. Howard, sword and sorcery and pulp fiction in general: http://thecromcast.blogspot.com/
You can hear an audio recording of the opening and awards ceremony here.