Compiled by Cat Eldridge:
January 5, 1950 — The Flying Saucer premiered. It was written by Howard Irving Young, from a story by Mikel Conrad who also produced, directed, and stars with Pat Garrison and Hantz von Teuffen. It as half of a double-feature with Atomic Monster, the retitled-reissue of Man Made Monster originally released in 1941. Critics mostly ignored it, and currently it has no rating at Rotten Tomatoes. All rights to the film have been owned worldwide and in perpetuity since 1977 by Wade Williams. Yes, he's got sff film credits. 
January 5, 1951 — Two Lost Worlds premiered. It was directed by Norman Dawn and stars James Arness and Laura Elliott. It was produced by Boris Petroff from the story he wrote. No dinosaurs were harmed in the making of this early Fifties film as all footage here comes from footage recycled from the earlier film One Million B.C. Like many early Fifties films, there's little or no critical commentary on it, nor does it show up at Rotten Tomatoes. Should you be inclined, you can watch it here.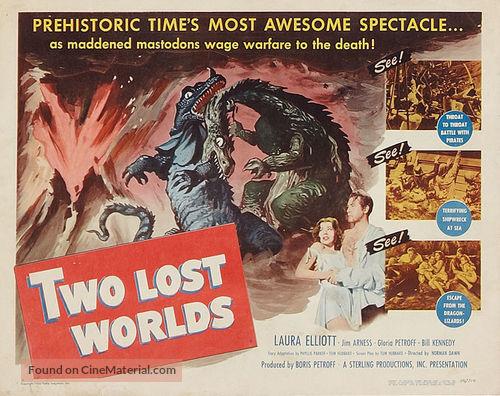 January 5, 1968 — Star Trek's "The Gamesters of Triskelion" episode premiered, written by Margaret Armen. She would also write the "The Paradise Syndrome" and "The Cloud Minders" episodes for the series. She would be a regular writer in Sixties and later sff television series offering up scripts for The Six Million Dollar Man, Land of the Lost, The Bionic Woman,  Jason of Star Command and Fantasy Island. The popular Star Trek catchphrase "Beam me up, Scotty" is a common misquotation of a line here she wrote in which Kirk says " Scotty, beam us up."
January 5, 1995 — Twelve Monkeys premiered. It was directed by Terry Gilliam as inspired by Chris Marker's La Jetée film, with Bruce Willis, Madeleine Stowe, and Brad Pitt leading up the cast. (David and Janet Peoples greatly expanded the story from that of the short film in their script.) It was a financial success at the Box Office many times over, critics loved it and it currently has a 90% rating among the very large number of reviewers at Rotten Tomatoes.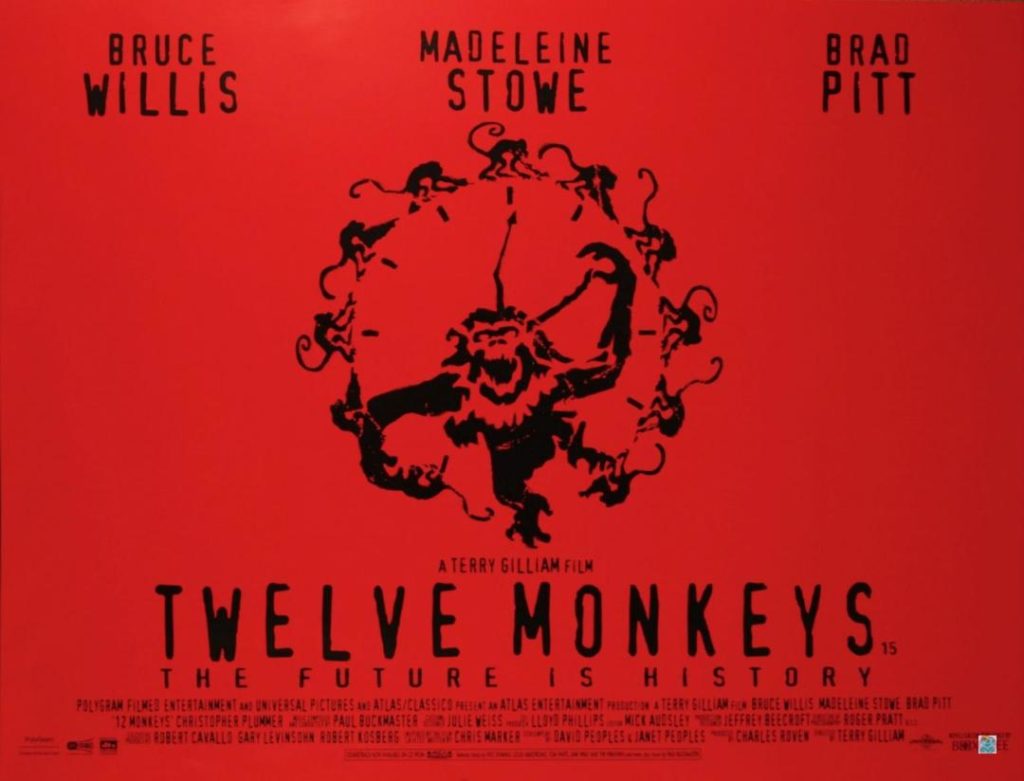 January 5, 2007 — Children of Men premiered. Directed by Alfonso Cuarón and produced by Hilary Shor and others, it's based off the P. D. James novel of that name. Its cast was led by Clive Owen, Julianne Moore, Michael Caine, Chiwetel Ejiofor and Charlie Hunnam.  It was not a box office hit though both critics and reviewers love it — the film currently has a 92% rating among reviewers at Rotten Tomatoes. It would place second in voting for that Hugo Award at Nippon 2007 to Pan's Labyrinth.