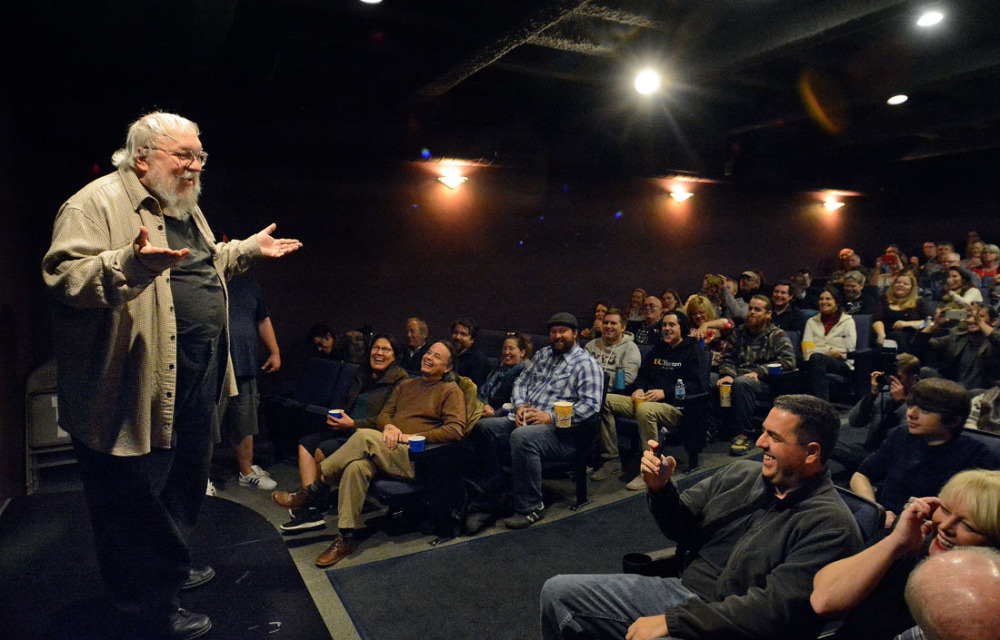 Security measures were in effect at George R.R. Martin's theater for the Christmas Day opening of The Interview – no backpacks or purses allowed inside. There were even some threats received, theater manager Melania Frazier told the Albuquerque Journal — but only from people who couldn't get tickets to the sold-out showings.
Martin welcomed the audience with jokes and reassurance. The Santa Fe New Mexican reported:
Game of Thrones author George R.R. Martin, owner of the Jean Cocteau, was among the first to offer his theater for screenings, and on Thursday he introduced the film. "I figured if we get blown up by North Korea, I should be here personally with all of you brave people," Martin said, to cheers and laughter.
Martin said he was doubtful there would be any attack on his small theater, however, theater management did ask Santa Fe and State Police to post officers near the theater, which they did.
Incidentally, the Jean Cocteau Theatre is named after the French writer, playwright and filmmaker who, among other things, directed the 1946 film Beauty and the Beast, a well-known title in GRRM's resume, too.