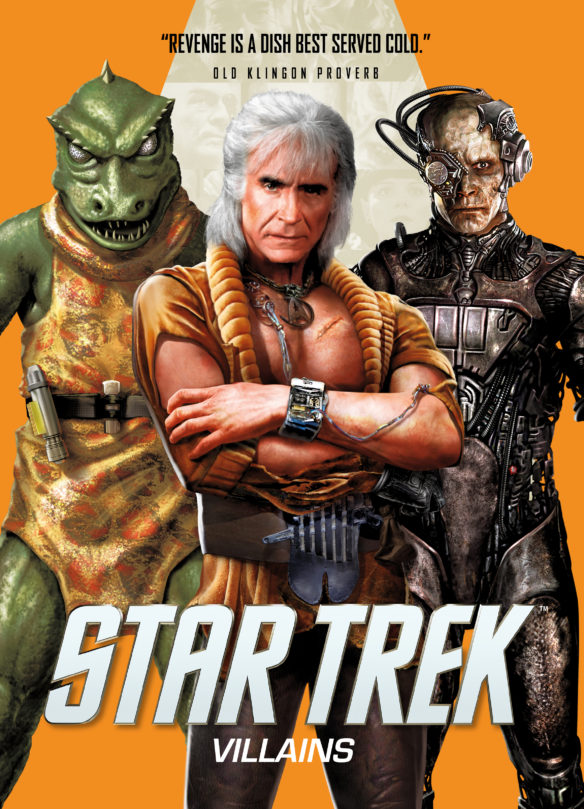 Titan Comics' essential guide to Star Trek's most iconic villains will be on sale September 28.
Star Trek: Villains features interviews with the actors behind the baddies, such as Alice Krige (the Borg Queen), Christopher Plummer (General Chang), and Ricardo Montalban (Khan) and profiles of alien foes such as the Romulans, the Gorn, the Dominion and the Klingons, in Star Trek Magazine's ultimate guide to the evil that lies beyond the final frontier!

Lavishly illustrated with rare photographs, this is the safest way to get up close and personal with Star Trek's most sinister evil-doers.
Samples of the interior pages follow the jump.
Available September 28 in bookstores, comic shops, and online retailers, and in the U.S. & Canada from Amazon, or in the U.K. and Europe from Forbidden Planet.
[Based on a press release.]