Doctor Who: Empire of the Wolf #4, starring the Eighth and Eleventh Doctors, plus the return of Rose Tyler, will be released by Titan Comics on February 9.
Trapped in a parallel universe, Rose Tyler believed her adventures with the Doctor were over. Now, pulled by a mysterious energy into this reality, she must work with the Doctors (Matt Smith and Paul McGann) to end the tyrannical rule of the warmongering BAD WOLF EMPRESS!
Written by Jody Hauser, with interior art by Roberta Ingranata, and a series of variant covers. See samples of the art following the jump.
COVER ARTISTS:
PHOTO COVER (CVR B)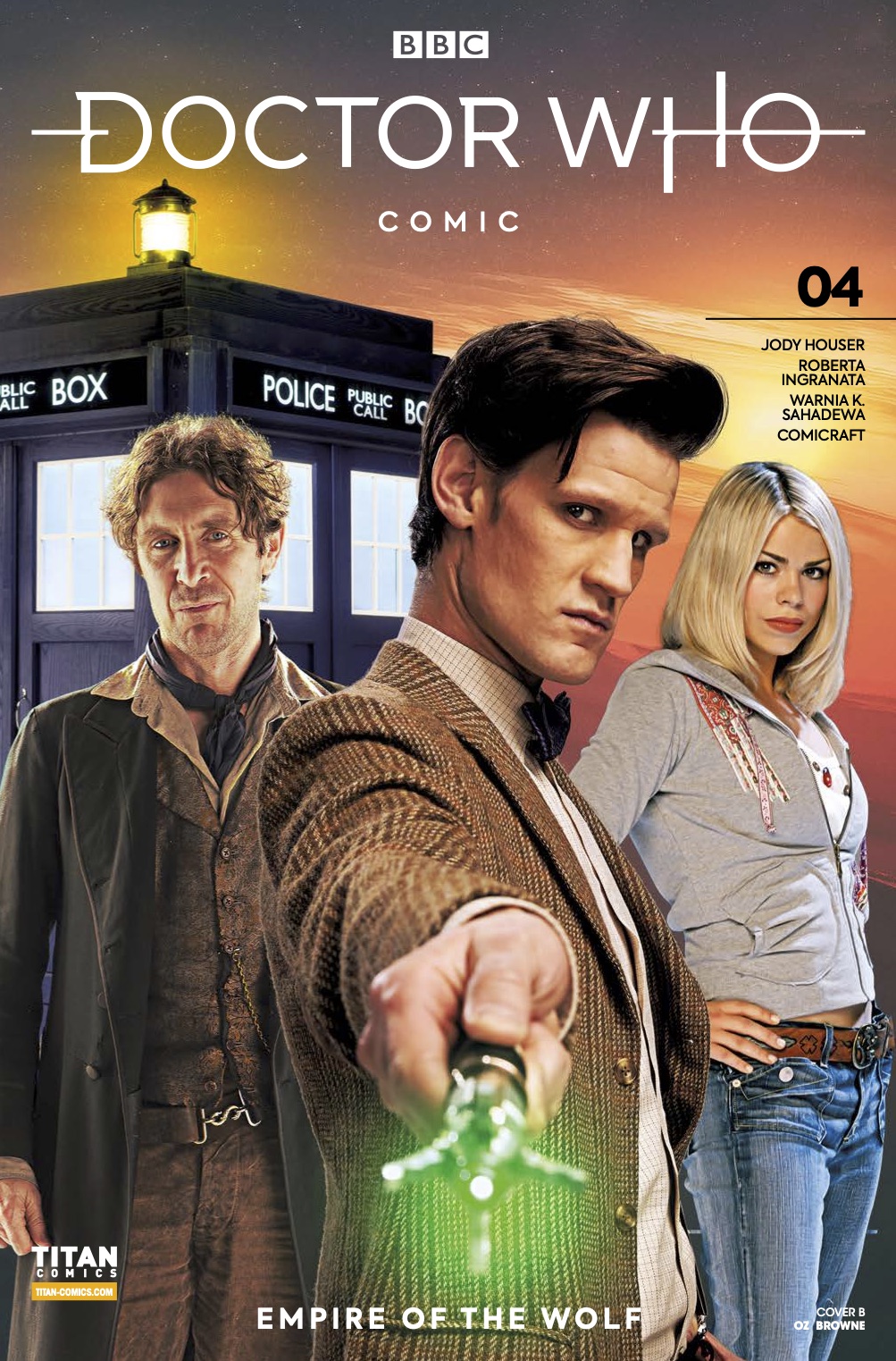 PASQUALE QUALANO (CVR C)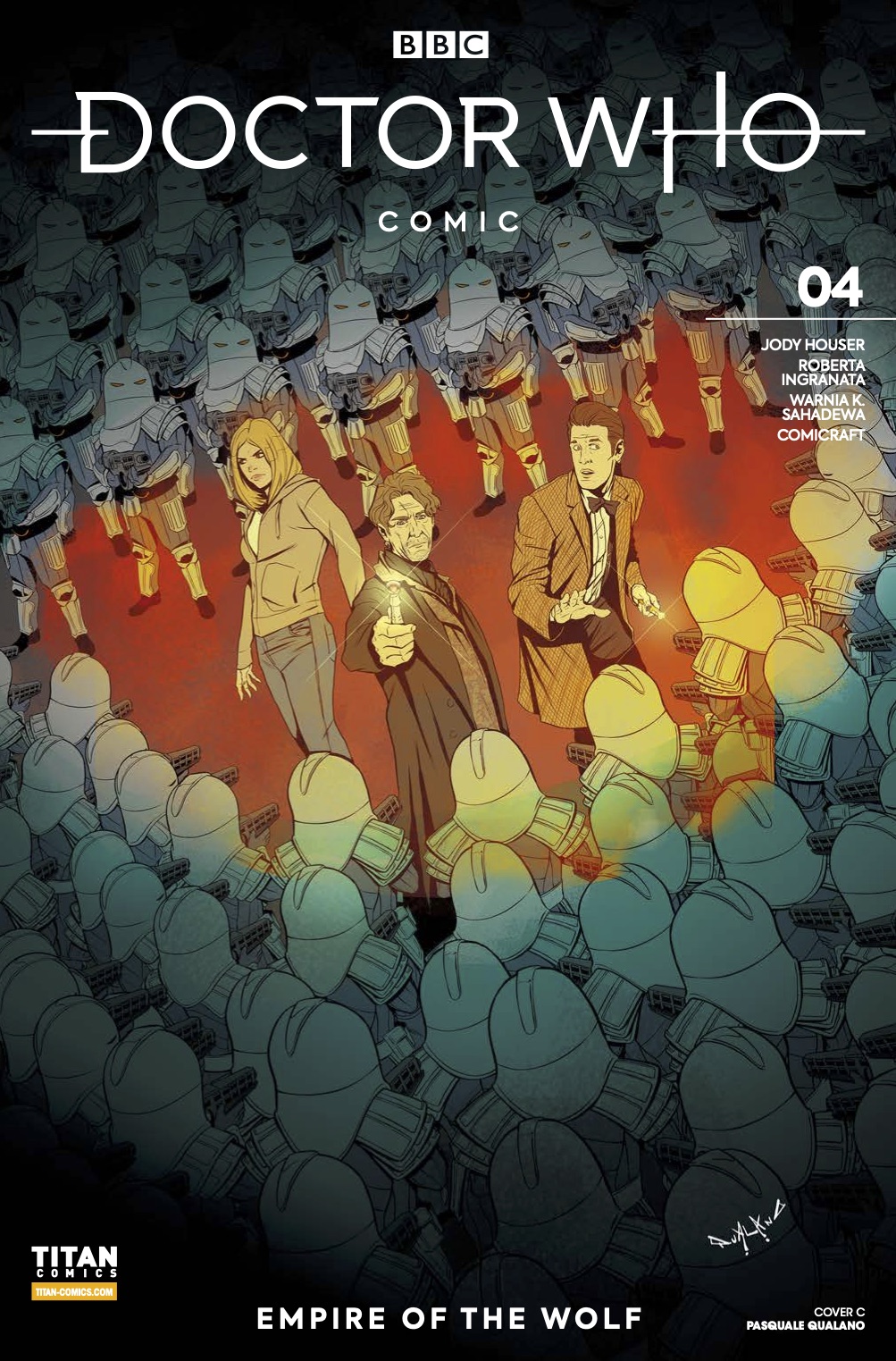 INTERIOR SAMPLE PAGES: