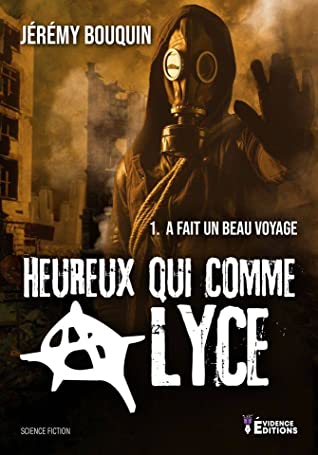 The 2021 Prix Bob Morane shortlist was announced on May 4.
The Prix Bob Morane is a French literary prize named for a fictional adventurer created by Belgian writer Henri Vernes in the 1950s.
Romans francophones / French Novels
Jérémy Bouquin : Heureux qui comme Alyce, Éditions Évidence
Catherine Dufour : Au bal des absents, Seuil
Estelle Faye : Un reflet de lune, ActuSF
Dominique Lémuri : Sous la lumière d'Helios, Armada
Maud Mayeras : Les monstres, Anne Carrière
Laurent Whale : Skeleton Coast, Au Diable Vauvert
Romans étrangers / Foreign Novels
Andy Davidson : Dans la vallée du soleil, [In the Valley of the Sun] Gallmeister, (Translated by Laure Manceau)
Cory Doctorow : Le grand abandon, [Walkaway] Bragelonne (Translated by Sébastien Baert)
Eva Garcia Saenz de Urturi : Le silence de la ville blanche, [The Silence of the White City] Fleuve Noir (Translated by Judith Vernant)
N.K. Jemisin : Genèse de la cité, [The City We Became] J'ai Lu (Translated by Michelle Charrier)
Nancy Kress : La fontaine des âges, [Fountain of Age] Belial (Translated by Erwann Perchoc)
Mary Robinette Kowal : Vers les étoiles, [The Calculating Stars] Denoël (Translated by Patrick Imbert)
Nouvelles / Short Stories
Karine Giebel : Chambres noires, Belfond
Nancy Kress : Méfiez-vous du chien qui dort, ActuSF
Bruno Pochesci : De la chair à horloge, Malpertuis
The selections were made by a jury of French professionals — writers, journalists, critics, collection curators. The current members of the award jury are, Marc Bailly, Christophe Corthouts, Philippe Paygnard, Pascal J. Thomas, Isabelle Arnaud, Noé Gaillard, Éric Vial, L'équipe Phenixweb, Dorothée Bout, and Michael Fenris.