Samantha Mills' "Rabbit Test," published by Uncanny Magazine, is the winner of the 2023 Theodore Sturgeon Memorial Award for best science fiction short story published in 2022. The award was announced August 25 by the J. Wayne and Elsie M. Gunn Center for the Study of Science Fiction (CSSF).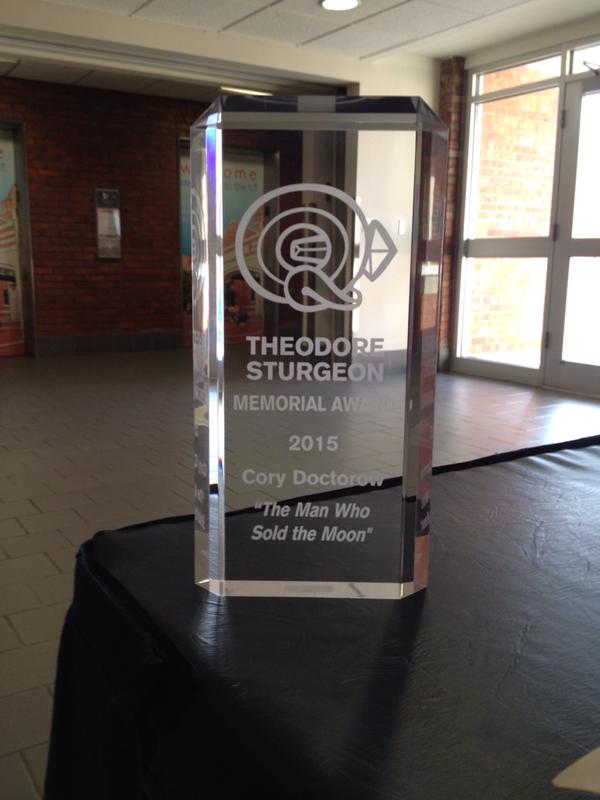 The winning piece was selected by a jury of prominent science fiction writers and scholars composed of jurors Elizabeth Bear, Sarah Pinsker, Noël Sturgeon, and Taryne Taylor. They described the work as a "powerful and powerfully relevant story about liberty and human rights in the face of encroaching fascism." One juror said Mills' story "absolutely wowed me when I first read it, and it holds up to reread. To me this does everything science fiction is supposed to do." Among the qualities jurors praised was the way the protagonist's personal story centered a structure that moves back and forth through history.
Samantha Mills is a Nebula and Locus Award-winning author living in Southern California with her family and cats. She has been short-listed for the Hugo Award and previous rounds of the Theodore Sturgeon Memorial Award competition and included in The Year's Best Science Fiction & Fantasy 2023. You can find her short fiction in Uncanny Magazine, Beneath Ceaseless Skies, Strange Horizons, Escape Pod, and others. Her debut novel, The Rise and Fall of Winged Zemolai, is coming out in 2024 through Tachyon Publications.
CSSF will present the trophy and monetary prize to Mills at the Sturgeon Award Ceremony on Thursday, September 21 at 5:30 pm in the Hall Center for the Humanities (900 Sunnyside Avenue, Lawrence, KS). The ceremony will feature a reception, opening remarks, presentation of the Award, a reading by Mills, and a Q & A session.
This year's ceremony is part of the Gunn Center's second annual Sturgeon Symposium, celebrating an international array of speculative literatures and communities. The theme, "Fantastic Worlds, Fraught Futures," coincides with the anniversary of the publication of Octavia E. Butler's Parable of the Sower, KU's 2023-24 Common Book. The Symposium begins virtually on Wednesday, September 20 at 9:00 a.m. and runs through Friday, September 22, with virtual and in-person sessions; it is free and open to the public. The full program and registration link is here.
[Based on a press release.]