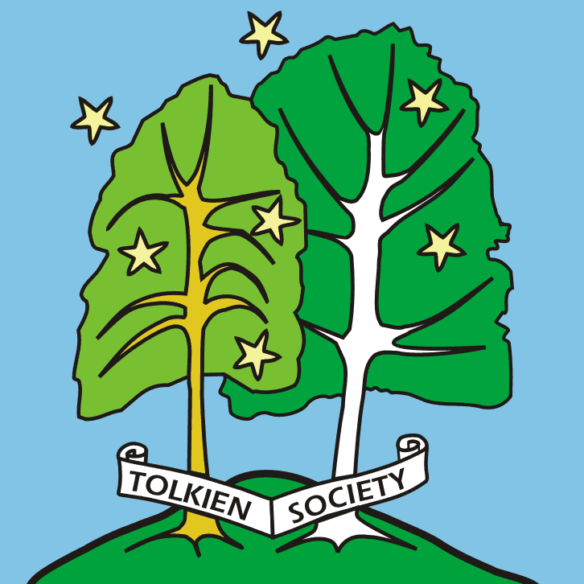 The Tolkien Society Summer Seminar 2021 scheduled for July 3-4 – "a short academic conference of both researcher-led and non-academic presentations on a specific theme pertaining to Tolkien scholarship" — is free and online. Last year's online event had over 400 viewers from 37 countries. (Register at this link.)
The topics of the papers scheduled for presentation in July have attracted lightning strikes from culture warriors John C. Wright, Bounding Into Comics' John F. Trent, The American Conservative's Rod Dreher, and Not The Bee's Joel Abbott. Meanwhile, The Tolkien Society has had to turn off comments on its own Facebook page.
The Society's call for papers set this focus:
…Representation is now more important than ever and Tolkien's efforts to represent (or ignore) particular characteristics requires further examination. Additionally, how a character's identity shapes and influences its place within Tolkien's secondary-world still requires greater attention. This seminar aims to explore the many possible applications of "diversity" within Tolkien's works, his adaptations, and his readership….
And they have scheduled the following papers for presentation over the two days:
Gondor in Transition: A Brief Introduction to Transgender Realities in The Lord of the Rings
The Problem of Pain: Portraying Physical Disability in the Fantasy of J. R. R. Tolkien
"The Burnt Hand Teaches Most About Fire": Applying Traumatic Stress and Ecological Frameworks to Narratives of Displacement and Resettlement Across Cultures in Tolkien's Middle-earth
The Invisible Other: Tolkien's Dwarf-Women and the 'Feminine Lack'
Projecting Indian Myths, Culture and History onto Tolkien's Worlds
The Lossoth: Indigeneity, Identity, and Antiracism
The Problematic Perimeters of Elrond Half-elven and Ronald English-Catholic
Hearkening to the Other: Athrabeth Finrod ah Andreth
Pardoning Saruman?: The Queer in Tolkien's The Lord of the Rings
Desire of the Ring: An Indian Academic's Adventures in her Quest for the Perilous Realm
Queer Atheists, Agnostics, and Animists, Oh, My!
Hidden Visions: Iconographies of Alterity in Soviet Bloc Illustrations for The Lord of the Rings
Questions of Caste in The Lord of the Rings and its Multiple Chinese Translations
Stars Less Strange: An Analysis of Fanfiction and Representation within the Tolkien Fan Community
"Something Mighty Queer": Destabilizing Cishetero Amatonormativity in the Works of Tolkien
Translation as a means of representation and diversity in Tolkien's scholarship and fandom
The topics quickly attracted the attention of the conservative blogosphere.
Bounding Into Comics did a straight news story, "The Tolkien Society's Summer Seminar 2021 Will Focus On 'Tolkien And Diversity'" [Archive link], which nevertheless was enough to whip their commenters into a froth.
Then the pundits on other sites went to work.
Rod Dreher said in his short report for The American Conservative: "The Woke J.R.R. Tolkien" [Archive link] —
The reader who sent this in cites it as an example of O'Sullivan's First Law: "All organizations that are not actually right-wing will over time become left-wing." The Tolkien Society has announced its summer seminar — and hoo boy, is it ever woke!…
At Not the Bee (a Babylon Bee affiliate) Joel Abbott scoffed: "The Tolkien Society goes full woke, bows to the will of Sauron in unbelievable new summer seminar" [Archive link.]
Here's the first of the virtual sessions, just to give you a taste of how the Tolkien Society has abandoned reason for madness:

Gondor in Transition: A Brief Introduction to Transgender Realities in The Lord of the Rings

Someone has been looking into the Palantír seeing stones for far too long.

How is that an actual session being sponsored by the Tolkien Society??

We're gonna put The Babylon Bee out of business at this rate.

Oh, but that's just a taste of the insanity. If there were only a few sessions that were woke, you'd think they are simply trying to be relevant.

…Where does the Tolkien Society even go from here? They've already hijacked a devout Catholic's epic saga of heroism and hope against all odds.

…Do they not hear themselves? These people probably fancy themselves free spirits like the elves, without realizing they've been taken by a Dark Power and mutilated, turned into a ruined and terrible form of life….
John C. Wright, in "Tolkien and Diversity" [Archive link], declared his own spiritual tone with typical heavy-handed irony:  
Please do not contact these people, harass these people, challenge any of them to a duel, or ignite a thermonuclear device in their vicinity. Wrath is a deadly sin, no matter how abundantly deserved or long overdue.
Nor he did spare the dictionary in the climactic lines of his jeremiad:
…Until and unless Professor Tolkien is canonized, despite the universal and ferocious sentiment of all hale and sound Men of the West, technically it is not blasphemy to utter injuries and libels against him, not even by grotesque and orkish freaks in service to the Dark Lord.

And the princes and stewards of the decayed remnant of lands not yet conquered by the Shadow have not the valor and wisdom of day of old, and will not lift up the sword against the malefactors. Numenor is fallen, the heroes of old are lost beneath the waves, and we will not see their like again. 

We scattered few who remain no longer have freedom of speech our fathers knew, but the trolls and unclean spirits in service to Dol Guldur enjoy the privilege, and were-worm lolls on his ill-gotten heaps of dwarven gold. 
[Thanks to Robin Reid for the story.]