By John King Tarpinian:
"Dreaming the Universe: The Intersection of Science, Fiction and Southern California" explores the history of science fiction in Southern California from the 1930s to the 1980s, and how it interacted with the advances of science, the changes in technology, and shifts in American society. Curated by Nick Smith, former president of Los Angeles Science Fantasy Society, the exhibition brings together an unusual range of artifacts, fine and graphic arts, books, ephemera, and photographs.
Today (March 3) was the grand opening of this exhibition highlighting Science Fiction and Southern California's relationship with same.  Some early rocket tests were just a few blocks away from this museum so the history goes back to the beginning of the rocket age and the inspirations for SF.
I am not sure which of the bazillion photos I sent Mike that he will have the time and bandwidth to display.
Of course, there was a display honoring Ray Bradbury, with the 3' statue (sorry it was too dark) showing the reliefs inspired by his work.  Also a pair of Ray's eyeglasses, preserved by the family and other items of interest.
A Kelly Freas sketch of J.R.R. Tolkien that, if I understand correctly, was done as a way of Freas' introducing himself to Tolkien.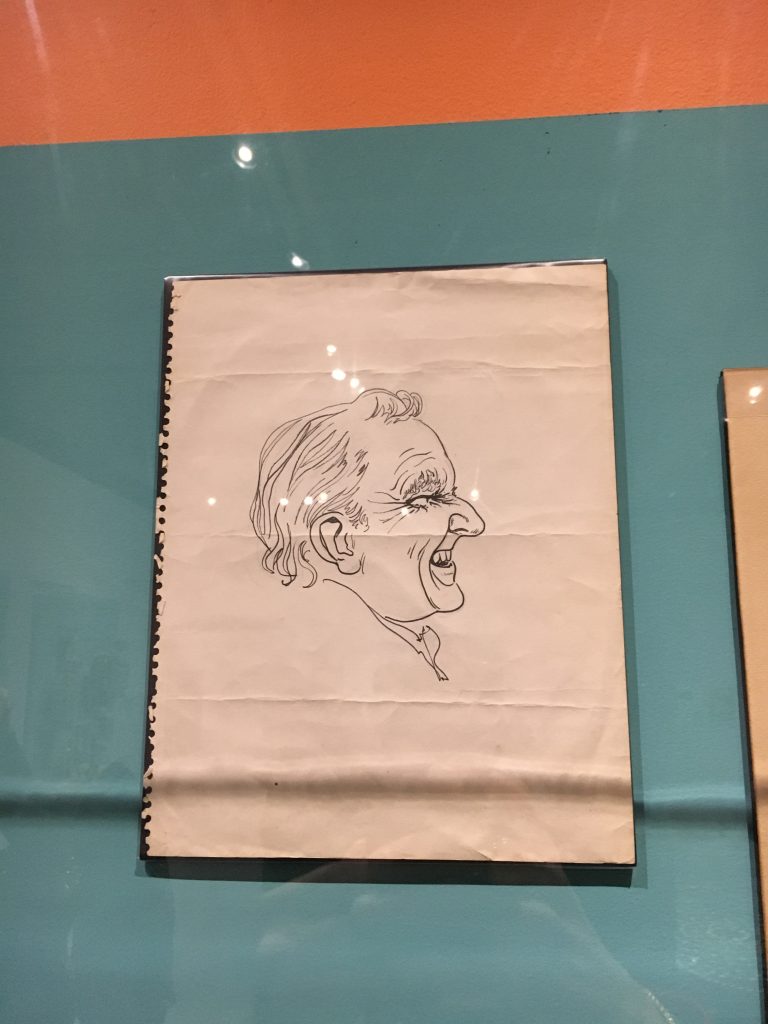 Costumes from Superman to Space Cadet.
Toys on display that many of us wish our mother did not throw away.
This is a brief highlight of the exhibition which runs through September.  There will be a few rotating displays during the run.   Highly recommended.