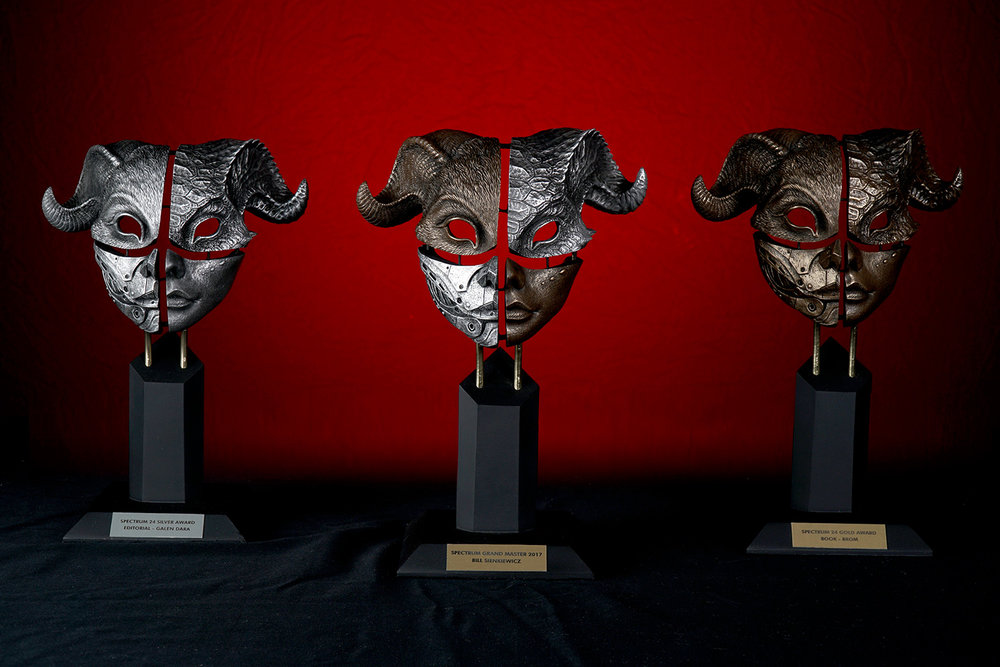 The Spectrum 27: The Best in Contemporary Fantastic Art gold and silver award winners were revealed April 4 in an online ceremony.
GRAND MASTER
WINNER: Terryl Whitlatch
MUSE AWARE
WINNER: Alex Dos Diaz
ADVERTISING CATEGORY
GOLD
Bartosz Kosowski – The Shining
SILVER
Brom – Lilith
BOOK CATEGORY
GOLD
Rovina Cai – Ivywood
SILVER
Sija Hong – The Three Lords of Shambhala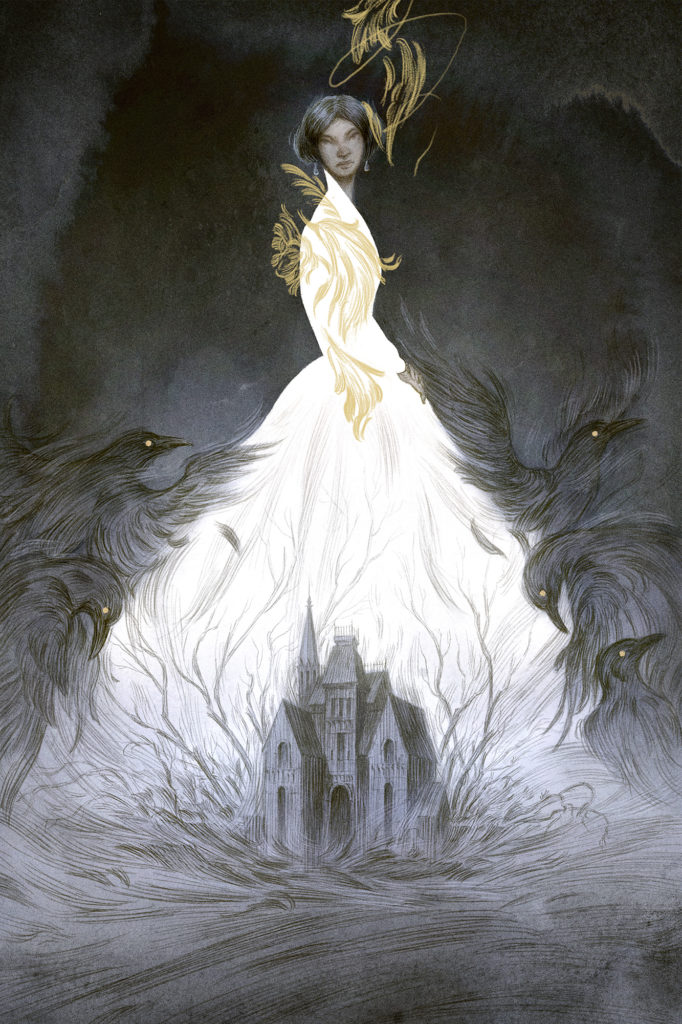 COMIC CATEGORY
GOLD
Tim Probert – Lightfall 1: Walk in the Woods
SILVER
Claudya Schmidt – Myre: Flora
CONCEPT ART CATEGORY
GOLD
Tooth Wu – Devourer of Ghosts
SILVER
Ian Jun Wei Chiew – Island Woodblock
DIMENSIONAL CATEGORY
GOLD
Dug Stanat – Space Madness
SILVER
Michihiro Matsuoka – Philosopher From The Past Coelacanth
EDITORIAL CATEGORY
GOLD
Red Nose Studio – Truth, Lies & Uncertainty: Truth
SILVER
Sam Araya – The Forest Yell
INSTITUTIONAL CATEGORY
GOLD
John Jude Palencar – The Stranger: The Seventh Faith
SILVER
Iain McCaig – Claim the Firstborn
UNPUBLISHED CATEGORY
GOLD
Diego Fernandez – 492
SILVER
Daniel Zrom – The Spoon Thief
The judges were Alice A. Carter, Craig Elliott, Anthony Francisco, Courtney Granner, Forest Rogers and Chie Yoshii.
To see all the nominated art, click here and scroll past the text-only nominee list.
Established in 1993 by Cathy and Arnie Fenner, the first Spectrum annual appeared in 1994 from Underwood Books.