Team File 770 has picked three books to advance to the semifinals of the Self-Published Science Fiction Competition.
The competition, created by Hugh Howey and Duncan Swan, is modeled after Mark Lawrence's Self-Published Fantasy Blog-Off.
Three hundred entries were divided between ten teams of book bloggers – including Team File 770. The first step was for team members to read the opening 20% of each of their 30 books and recommend 10 for the team to read in full. The 10 books that collectively got the most "yes" votes advanced to the second stage where they were read and scored.
The three books that Team File 770's judges Cora Buhlert, Rogers Cadenhead and Mike Glyer rated the highest are:
Lost Solace by Karl Drinkwater
A Touch of Death by Rebecca Crunden
The Hammond Conjecture by Martin Reed
Congratulations to the authors!
Once all the teams have picked their semifinalists, the judging will begin on the top 30 surviving books.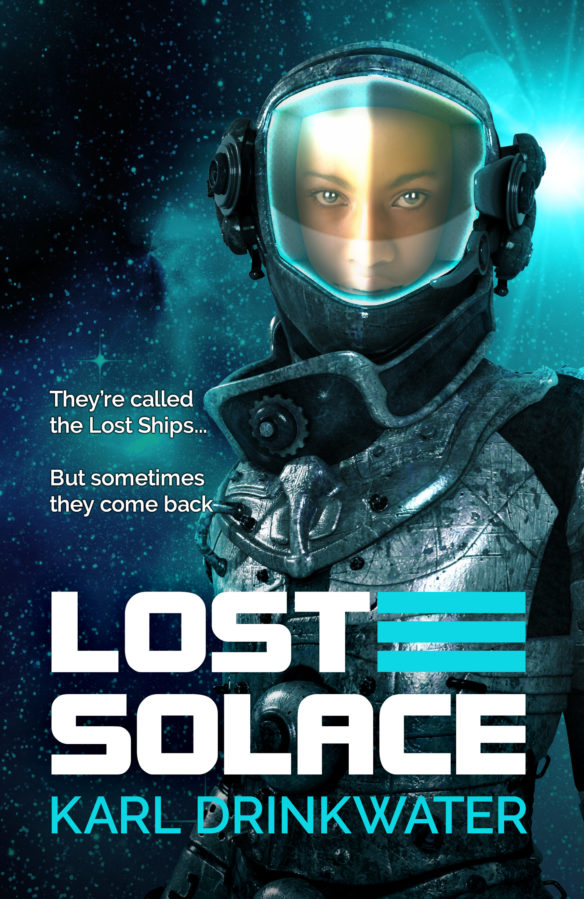 ---
SPSFC art by Tithi Luadthong. Logos designed by Scott (@book_invasion)