He made it! Oghenechovwe Donald Ekpeki piled up enough miracles to get to Chicon 8 today.
Fiona Moore took this photo of Ekpeki at the Worldcon a short time ago. (Photo used by permission.)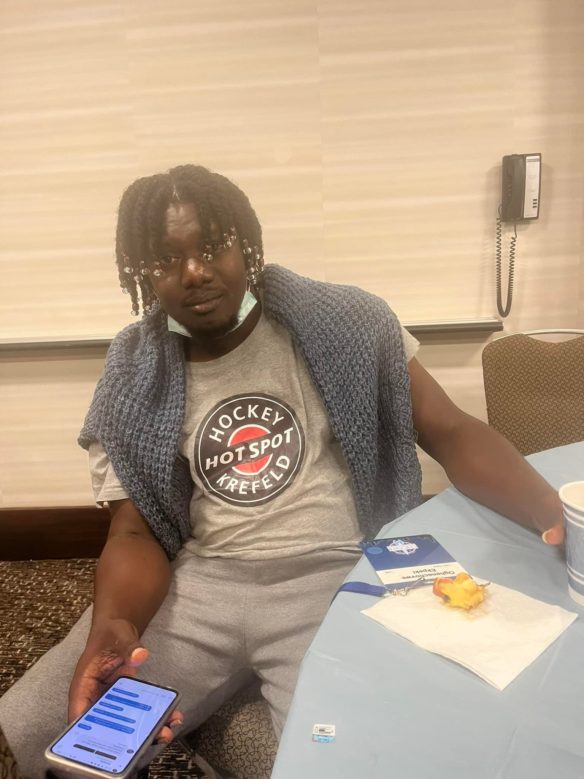 While he was in transit last night Ekpeki was either keeping his spirits up – or ours – by cracking jokes.