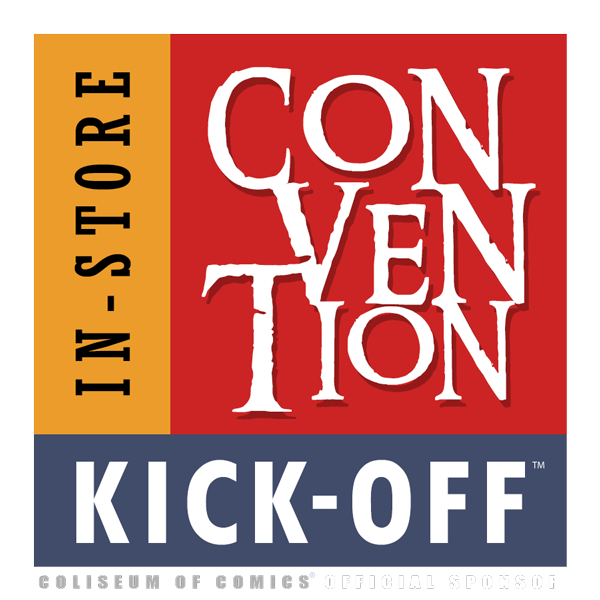 During the 2016 In-Store Convention Kick-Off on March 5, comic book stores all over the U.S. will show an exclusive livestream of panels and interviews with comics creators, and sell associated limited edition products. Click here to search for a store in your area.
It starts at noon EST. The Program Guide lists participants.
The event publicizes itself as a place to hear from your favorite creative teams and ask questions to special guests, with the self-contradictory promise "all without the crowds and confusion of a regular convention!" Surely attracting a crowd is what the stores involved hope to do?
Four exclusive, limited edition products will be available for fans to purchase during the event's broadcast:
Batman: Arkham Knight – Batgirl and Harley Quinn #1 Kickoff Con 2016 Variant from DC Comics
Power Man and Iron Fist #1 Kickoff Con 2016 Variant from Marvel Comics
Jonesy #1 Con Kickoff 2016 Variant from Boom Studios
Star Wars R4-G9 Figure Bank Con Kickoff 2016 from Diamond Select Toys
[Via Nerds of a Feather.]