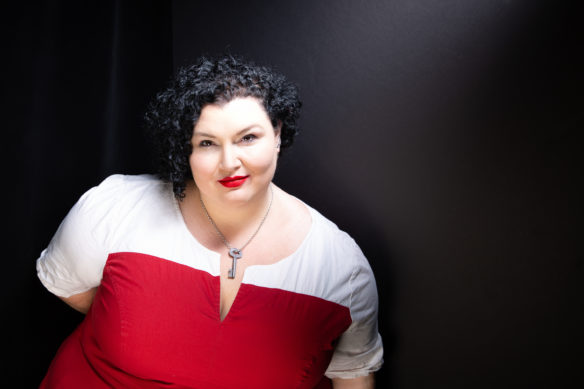 Uncanny Magazine has named Meg Elison as their new Nonfiction Editor. She takes over from Elsa Sjunneson, who stepped down after Uncanny Magazine Issue 42 to focus on other career opportunities.
Meg Elison is a science fiction author and feminist essayist. Her debut, The Book of the Unnamed Midwife, won the 2014 Philip K. Dick award. She is a Hugo, Nebula, and Otherwise awards finalist. In 2020, she published her first collection, Big Girl with PM Press, containing the Locus Award-winning novelette, The Pill. Elison's first young adult novel, Find Layla was published in 2020 by Skyscape. Her thriller, Number One Fan, will be released by Mira Books in 2022.
Uncanny Magazine co-Editor-in-Chief/co-Publisher Lynne M. Thomas noted:
After an exhaustive search with a deep pool of applicants, Uncanny Magazine has chosen Meg Elison as the new Uncanny Magazine Nonfiction Editor. We were extremely impressed with Meg's experience, preparedness, communication style, and vision for the position. We are certain that she will continue Uncanny's tradition of publishing provocative, thoughtful, passionate essays.
Uncanny Magazine has also announced the promotion of current Assistant Editor Naomi Day to the newly created position of Senior Assistant Editor. Naomi started as Uncanny Magazine's Assistant Editor with issue 37.
Naomi Day is a queer Black woman who primarily writes short Afro-centric futurist fiction, and her work has appeared in Black Warrior Review and The Seventh Wave. She is part of the Clarion West class of 2020/22.
Finally, Monte Lin will be the new Uncanny Magazine Assistant Editor. Lin edits and plays tabletop roleplaying games and writes short stories. Clarion West got him to write about dying universes, dreaming mountains, and singularities made of anxieties. He can be found tweeting Doctor Who news, Asian American diaspora discourse, and his board game losses at @Monte_Lin.
[Based on a press release.]