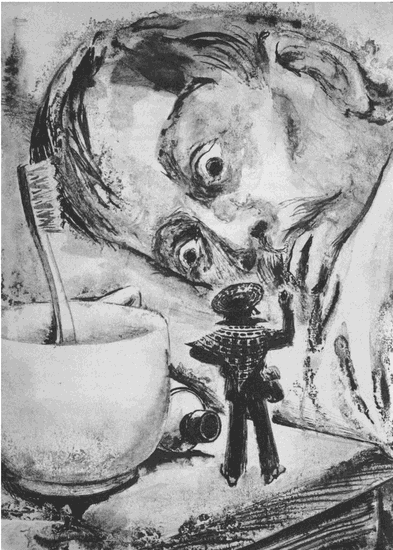 [[Introduction: Colleen McMahon, who writes comments as cmm, is launching a new series of posts about sff available through public domain sites like Project Gutenberg and Librivox. Welcome to our guide to these resources!]]
By Colleen McMahon: Hello! I want to first think OGH, Mike, for kindly taking me up on my proposal to contribute a regular feature to File 770, in which I'll write about science-fiction, fantasy, and horror works that are in the public domain and are available online for free. My plan is to make a biweekly post providing a simple roundup of links and short descriptions of books and other publications in our favorite genres. (Yes, your personal Mt. Tsundoku is likely to grow some new peaks and crags!)
Note: since I'm based in the United States, I'm going to be talking about works that are in the public domain in the U.S., that is, published prior to 1923, or between 1923 and 1964 with a copyright that was not renewed. I believe that most of the works I'll mention will be in the public domain worldwide, but access to some items may be blocked in countries where copyright expires 50 or 70 years after the death of the author. I apologize in advance for any frustrations, and will mention birth and death dates where I know them.
My interest in public domain works is an offshoot of one of my hobbies — I volunteer for Librivox, an all-volunteer project that creates free audiobooks from works in the public domain. I had been listening to their audiobooks for several years, and decided to take the plunge into volunteering as a reader in early 2017. I quickly became hooked, and have recorded multiple chapters of group projects, contributed short pieces to compilations, and am in the middle of my third solo book project.
The process of finding books and other pieces to record led me first to Project Gutenberg, a site that has been publishing free e-texts of public domain works for decades now (Librivox is actually a spinoff from Project Gutenberg), and then to the Internet Archive, a huge repository of all kinds of stuff, from ebooks to music to film and more. I've developed a habit of roaming both Project Gutenberg (PG from here on out) and the Internet Archive (IA) looking through their offerings. (Not everything on IA is public domain, so I tend to limit my searches there to the American Libraries section, as most of it is from 1922 and earlier.)
I regularly come across F/SF and horror books and short stories, and it occurred to me that my fellow Filers might also be interested in some of these. I also thought it would also be a good way to raise awareness of these awesome websites and the work they are doing to make obscure older books and stories available.
So that's what I'm up to here — a regular roundup of links to public domain works of fantasy, SF, horror, and other adjacent genres that might appeal to File 770 fans.  Be advised that I won't have yet read or listened to most of the works I mention here (my own Mt. Tsundoku is enormous, though it would be smaller if I spent more time reading and less browsing..), so I make no promises of quality.
Enough with explanations, and onto the good stuff:
A recent File 770 post about R.A. Lafferty (1914-2002) led me to check Project Gutenberg (PG) to see if they have any Lafferty tales on their site. I found six short stories:
Four issues of Ray Bradbury's fanzine, Futuria Fantasia, are available on PG. They are the issues from Summer 1939, Fall 1939, Spring 1940, and Winter 1940.
There is also one short story by Ray Bradbury (1920-2012), A Little Journey, from Galaxy, August 1951.
Sometimes more recent books show up on PG, because the author releases them as public domain works. One of these is 100 New Yorkers of the 1970s by Max Millard. The introduction explains that this is a collection of interviews he did with famous New Yorkers in the late 1970s for a regular feature in a local free newspaper. Most are actors and others in the entertainment industries. Of interest here because it includes interviews with Isaac Asimov and Stan Lee, and possibly others with genre-related credits.
Recent Librivox audiobook releases:
The novel is set in a parallel world in which the existence of psychic powers has permitted the development of witchcraft into a science; in contrast, the physical sciences have languished, resulting in a modern culture reminiscent of our eighteenth century.
To escape from Mars, all Clayton had to do was the impossible. Break out of a crack-proof exile camp—get onto a ship that couldn't be boarded—smash through an impenetrable wall of steel. Perhaps he could do all these things, but he discovered that Mars did evil things to men; that he wasn't even Clayton any more. He was only—The Man Who Hated Mars. Included in this recording are four more stories by Garrett: Bramblebush, Viewpoint, Time Fuze and Heist Job on Thizar.
This is a volume of short stories of supernatural fiction by American author Emma Frances Dawson. Not all of the tales depend on ghosts, most of them are much more subtle than that. The author skillfully creates undercurrents, adding a distinct quality to these stories.