Conrunner Warren Buff was one of two people treated and released after being hurt in a big rig crash in Buena Vista, VA on June 3.
The WDBJ7 story reports:
Buena Vista Police say it appears the big rig lost brakes traveling west on Route 60 into the city. The driver wasn't able to maneuver the truck onto the truck ramp continuing into the city, and went up an embankment, rolling onto its side back into the road, hitting the railroad [trestle] supports and another truck traveling east on 60.
As Buff told Facebook friends in a post (quoted with permission):
That was me in the F-150. Any landing you can walk away from….

Frankly, the truck driver did amazingly well to only hit me. He dodged a whole lot of people in town, and did a great job using the rail overpass to stop himself. I had the misfortune to be in a no-option position by the time he was visible, and just stopped and waited.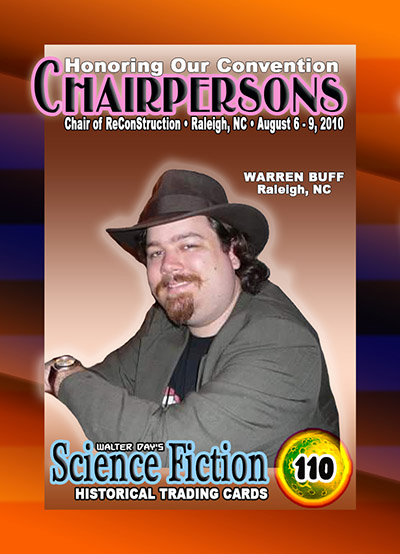 Buff chaired the 2010 NASFiC, was part of two Southern Worldcon bids in the past decade, and was in the center of the 1000 Years of Fandom photo taken at Worldcon 76 in 2018.
He was initially taken to the hospital for tests. Some hours later he added on Facebook: "I'm home, now. Sore, but doing quite well for the circumstances." He also says, "I highly commend the engineers at Ford, who put together pretty good safety features."