The voters' choices for the 15th Annual Rondo Hatton Classic Horror Awards were announced April 23. More than 3,200 fans and professionals participated in the voting.
The Rondo Awards Ceremony will be held at WonderFest Convention in Louisville on June 4.
BEST FILM OF 2016
Runners-up: DEADPOOL Honorable mentions: ROGUE ONE: A STAR WARS STORY; ARRIVAL; DOCTOR STRANGE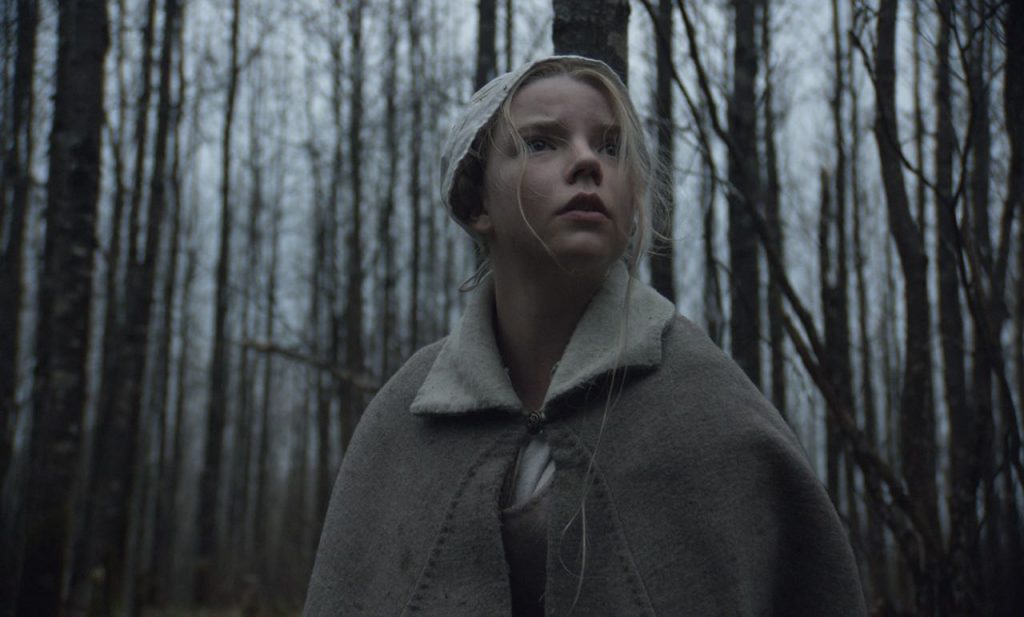 BEST TV PRESENTATION
Runner-up: ASH VS. EVIL DEAD;

Honorable mentions:THE WALKING DEAD;  PENNY DREADFUL; WESTWORLD
BEST CLASSIC DVD OF 2016
THE THING COLLECTOR'S EDITION (Shout!)
Runner-up: PHANTASM REMASTERED (Well Go USA)

Honorable mentions: CAT PEOPLE (Criterion); CARRIE (Shout); CARNIVAL OF SOULS (Criterion); IT CAME FROM OUTER SPACE 3-D (Kino)
BEST COLLECTION
FRANKENSTEIN: Complete Legacy Collection (Universal)
Runner-up: VINCENT PRICE COLLECTION III (Scream Factory)

Honorable mentions: HAMMER HORROR 8-FILM COLLECTION (Universal); HELLRAISER: SCARLET BOX (Arrow); GUILLERMO DEL TORO TRILOGY (Criterion)
BEST RESTORATION
PHANTASM REMASTERED (WELL GO USA)
Runner-up: SON OF FRANKENSTEIN (Universal)

Honorable mentions: CARNIVAL OF SOULS (Criterion); CARRIE (Shout)
BEST COMMENTARY
WILLIAM PETER BLATTY (The Exorcist III)
Runner-up: STUART COHEN (The Thing, 1982)

Honorable mentions: TOM WEAVER (Undying Monster); DAVID DEL VALLE (Theater of Blood)
BEST DVD EXTRA
THE THING (Interviews with John Carpenter, Keith David, Wilfred Brimley, others)
Runner-up: EXORCIST III ('Legion' cut of the film);

Honorable mentions: CAT PEOPLE (French interview with director Jacques Tourneur); CARRIE (Interviews with Nancy Allen, others)
BEST INDEPENDENT FILM
HUSH, directed by Mike Flanagan
Runner-up: I AM THE PRETTY THING THAT LIVES IN THE HOUSE

Honorable mentions: THE MONSTER; MODEL HUNGER; THE DARK TAPES; WERESQUITO: NAZI HUNTER
BEST SHORT FILM
H.P. LOVECRAFT'S THE BEAST IN THE CAVE, directed by Cameron McCasland
Runner-up: EYE OF THE BEHOLDER

Honorable mentions: WRAITH; THE STYLIST; THE PUPPET MAN; UFO DIARY
BEST DOCUMENTARY
FOR THE LOVE OF SPOCK, directed by Adam Spock
Runner-up: KONG: LONG LIVE THE KING

Honorable mentions: FLESH AND BLOOD: THE HAMMER HERITAGE OF HORROR; JUST DESSERTS: THE MAKING OF CREEPSHOW
BOOK OF THE YEAR
SOMETHING IN THE BLOOD: The Untold Story of Bram Stoker, the Man Who Wrote Dracula, by David J. Skal
Runner-up: BELA LUGOSI IN PERSON by Bill Kaffenberger and Gary Don Rhodes

Honorable mentions: FANTASTIQUE: Interviews with Horror, Sci_fi and Fantasy Filmmakers, by Tony Earnshaw; BEWARE THE MOON: The Story of An American Werewolf in London; SCORED TO DEATH: Conversations with Some of Horror's Greatest Composers, by J. Blake Fichera
BEST MAGAZINE
Runners-up: HORRORHOUND; VIDEO WATCHDOG
BEST MAGAZINE (classic)
FAMOUS MONSTERS OF FILMLAND
Runner-up: SCARY MONSTERS

Honorable mentions: LITTLE SHOPPE OF HORRORS; CLASSIC MONSTERS OF THE MOVIES; FILMFAX; MONSTER
BEST ARTICLES (Two winners)
'Dracula and the It Girl,'  by Andi Brooks, SCARY MONSTERS #100. (Lugosi and Clara Bow)
'I Am the King of My Kind,' by Constantine Nasr, LITTLE SHOPPE OF HORRORS #36.
Runners-up: 'The Great American Werewolf Reunion,' by David Weiner, FAMOUS MONSTERS #284; 'A HorrorHound's Guide to Documentaries,' by Nathan Hanneman, HORRORHOUND #60.

Honorable mentions: Madness, Myth and the Modern Prometheus,' by Dejan Ognjanovic, RUE MORGUE #171; 'The Witch of North Bennington,' by April Snellings, RUE MORGUE #170; 'Nosferatu the Vampyre: Variations and Version Bllod,' by Tim Lucas, VIDEO WATCHDOG #182; 'Uncle Forry: A Century of Inspiration,' by Cliff Robertson, SCARY MONSTERS #102.
BEST INTERVIEW (Award goes to interviewer)
Jason Hignite interviews Cassandra Peterson, HORRORHOUND #61
Runner-up: Mark Mawston's expanded interview with Ray Harryhausen, SCARY MONSTERS #100

Honorable mentions :John Bowen interviews Don Coscarelli and David Hartman, RUE MORGUE #166; Preston Fassel interviews H.G. Lewis, RUE MORGUE #173 Trevor Parker interviews Barbara Crampton, DELIRIUM #11;
BEST COLUMN
The Doctor Is In-Sane, by Dr. Gangrene (SCARY MONSTERS)
Runners-up: Larry Blamire's Star Turn (VIDEO WATCHDOG); It Came from Bowen's Basement, by John T. Bowen, RUE MORGUE

Honorable mentions: Rondo Remembers by Ron Adams (MONSTER BASH); They Came from the Crypt, by Jon Kitley, HORRORHOUND
BEST COVER
FAMOUS MONSTERS #284 by Rick Baker
Runners-up: DIABOLIQUE #24 by Mark Spears

Honorable mentions: SCARY MONSTERS #102 by Scott Jackson; HORRORHOUND # 57 by Jason Edmiston
BEST WEBSITE
Runners-up: Dread Central; Blumhouse

Honorable mentions: Collinsport Historical Society; Dr, Gangrene's Mad Blog; Vampire Over London; Better Days, Benner Nights
BEST MULTI-MEDIA SITE
Runners-up: Shock Waves; The Fantastic Films of Vincent Price; Monster Kid Radio

Honorable mentions: Damn Dirty Geeks; Count Gore De Vol's Creature Features; Between Light and Shadow: A Twilight Zone Podcast; Horror Happens
BEST CONVENTION
Runners-up: Monsterpalooza; HorrorHound Weekend

Honorable mentions: WonderFest; Chiller; G-FEST; Texas Frightmare
BEST FAN EVENT
TRIBUTE TO BERNIE WRIGHTSON (Creature Features, Burbank)
Runner-up: Elvira inducted to Horror Host Hall of Fame (HorrorHound Weekend)

Honorable mentions: Guillermo Del Toro exhibit in L.A.; American Werewolves in Santa Rosa
FAVORITE HORROR HOST
Runner-up: Dr. Gangrene

Honorable mentions: ?Penny Dreadful; Count Gore De Vol; Lord Blood-Rah; Karlos Borloff
BEST HORROR COMIC BOOK
AFTERLIFE WITH ARCHIE (Roberto Aguirre-Sacasa, Francesco Francavilla)
Runners-up: John Carpenter's Tales For a Halloween Night Vol. 2; Haunted Horrors

Honorable mentions: Creeps; Tales from the Acker-Mansion; Providence
BEST CD
STRANGER THINGS SOUNDTRACK VOLS. 1 AND 2
Runners-up: John Carpenter's Lost Themes II; H.P. Lovecraft; Midnight Syndicate: Zombies!
INDIVIDUAL AWARDS
WRITER OF THE YEAR
A true horror journalist, April Snellings has delved deeply intio the reality surrounding monsters and supernatural lore. from the secret history of opuija boards to a look at Shirley Jackson's impact on horror, April is one of Rue Morgue's most prolific staff writers. Recipient of a Society of Professional Journalists award, April also has ventured into radio drama with a well-received episode of Tales Beyond the Pale.
Runners-up: David Weiner, Nathan Hanneman, Larry Underwood, Tim Lucas, Tom Weaver, Tim Paxton
ARTIST OF THE YEAR
When it comes to monsters we've known and loved, the work of Mark Maddox is everywhere. Whether reawakening the familiar (Dracula, Rodan), or the obscure (Doctor Who aliens, Carmilla), Mark is a fan favorite and an editor's delight. No wonder his work is nominated for several covers each year.
Runners-up: Daniel Horne, Scott Jackson, Gary Pullin, Frank Dietz, Jason Edmiston, L.J. Dopp, Peter Von Sholly, Mike Hill, Ama Lea, George Chastain
LINDA MILLER AWARD FOR FAN ARTIST OF THE YEAR (In memory of the late Linda Miller)
The art of Malcolm Gittins is raw and day-glo, taking observers back to the very essence of monster magazines, toys and fandom. Malcolm doesn't go for hyper-realism but for the essence of what attracted kids, and Monster Kids, to the movies in the first place. In short, he paints what we used to see.
Runners-up: John Sargent, Jerrod Brown, Eric Swartz, Belle Dee.
SPECIAL ACHIEVEMENT AWARD
Forrest J Ackerman square
Monster fans in L.A. had a dream — naming a square near Forrest J Ackerman's favorite haunt, the House of Pies, after FJA himself. With the help of Los Feliz Councilman David Ryu, fans Joe Moe, Sean Fernald, Paul Davids and others made it happen. (And yes, the period after J has been removed!)
SPECIAL ACHIEVEMENT AWARD
Pierre Fournier, Return to 'Frankenstein Lake'
Frankenstein scholar Pierre Fournier  spearheaded the idea to hold a remarkable reunion in the Malibou Mountains last spring. That's when Sara Karloff met Don Watkins, son of Marilyn Harris who played  'Little Maria,' at the exact same spot where the Monster threw Watkins' mother into the lake in the 1931 Frankenstein. 'All is forgiven,' Watkins told Sara, but the moment was surprisingly emotional, even 75 years later.
MONSTER KIDS OF THE YEAR
During a time when print magazines face ever more obstacles, Don and Vicki Smeraldi took on the challenge of keeping SCARY MONSTERS MAGAZINE alive. After publisher Dennis Druktenis' retirement, the Smeraldis took over with #101, ensuring the 'Only Real Monster Magazine' will live on!
THE MONSTER KID HALL OF FAME
Bob Furmanek has spent a lifetime preserving, seeking and celebrating the lost classics, with a special eye to the third dimension. Bob founded the 3-D Film Archive in 1990, and helped restore films such as IT CAME FROM OUTER SPACE and GOG to 3-D glory.
While he rarely dressed as a ghost, John Stanley was a true horror host, helming 'Creature Features' in San Francisco for six years after Bob Wilkins moved on. Erudite and playful, Stanley interviewed Vincent Price, Christopher Lee  and others. Now a writer, his movie guides recall the days before VHS, when monster movies ruled TV.
Critic and writer Richard Harland Smith has the rare gift of being able to explain the nuances of horror movies to those who know little about the genre. Richard's Movie Morlocks blog at TCM found new audiences for some of the channel's cult films. A writer for VIDEO WATCHDOG, a founder of the Mobius Home Video Forum and a frequent DVD commentator, RHS always bring a fresh take on the odd, or the familiar.
Podacsts often are hit-and-miss, odd schedules, flexible formats. Not so at B-Movie Cast, where the late Vince Rotolo, his wife and crew discussed B-movies every Sunday. The show influenced many, including Derek Koch of Monster Kid Radio who was a frequent  guest and called him a mentor.  Vince explained his passion this way: 'Just because you grow old doesn't mean you have to grow up.'
The late Mark Miller was a film historian who focused on British cinema and classic horror. His filmographies of  Peter Cushing and Christopher Lee,are the definitive references. A teacher for 30 years, he was a frequent contributor to monster magazines and books, and always a major presence at Cinevent in Ohio and the Fanex conventions in Maryland.