The shortlist for the 2015 Manly Wade Wellman Award for North Carolina Science Fiction and Fantasy has been announced by the North Carolina Speculative Fiction Foundation.
The Sea Without a Shore by David Drake (Baen)
Hamlet, Prince of Denmark by A.J. Hartley and David Hewson (Audible)
Ghost Train to New Orleans by Mur Lafferty (Orbit)
Reign of Ash by Gail Z. Martin (Orbit)
Bad Wizard by James Maxey (Antimatter Press)
The award recognizes outstanding science fiction and fantasy novels written by North Carolina authors. The winner is selected by a vote of members of sf conventions in North Carolina (illogiCon, ConCarolinas, ConTemporal, and ConGregate). Eligible voters should submit a voter registration form in order to participate.
This year's selection will be revealed on July 11 at ConGregate in Winston-Salem.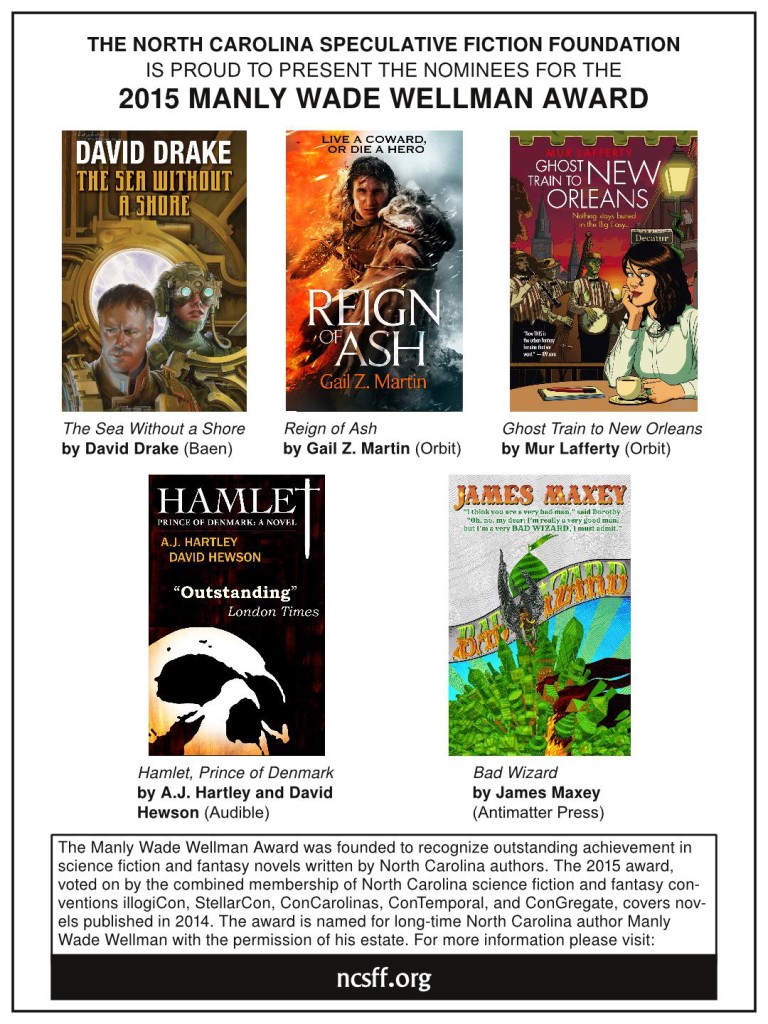 [Thanks to Jim Van Verth for the story.]