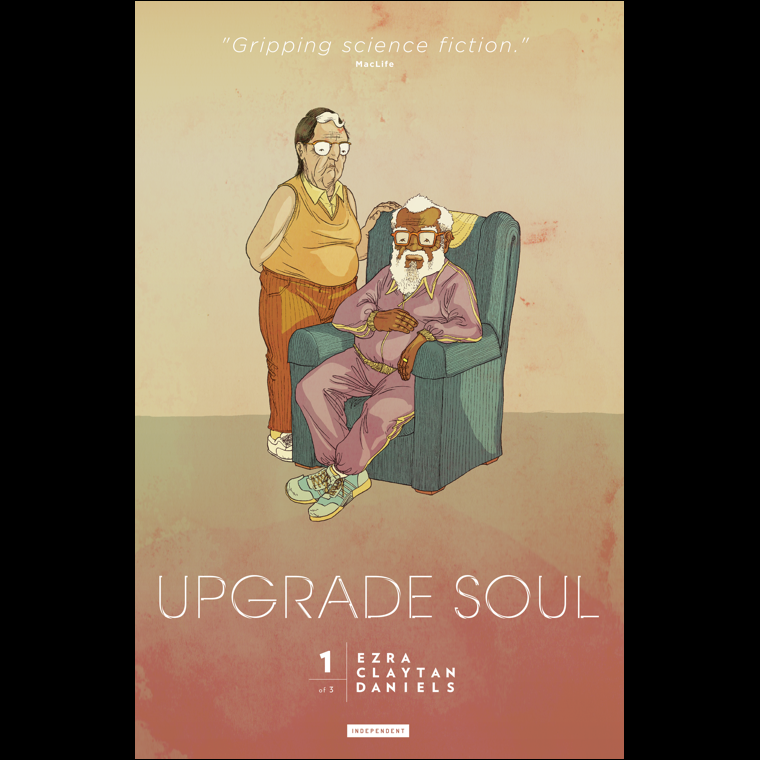 Ezra Clayton Daniels has won the 2017 Dwayne McDuffie Award for his science fiction graphic novel Upgrade Soul.
UPGRADE SOUL is an immersive science fiction graphic novel written and illustrated by Ezra Claytan Daniels. Featuring an original score by Alexis Gideon and interactive design by Erik Loyer.

UPGRADE SOUL is the story of an elderly couple who become the guinea pigs of a visionary procedure that aims to revivify them by filtering toxins from their bodies on a molecular level. When the procedure experiences a fatal complication, the couple is faced with severely deformed, though intellectually superior duplicates of themselves. Soon, it becomes clear that only one version of each individual can survive, and the psychological battle for dominance begins.
The Dwayne McDuffie Award celebrates diversity in comics and comic creative teams. This year's award jury included Black Panther writer Don McGregor, Batgirl and Birds of Prey writer Gail Simone, Green Lantern and Iron Man artist Mark D. Bright, and Milestone Media's Matt Wayne, and others.
And the winner of 2017 #dwaynemcduffie award is Ezra Clayton Daniels for Upgrade Soul! https://t.co/48SEUKOsxK congrats! Thx @TheCFullerton pic.twitter.com/XGcbtZHDSO

— susanlambert (@SusanLambert) February 19, 2017