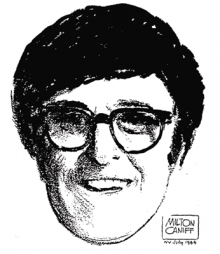 The 2018 recipients for the Bob Clampett Humanitarian Award are Frederick Joseph and Seattle's Comics4Kids.
Frederick Joseph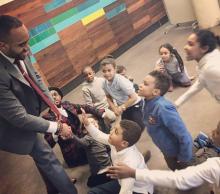 New York resident Frederick Joseph created the Black Panther Challenge on GoFundMe to send black children from Harlem to see the Black Panther movie. He used the attention the campaign received to issue a challenge to others to start similar campaigns in their own communities. According to GoFundMe, some 100 campaigns raised over $900,000 to help 70,000 kids across the nation see Black Panther. Joseph also developed a website around the challenge and offers resources and readings for K-teen. More info: blackpantherchallenge.org
Comics4Kids
Comics4Kids INC is a Pacific Northwest–based comic book reading library and national 501(c)(3) literacy charity. Parents/guardians can bring children to the facility in Tacoma, WA, where kids can read old comics from a 250,000-issue collection that dates back to 1882. Additionally, an all-volunteer staff travels the United States to give away comics to kids to improve literacy and encourage imagination. They also send comics out to schools and libraries as reading incentive program rewards. The organization was created by longtime comic book dealer Dale Moore. Dale's childhood friends Jason McKibbin and Teena Southern came up with the name Comics4Kids. Together they further developed the program as a way of giving back to the community. Comics4Kids became incorporated in 1996. More info: www.comics4kidsinc.org
Comic-Con International's Humanitarian Award is presented in the name of famed animator Bob Clampett, who created the TV series Beany and Cecil, designed such popular characters as Porky Pig and Tweety Bird, and directed 84 classic Warner Brothers cartoons. Clampett was a regular guest a Comic-Con in the 1970s and early 1980s. After his death in 1984, the humanitarian award was created to honor those people in comics and the popular arts who have worked to help others. The recipient is chosen by the Comic-Con committee. The awards will be presented by Ruth Clampett (Bob's daughter) during the Eisner Awards ceremony on Friday, July 20.