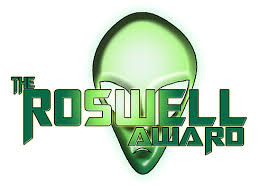 The finalists for the 2018 Roswell Award for short science fiction by adults have been posted.
At LitFest Pasadena on May 19, celebrity guests will read the five finalists' stories, after which the first, second, and third place winners will be announced.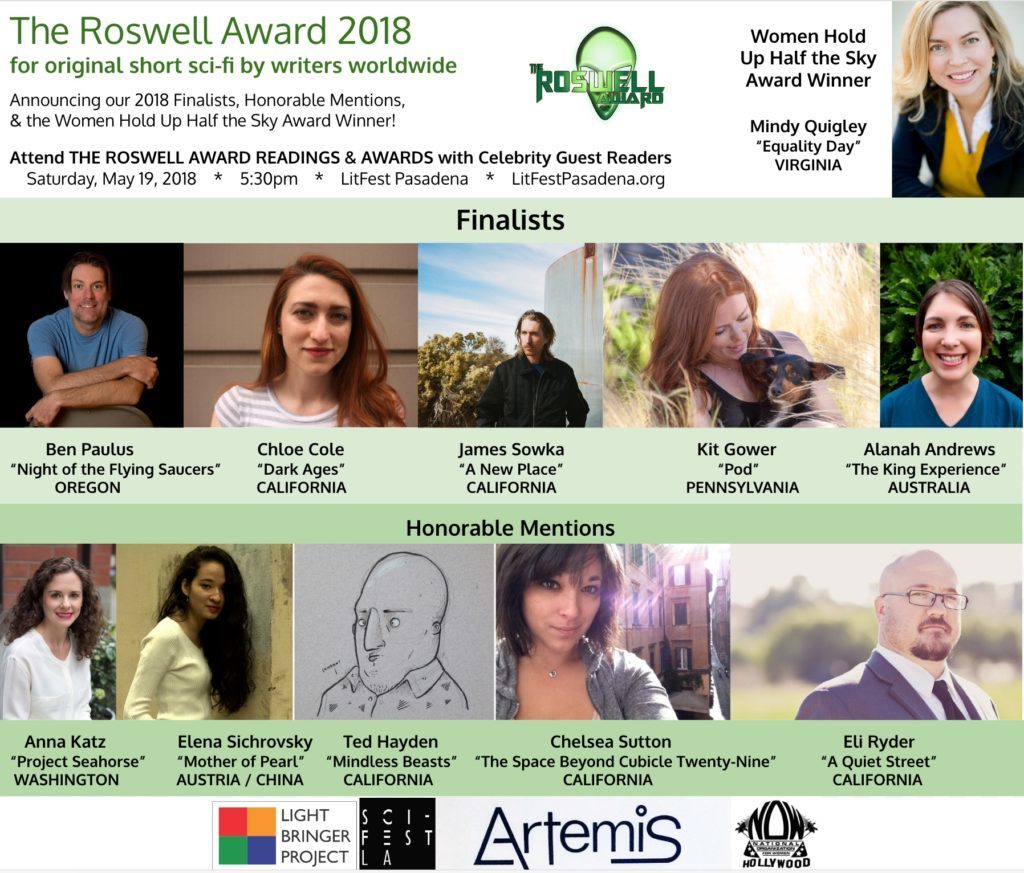 During the ceremony The Women Hold Up Half the Sky Award also will be presented by Artemis Journal and the Hollywood Chapter of the National Organization for Women (Hollywood NOW). The award "recognizes a science fiction story that embraces feminist themes and has a strong female protagonist."
2018 The Women Hold Up Half the Sky Award Winner
"Equality Day" by Mindy Quigley
The winning story will be published both by Artemis Journal and Hollywood NOW, and will be read aloud on stage by a celebrity guest.