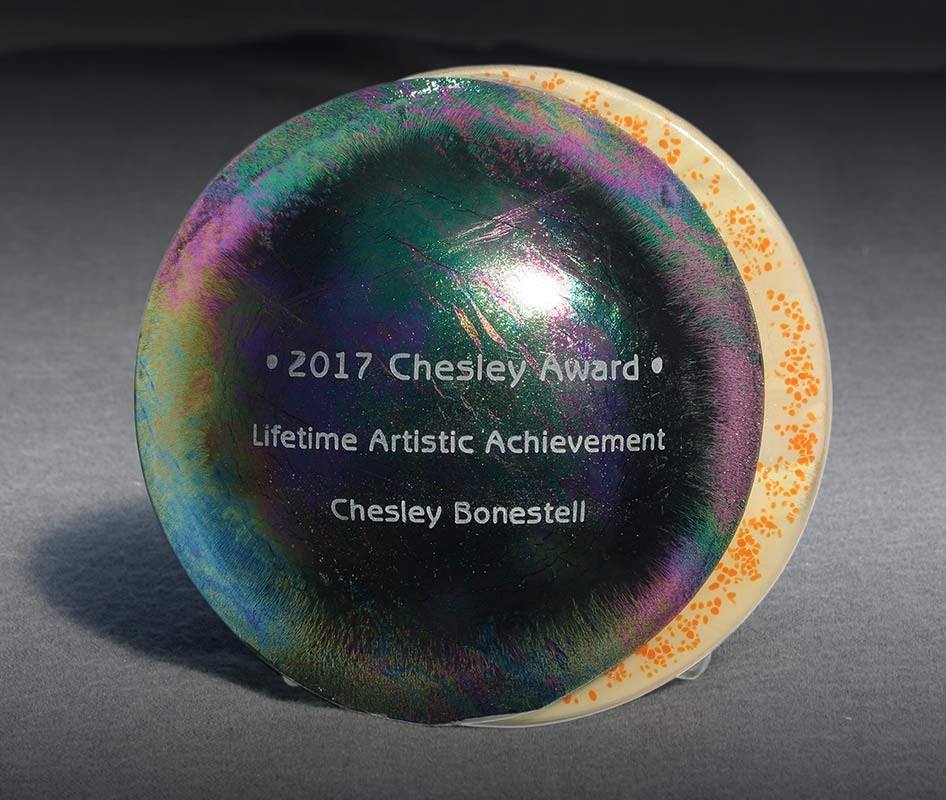 ASFA, the Association of Science Fiction & Fantasy Artists, announced the winners of the 2019 Chesley Awards at Spikecon in Layton, Utah on July 5.
Best Cover – Hardback
I Met a Traveller in an Antique Land by Connie Willis (Subterranean Press) April 2018
Best Cover – Paperback
Diabolical Plots Year Three Edited by David Steffen (Diabolical Plots, L.L.C.) June 2018
Best Cover – Magazine
Clarkesworld #140, May 2018
Best Interior Illustration
The Left Hand of Darkness by Ursula K. Le Guin  (Easton Press) November 2018 (8 Illustrations in all)
Best Gaming Illustration
"Frantic Search" Ultimate Masters Magic card (WotC) December 2018
Best Product Illustration
"The Pirate Queen," Gary Con Promotional Art, Released 2018
Best Color Illustration – Unpublished
Harvest (Oil)
Best Monochrome Illustration – Unpublished
Failure To Launch: Grounded (Graphite Pencil)
Best Three Dimensional Art
Reflection (Digital sculpt to be casted in Bronze)
Best Art Director
Neil Clarke, Clarkesworld
Lifetime Achievement Award
The Chesley Awards were established in 1985 as ASFA's peer awards to recognize individual works and achievements not otherwise recognized by the Hugo Awards, during a given year. The Chesleys were initially called the ASFA Awards, but were later renamed to honor famed astronomical artist Chesley Bonestell after his death in 1986. The awards are usually presented annually at the World Science Fiction Convention or at the North American Science Fiction Convention when the Worldcon is held outside of North America.
The Chesleys are nominated and decided upon by the members of our community, the Association of Science Fiction and Fantasy Artists.
[Thanks to Sara Felix for the story.]