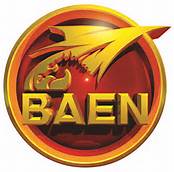 Baen Books has announced the top ten finalists for the 2019 Jim Baen Memorial Short Story Award. The Grand Prize will be presented at the 2019 International Space Development Conference in Arlington, VA the weekend of June 6-9.
"The goal of this contest is to encourage writers to create exciting and positive stories about humankind's near future in space," said William Ledbetter, contest administrator. "The stories all take place within the next fifty or sixty years and show the challenges and wonders that await us as we explore and colonize the solar system. Our winners can be novices or professionals; we just care about a well told story."
The contest is judged by top Baen editors, who read the entries "blind" with no author information included, so the winners are picked solely by merit of the stories.
This year's top ten Jim Baen Memorial Award finalists (in alphabetical order) are:
Gustavo Bondoni – Argentina
C. Stuart Hardwick – Texas, USA
Harry Lang – Pennsylvania, USA
Jeffrey Lyman – New Jersey, USA
Matt McHugh – New Jersey, USA
Wendy Nikel- Utah, USA
M. T. Reiten – New Mexico, USA
Tiffany Smith – Texas, USA
Benjamin Tyler Smith – Pennsylvania, USA
Marie Vibbert – Ohio, USA
Four of these writers have made it to the finals before. C. Stuart Hardwick has been a finalist every year since 2015. Gustavo Bondoni, and Wendy Nikel were finalists in 2018. M.T. Reiten was a 2017 finalist with a story that placed as second runner-up.
And several have been doing a quality of work that's placed them in contention for other sff awards. Benjamin Tyler Smith made the 2017 finals of another Baen contest, the Baen Fantasy Adventure Award. Hardwick and Vibbert also are finalists in this year's Analog AnLab Readers' Award. Gustavo Bondoni was a finalist for the 2018 James White Award.
For those interested in reading sixteen of the best stories from the first ten years of this contest, The Jim Baen Memorial Award: The First Decade anthology is available through Baen Books and at book stores everywhere.