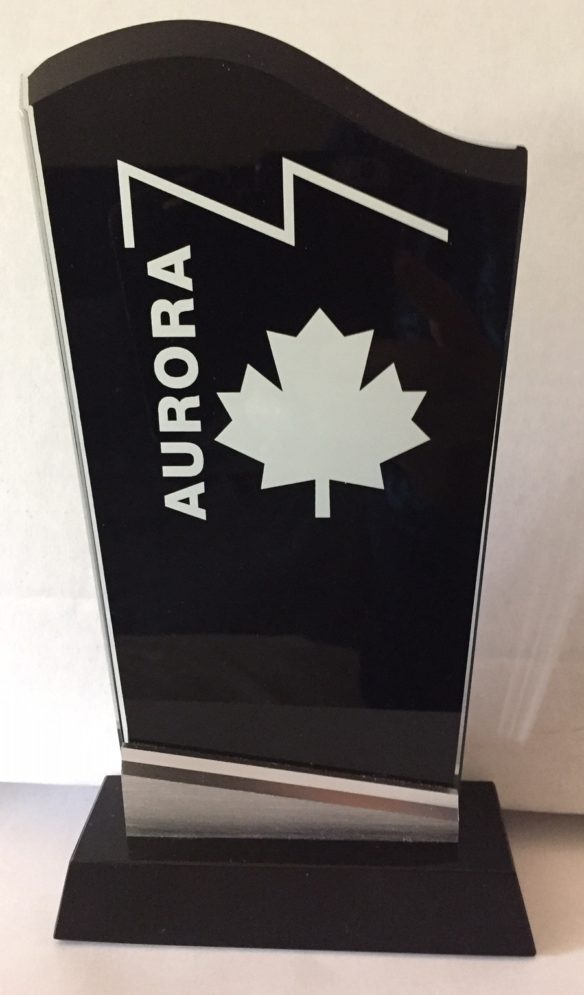 The 2020 Aurora Awards winners were announced during a livestreamed awards ceremony on August 15 as part of the virtual When Words Collide convention.
The award winners were chosen by members of the Canadian Science Fiction and Fantasy Association, for sff works from 2019 by Canadians.
Canadian Science Fiction and Fantasy Association Hall of Fame 2020 Inductees
Heather Dale
Cory Doctorow
Matthew Hughes
Best Novel
The Gossamer Mage by Julie E. Czerneda, DAW Books
Best Young Adult Novel
Bursts of Fire by Susan Forest, Laksa Media Groups Inc
Best Short Fiction
This Is How You Lose the Time War by Amal El-Mohtar and Max Gladstone, Saga Press
Best Graphic Novel
Krampus is My Boyfriend! by S.M. Beiko, Webcomic
Best Poem/Song
[TIE]
At the Edge of Space and Time by Swati Chavda, Love at the Speed of Light, Ancient Hound Books
Bursts of Fire by Sora, theme song for book trailers
Best Related Work
On Spec Magazine, Diane L. Walton, Managing Editor, The Copper Pig Writers Society
Best Visual Presentation
The Umbrella Academy, Steve Blackman, Dark Horse Entertainment
Best Artist
Dan O'Driscoll, covers for Bundoran Press and cover for On Spec Magazine #110
Best Fan Writing and Publications
R. Graeme Cameron, Polar Borealis, Issues #9 to #12, editor
Best Fan Organizational
Derek Künsken and Marie Bilodeau, co-chairs, Can-Con, Ottawa
Best Fan Related Work
Derek Newman-Stille, Speculating Canada
Screenshots of winners who accepted their awards on the livestream follow the jump.
MASTER OF CEREMONIES MARK LESLIE LEFEBVRE
HEATHER DALE
CORY DOCTOROW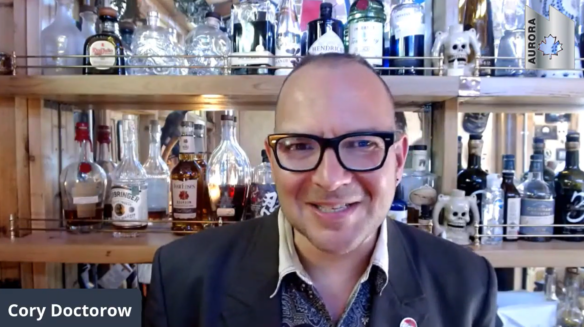 MATTHEW HUGHES
DEREK NEWMAN-STILLE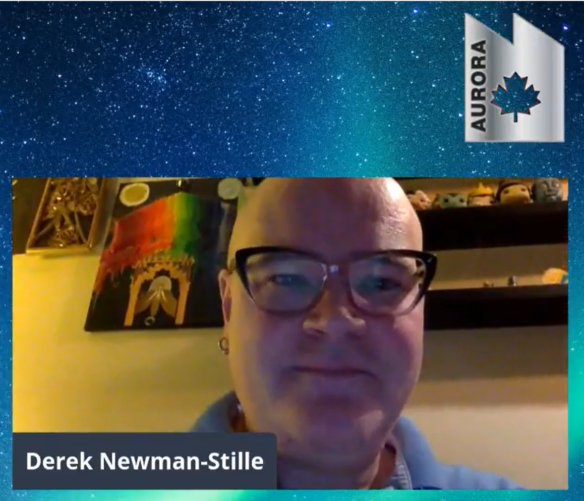 DEREK KÜNSKEN AND MARIE BILODEAU
R. GRAEME CAMERON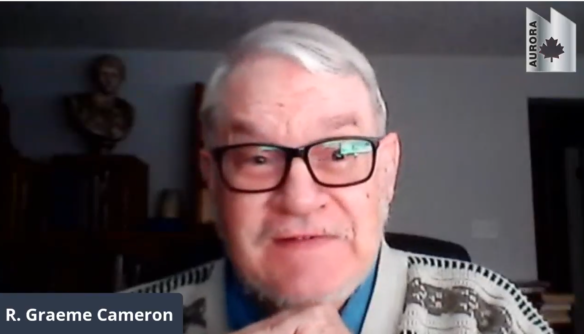 DIANE L. WALTON
SORA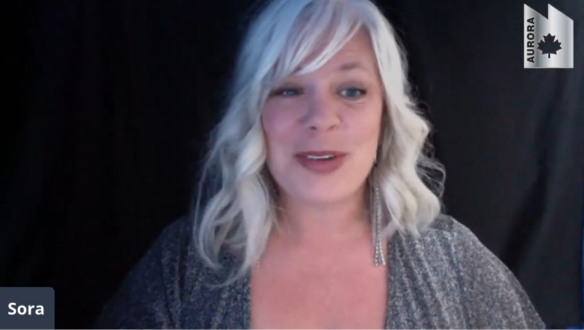 SWATI CHAVDA
AMAL EL-MOHTAR AND MAX GLADSTONE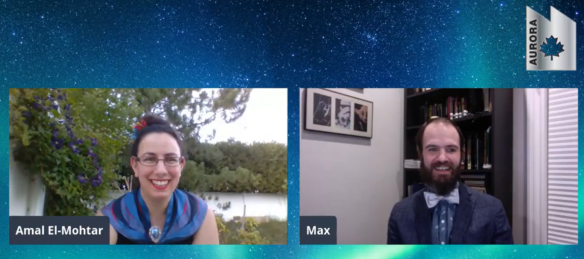 SUSAN FOREST