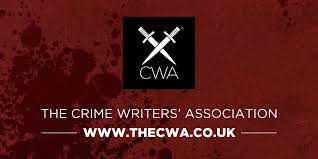 The Crime Writers' Association (CWA) of the United Kingdom announced the winners of the 2020 Dagger Awards at an awards ceremony on October 22.
GOLD DAGGER
This award is for the best crime novel by an author of any nationality.
Michael Robotham: Good Girl, Bad Girl (Sphere)
IAN FLEMING STEEL DAGGER
Eligible books in this category are thrillers set in any period and include, but are not limited to, spy fiction, psychological thrillers and action/adventure stories.
Lou Berney: November Road (Harper Fiction)
JOHN CREASEY (NEW BLOOD) DAGGER
This award is for the best crime novel by a first-time author of any nationality.
Trevor Wood: The Man on the Street (Quercus Fiction)
SAPERE BOOKS HISTORICAL DAGGER
This award is for the best historical crime novel, set in any period up to 50 years prior to the year in which the award will be made.
Abir Mukherjee: Death in the East (Harvill Secker)
CRIME FICTION IN TRANSLATION DAGGER
This award is for a crime novel not originally written in English and which has been translated into English for UK publication.
Hannelore Cayre: The Godmother, translated by Stephanie Smee (Old Street Publishing)
SHORT STORY DAGGER
This award is for any crime short story first published in the UK in English in a publication that pays for contributions, or broadcast in the UK in return for payment.
Lauren Henderson: #Me Too in Invisible Blood, edited by Maxim Jakubowski (Titan Books)
ALCS GOLD DAGGER FOR NON-FICTION
This award is for any non-fiction work on a crime-related theme by an author of any nationality.
Casey Cep: Furious Hours: Murder, Fraud and the Last Trial of Harper Lee (William Heinemann)
DAGGER IN THE LIBRARY
The Dagger in the Library is a prize for a body of work by an established crime writer who has long been popular with borrowers from libraries, and who has supported libraries and their users.
DEBUT DAGGER
A competition for the opening of a crime novel and synopsis, chosen by judges: bestselling author Leigh Russell, editor Stephanie Glencross (of Gregory and Company), Editorial Director at Bonnier Zaffre Katherine Armstrong and director of literary agency A.M. Heath and Co. Oli Munson.
Josephine Moulds: Revolution Never Lies
Highly Commended
PUBLISHERS' DAGGER
This prestigious Dagger is awarded annually to the Best Crime and Mystery Publisher of the Year.
DIAMOND DAGGER
The most prestigious Dagger of all, the Diamond Dagger for a lifetime contribution to crime writing, is nominated by CWA members and selected by an industry committee.
Alongside his career as a prolific novelist, Martin Edwards is a renowned editor, reviewer, columnist and versatile writer of non-fiction, and is a leading authority on crime fiction. He has also enjoyed a separate career as a solicitor, and is recognised for his expertise in employment and equal opportunities law.