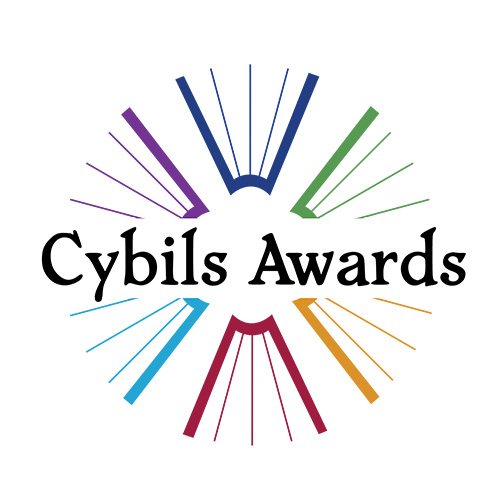 The 2020 finalists for the Cybils (Children's and Young Adults Bloggers' Literary Awards) were announced on January 1.
The Cybils Awards aims to recognize the children's and young adult authors and illustrators whose books combine the highest literary merit and popular appeal. If some la-di-dah awards can be compared to brussels sprouts, and other, more populist ones to gummy bears, we're thinking more like organic chicken nuggets. We're yummy and nutritious.
Here are the results from the two speculative fiction categories. The complete list is here.
ELEMENTARY/MIDDLE-GRADE SPECULATIVE FICTION
Ophie's Ghosts by Justina Ireland
After a white mob kills her father and burns their home, Ophie and her mother leave the Jim Crow south of the 1920s for Pittsburgh and both find work at the huge home of a wealthy family. It is a house full of ghosts, and Ophie can see and communicate with them. One restless spirit becomes a friend, and Ophie sets out to uncover the mystery of her death. She finds a story of passion, racial prejudice, and, she begins to suspect, murder…and unwittingly she gives the ghost herself the power to take matters into her own (ghostly) hands. But a ghost with power is a danger to everyone around it….and things get scary. This a lovely immersive read, blending ghosts and a gripping murder mystery with the daily life of a very real and relatable girl dealing with the racist realities of her life, her grief over her father, her lost hope for an education, and her worries for her mother.
Amari and the Night Brothers (Supernatural Investigations, 1) by B.B. Alston
This fast-paced, high-stakes story will delight readers as it entertains with wild and complicated magic (and yetis!) while offering myriad moral dilemmas and real-world social critique. Amari, a preteen Black girl, lives in the projects, and when her big brother Quinton goes missing the police assume he's involved in illegal activities and don't try hard to find him. Amari can't believe this, but soon discovers Quinton was hiding his work as a lead agent at the very secretive and selective Bureau of Supernatural Affairs (BSA), and he'd arranged to have Amari try for a place at the BSA school. She leaps at the opportunity, hoping to find her brother. She soon discovers that prejudice, class distinction, and bullies are just as present at the BSA as they are back home. With danger mounting, and with newfound powerful magic of her own, Amari won't let anything stop her from finding her brother.
Cece Rios and the Desert of Souls by Kaela Rivera
When Cece was seven, she got lost and Tzitzimitl, a criatura, one of the powerful spirits who roam the desert, brought her home. For this kindness, Tzitzimitl was attacked, as the villagers of Tierra del Sol believe that criaturas are evil and that only those that practice dark magic, like brujas, can control them. When Cece sets Tzitzimitl free, the villagers thought she cursed Cece. Years later, on the night of Noche de Muerte, when criaturas are released into the world, CeCe's older sister Juana is kidnapped by the powerful dark criatura El Sombrerón. In order to save her sister, Cece must enter the Bruja Fights, but only if she can find criaturas who are willing to align with her. Cece Rios and the Desert of Souls is a fast-paced story, inspired by stories the author's abuelo told her growing up. With its vivid Southwest setting, inclusion of Mexican folklore, and beautiful themes of family, love, friendship, sacrifice and the importance of kindness, Cece will instantly capture the reader's heart.
Kiki Kallira Breaks a Kingdom by Sangu Mandanna
When 12-year-old Kiki's anxiety overwhelms her, she makes drawings of the Indian folklore-inspired world of Mysore. Then the demon god Mahishasura and his demon Asura spring to life, and Kiki must enter her sketchbook and the world she drew to help The Crows, kid rebels of her own invention, defeat Mahishasura. If she fails, Mahishasura will enter the real world and enslave the human race, but if she succeeds, the drawn world and the new friends she makes there will cease to exist. This is a fast-paced, exciting, and hugely imaginative adventure, with wonderful characters, and a heroine who, faced with a terrible choice, is determined to find a way to save everyone but must learn to trust herself and her own strengths in order to do so.
The Last Cuentista by Donna Barba Higuera
In this riveting science fiction story about a dystopian future, Petra Peña, a 12-year-old girl from New Mexico who wants to be a storyteller, must set out on a 380 year journey into space when Early is destroyed by a rogue comet. But instead of waking up from stasis a few hundred years later at the planet that will be her new home, with her parents and brother next to her, she wakes up to a dystopian nightmare–the original plans for the mission have been subverted by zealots determined to brainwash all remaining humanity into complete conformity. Only Petra retains any memories of Earth, and she is the last reservoir of its stories. This stunner of a book has big themes of familial love and loyalty, adaptability, resilience, finding your own voice and the power of storytelling throughout history. The vivid writing and compelling plot twists make it hard to put down!
The Troubled Girls of Dragomir Academy by Anne Ursu
Marya is on fire with the injustice of life–everyone thinks her big brother will one day be a sorcerer, so he's taught to read and gets fine clothes while she cleans the chicken coop and takes care of the goat. Her only comfort is the village weaver, Madame Bandu, who teaches her of the symbols that women have hidden in their tapestries even as they tell men's stories. When Marya finds herself ordered to the School for Troubled Girls, in a far-off castle, she's caught in a mystery involving not just the generations of girls sent to the school, but the magical, and deadly, Dread that is plaguing the kingdom. This Eastern-European inspired fantasy is a lovely, immersive story of undaunted girls using brains and courage to smash magical patriarchies, skillfully showing how strict social roles are damaging for both boys and girls.
Too Bright to See by Kyle Lukoff
Although middle school can be nerve-wracking and scary for anyone, for eleven-year-old Bug, try adding in a legitimately haunted house and a mysterious dead uncle to contend with, all while deciphering subjects like makeup, friendship, and gender identity. This emotionally rich novel delves into complex topics, such as loss, family, and queerness through the lens of its characters, allowing it to remain wholly accessible and entertaining to its target audience and beyond. The writing is perfect for fans of magical realism, utilizing its supernatural angle to tackle the deepest questions, drawing parallels to how we all can feel at odds with ourselves in a truly haunting way.
YOUNG ADULT SPECULATIVE FICTION
Bad Witch Burning by Jessica Lewis
An entrancing story of magic and the danger it can bring. Katrell's can't make enough to support her mom by talking to the dead to pay the bills she turns to raising the dead. The unforeseen side effects of this decision change her life. The characters are well-developed and the decisions of the protagonist make you wish she'd do anything else, but leave you knowing she's choosing the only choice for her.
Iron Widow by Xiran Jay Zhao
Iron Widow is an intense, entertaining, wild ride of a book set in a futuristic world with giant fighting robots, loosely based on the rise to power of the only female emperor of China. Zetian begins the book determined to get vengeance for her sister's death as a concubine-pilot: the robots who are humanity's only hope against alien attackers need to be piloted by a man and a woman, but the women usually die from the strain of the psychic bond. Zetian's will and her anger propel her through this world impossibly stacked against her, and the world will never be the same.
The City Beautiful by Aden Polydoros
Set against the backdrop of the 1893 Chicago World's Fair, The City Beautiful follows Alter, a young, queer, Jewish immigrant who is possessed by the dybbuk of his murdered best friend, Yakov. Alter must trust a dangerous former acquaintance to help him. Putting his feelings for his old friend aside, they work together to take down a serial killer. Jewish folklore, big city American 19th century culture, and Gothic horror vibes combine to make this a haunting and thrilling tale.
The Gilded Ones by Namina Forna
The Gilded Ones is a bold and defiant story of a young woman who smashes expectations. Deka is desperate to fit into her small community, where girls are required to prove their purity through blood, but when the time for her ritual arrives, she is revealed as powerfully impure. She is taken away to join the ranks of the alaki—female warriors tasked with defending their country from the Deathshrieks. This story starts off strong, with a fast-paced and well-structured plot and lots of exciting world building. The female characters are very well developed and their backstories are unveiled with compelling timing throughout the story. This was originally planned for publication in 2020 but how lucky we are to include it here in the 2021 list of finalists!
The Mirror Season by Anna-Marie McLemore
A tale of discovery, healing, and powerful magic, The Mirror Season tells the story of a teenager named Ciela, who loses her family gift of baking enchanted pan dulce following her sexual assault. As she navigates her journey, the world changes around her: trees in the neighborhood mysteriously disappear, shards of mirrored glass haunt her every move, and a teenage boy named Lock suddenly appears who shares Ciela's experience at the same party that night. Both must help each other understand and heal from their trauma in this effective and beautiful venture from author Anna-Marie McLemore.
The Ones We're Meant to Find by Joan He
In a world ruined by climate change, two sisters search for each other. Humankind is looking for a solution for the natural disasters ravaging the world, and Kasey is looking for her sister, Celia. Kasey is content with her life in the eco-city and conducting part of her life virtually to save resources. Celia on the other hand desired to be in the real world outside, and three months ago she disappeared after secretly taking a boat out to sea. As Kasey traces her sister's last steps, Kasey discovers Celia had secrets—just like her. Three years ago, Cee woke up on an abandoned island with no memories other than she must get back to her sister.
Vespertine by Margaret Rogerson
In a world where the dead do not always rest peacefully, Artemisia is training to become a Gray Sister — a nun tasked with cleansing corpses to ensure their spirits will not rise again as violent monsters. When she was a child, Artemisia was possessed by a dangerous type of spirit called a revenant, and the trauma from her past still lingers. But when her convent is attacked by possessed soldiers, Artemisia may have no choice but to allow a revenant to possess her once more. She must become a vespertine, a priestess with the power to wield a revenant. Though dark and gritty, this novel has a surprising amount of heart and humor. It's difficult not to fall in love with each of the characters and the friendships that bloom throughout this story, including one between Artemisia and her revenant. It's also refreshing to see a young adult novel that prioritizes platonic relationships over romance.