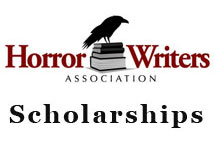 In 2021 the Horror Writers Association (HWA) awarded 14 scholarships/grants/endowments with a total value of $10,500 to assist writers looking to pursue a career as a writer of horror fiction, nonfiction, or poetry. They also have named the libraries that will receive funds from HWA's endowment program for use in expanding their young adult reading programs.
THE HORROR WRITERS ASSOCIATION SCHOLARSHIP
The Horror Writers Association Scholarship, open to all horror writers (HWA membership is not required), is worth $2500, which may be spent on approved writing education over the two years following the granting of the scholarship.
The winner is Shannon DeAnne Lawrence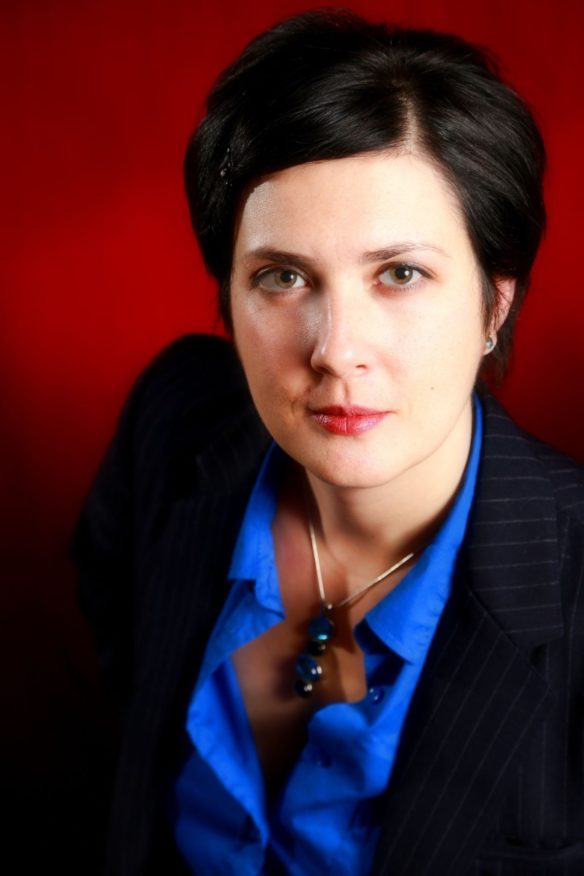 A fan of all things fantastical and frightening, Shannon Lawrence writes primarily horror and fantasy. Her stories can be found in over forty anthologies and magazines, and her three solo horror short story collections, Blue Sludge Blues & Other Abominations, Bruised Souls & Other Torments, and Happy Ghoulidays are available now. You can also find her as a co-host of the podcast "Mysteries, Monsters, & Mayhem." When she's not writing, she's hiking through the wilds of Colorado and photographing her magnificent surroundings, where, coincidentally, there's always a place to hide a body or birth a monster. Find her at www.thewarriormuse.com.
THE MARY WOLLSTONECRAFT SHELLEY SCHOLARSHIP
This scholarship, worth $2,500, is open to female horror writers. It may be spent on approved writing education over the two years following the granting of the scholarship.
The winner is Amanda Leigh Madrid
L.L. Madrid lives in the desert, writes in a closet, and occasionally gives herself nightmares. She's a Pitch Wars alum and a member of the Quokka Crew writing collective. L.L.'s story, Ephemeral Girls, was a Best of the Net finalist and recipient of the Luminaire Award for best prose. Her short stories have appeared in the This Side of the Divide, The Furious Gazelle Presents: Halloween, and She's Lost Control anthologies. When she's not writing or trying to sneak in writing at work, L.L. eats sour candy and listens to true crime podcasts at 1.5 speed. L.L. Madrid lurks at www.llmadridmakesthingsup.com.
THE DARK POETRY SCHOLARSHIP

The Dark Poetry Scholarship, first awarded in 2015, is designed to assist in the professional development of Horror and/or Dark Fantasy Poets. It is worth $1,250, which may be spent on approved writing education over the two years following the granting of the scholarship.
The winner is Timothy Flynn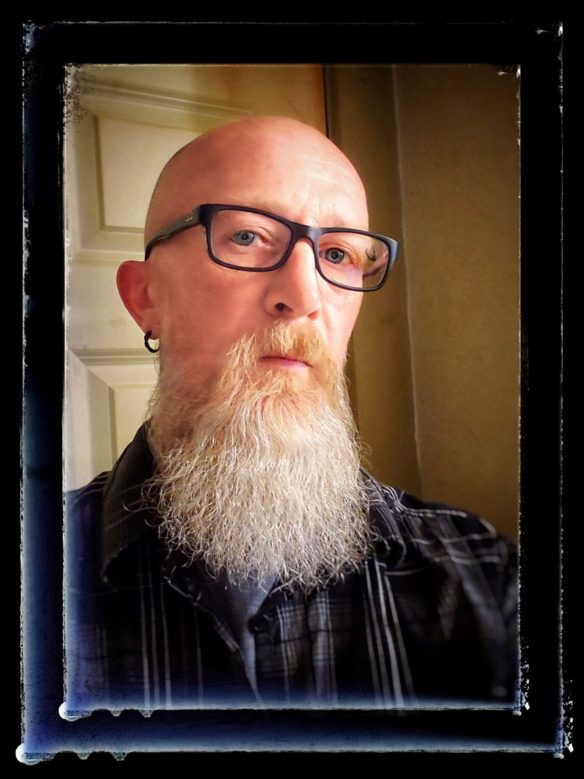 Timothy P. Flynn is a dark poet from Massachusetts. His previous poetry resides in Space and Time magazine, Anthocon's book collections: Anthology Years 1-3, Wicked Tales, Scifaikuest, haikuniverse, Haiku Journal and the HWA Poetry Showcase Vol 5 & Vol 6. He is a member of the New England Horror Writers. Follow him on Twitter: @TimothyPFlynn or on Instagram: instagram.com/timothypflynnwriter
THE DENNIS ETCHISON YOUNG WRITERS SCHOLARSHIP
The Dennis Etchison Young Writers Scholarship is open to students in grades 10-12 (or the equivalent, if home schooled), with an interest in writing horror/dark fiction. The winner may apply the $500 toward college tuition, course fees (on line or traditional), and/or materials pertaining to the enhancement of writing skills.
The winner is a minor, therefore HWA has not released their name and likeness due to privacy laws.
From our winner: "I'll be able to purchase textbooks for my college writing courses, strengthening my active participation in class and discussions with other students. The books will help me enhance my writing skills, interact with different ideas, and corroborate a variety of perspectives so I can further develop my voice and style in creative writing. This will no doubt benefit my career."
THE DIVERSITY GRANTS
HWA's Diversity Grants are open to underrepresented, diverse people who have an interest in the horror writing genre, including, but not limited to writers, editors, reviewers, and library workers. The Diversity Grants have adopted the broadest definition of the word diversity to include, but not limited to, gender, gender identity, race, ethnicity, sexual orientation, disabled, and neurodiverse. The winners are:
Eugen M. Bacon (she/her) is African Australian, a computer scientist mentally re-engineered into creative writing. Her work has won, been shortlisted, longlisted or commended in national and international awards, including the Foreword Book of the Year, Bridport Prize, Copyright Agency Prize, Australian Shadows Awards, Ditmar Awards and Nommo Awards for Speculative Fiction by Africans. Her novella Ivory's Story was shortlisted in the British Science Fiction Association (BSFA) Awards. New releases: Danged Black Thing, story collection by Transit Lounge Publishing (2021), Mage of Fools, an Afrofuturistic dystopian novel by Meerkat Press (2022), Chasing Whispers, story collection by Raw Dog Screaming Press (2022). Website: eugenbacon.com Twitter: @EugenBacon
Somto Ihezue Onyedikachi (he/him) is an Igbo writer, filmmaker, and wildlife enthusiast. A Nommo Award-nominated writer and Winner of the African Youth Network Movement Fiction Contest, his works have appeared or are forthcoming in Omenana Magazine: A Magazine of African Speculative Fiction, Tor's Africa Risen Anthology, The 2021 Year's Best Anthology of African Speculative Fiction: Vol 1, The Bridging World's Anthology, Africa In Dialogue and 20.35 Africa. His works was both shortlisted for the 2021 Ibua Journal Continental Call [Bold: Imagining A New Africa] and the Akuko Magazine – [A Repository for African + African Diaspora Creativity] – Inaugural Issue.
Jonathan Kincade (he/him) is a scholar, artist, musician, and writer. His short fiction has appeared in Anathema: Spec from the Margins and FIYAH Magazine of Black Speculative Fiction. His research has won him numerous awards and he was shortlisted for the ACLS Emerging Voices Fellowship. When he isn't writing, Jonathan is probably cooking or riding his bike. He resides in Washington, DC with his partner and their cats. You can find him on Twitter @minustimes.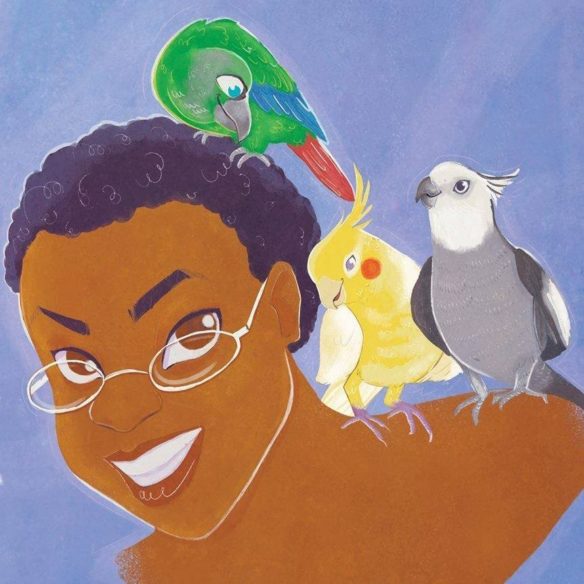 Tonya Liburd (she/her) shares a birthday with Simeon Daniel and Ray Bradbury, which may tell you a little something about her. She has the honour of having her fiction used in Nisi Shawl's workshops, and in Tananarive Due's black horror course at UCLA (the latter of which featured Jordan Peele as a guest lecturer!), both to demonstrate 'code switching'. She is also an Editor over at The Expanse Magazine. You can find her blogging at https://www.Tonya.ca or on Twitter at @somesillywowzer, or you can join her Patreon at www.Patreon.com/TonyaLiburd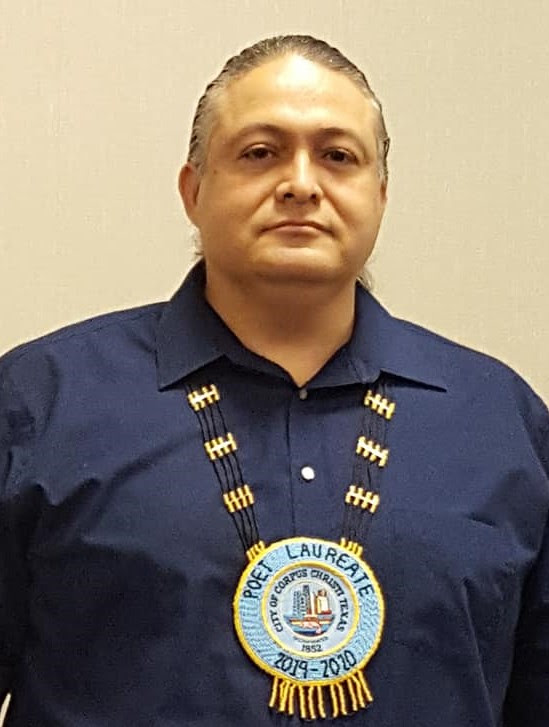 Juan Manuel Pérez (he/him), a Mexican-American poet of Indigenous descent and a Poet Laureate for Corpus Christi, Texas (2019-2020), is the author of several books of poetry including the Elgin Nominated, Space In Pieces (2020) and the new book, Planet of the Zombie Zonnets by Hungry Buzzard Press. The award-winning poet, history teacher, and Pushcart Nominee, is also a member of the Poetry Society of Texas, the Horror Writers Association, the Science Fiction Poetry Association, and the Horror Authors Guild. The former Migrant worker worships his Creator and chases Chupacabras in the South Texas Coastal Bend Area.
YOUNG ADULTS WRITE NOW ENDOWMENT PROGRAM
The Young Adults Write Now endowment program will provide up to five endowments of $250 each per year for selected libraries to establish new, or support ongoing, writing programs. Each of the following five libraries will receive $250 to help fund teen writing programs as part of the HWA's ongoing dedication to furthering young adult literacy:

The Scott Community College Library — Bettendorf, IA
Scott Creative Writing Club, administered, by Debra Lowman, Ashley Elliott, and Anthony Abboreno

The Cuesta College Library — San Luis Obispo, CA
Teen Writers Workshop: Writing Horror, Weird, & Dark Fantasy Short Fiction, administered by Lauri Bucholz, Sally Demarest, and Wes Martin

The Racine Public Library — Racine, WI
Young Writers Guild, administered by Carrie Richmond, Teen Librarian

The New York Public Library, Inwood Branch — New York, NY
Frightening, Fantastic, and Far-Out: Teen Genre Writing Group, administered by Michelle Vacchio, Young Adult Librarian

The Solano County Library— Fairfield, CA
Teen Writing Program, administered by Elizabeth Bell, Teen Librarian

The Young Adults Write Now program is currently open to United States libraries, but will be expanded in the future to include other countries, as part of the HWA's global presence. Membership in the HWA is not a requirement.
[Based on a press release.]