The African Speculative Fiction Society has released the 2022 shortlist for the Nommo Awards for African Speculative Fiction.
The African Speculative Fiction Society, composed of professional and semiprofessional African writers, editors, publishers, graphic artists and film makers, was founded in 2016.
The Nommos were presented for the first time in 2017. The awards are named for twins from Dogon cosmology who take a variety of forms, including appearing on land as fish, walking on their tails.
All works are speculative fiction, were published between January 1, 2021 – December 31, 2021, and are by Africans as defined by the ASFS and Nommo Awards Guidelines.
ASFS members will vote on the shortlist until August 31, and the winners will be announced at an online ceremony sometime this autumn.

NOVEL SHORTLIST
THEY MADE US BLOOD AND FURY by Cheryl S. Ntumy (Amazon KDP, 2021)
THE GILDED ONES by Namina Forna (Delacorte Press, 2021)
SON OF THE STORM by Suyi Davies Okungbowa (Orbit US/Orbit UK, 2021)
FAR FROM THE LIGHT OF HEAVEN by Tade Thompson (Orbit Books 2021)
THE MADHOUSE by T J Benson (Masobe Books 2021)
THE LIBRARY OF THE DEAD by T. L. Huchu (Tor Books 2021)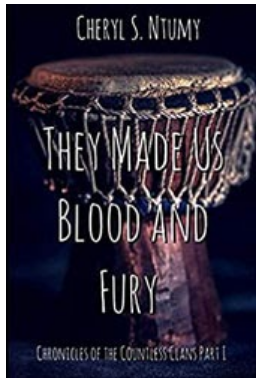 NOVELLA SHORTLIST
THE FUTURE GOD OF LOVE by Dilman Dila (Luna Press, February 2021)
NOT SEEING IS A FLOWER by Erhu Kome (Eraserhead Press, 2021)
AN EXPLORATION OF NICHOLE OTIENO'S EARLY FILMOGRAPHY (1232-1246) by Kola Heyward-Rotimi (Strange Horizons September 2021)
REMOTE CONTROL by Nnedi Okorafor (Tor/Forge, Tordotcom, 2021)
THE ABOMINATION by Nuzo Onoh (The Magazine of Fantasy and Science Fiction, September-October 2021)
SHORT STORY SHORTLIST
THE BROTHER by Makena Onjerika (Professor Charlatan Bardot's Travel Anthology to the Most (Fictional) Haunted Buildings in the Weird, Wild World ed. Eric J Guinard; Dark Moon Books, 2021)
SHELTER by Mbozi Haimbre
O2 ARENA by Oghenechovwe Donald Ekpeki (Galaxy's Edge, November 2021)
MASQUERADE SEASON by 'Pemi Aguda (tor.com, March 2021)
AND THIS IS HOW TO STAY ALIVE 1111 by Shingai Njeri Kagunda (Fantasy Magazine, November 2020)
DREAMPORTS by Tlotlo Tsamaase (Apex Magazine, December 2021)
THE MANY LIVES OF AN ABIKU by Tobi Ogundiran (Beneath Ceaseless Skies, issue 309 July 2021)
AN ARC OF ELECTRIC SKIN by Wole Talabi (Asimov's Science Fiction Magazine, September 2021, Reprinted in Apex Magazine, April 2022)
GRAPHIC NOVEL SHORTLIST
THE iJOURNAL — Awele Emili
IYANU: CHILD OF WONDER VOL 2 — Roye Okupe, Godwin Akpan (YouNeek Studios/Dark Horse Comic)