Diana has been on a two-week visit to Oxford, staying in C.S. Lewis's former home, the Kilns, and spending her days burrowing into the Bodleian manuscript collection.
Sierra dispatched a LittlePetShop toy dog named Sally to England with Diana to share the adventure. Tonight I'll show Sierra all the incredibly cute photos of Sally enjoying the trip – including these:
Sally at the library.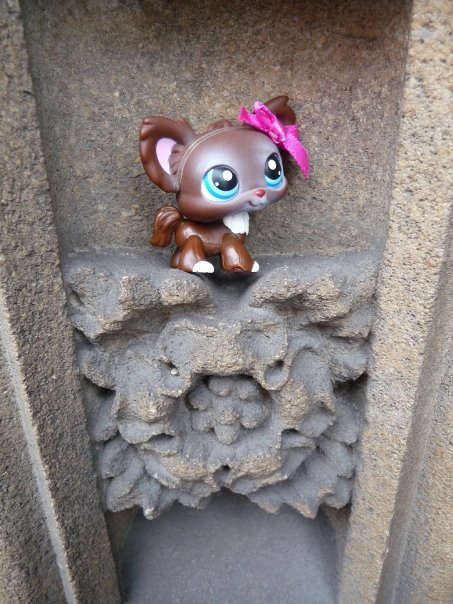 Sally admiring the architecture of Oxford.
Sally trying to sneak into the Oxford Union.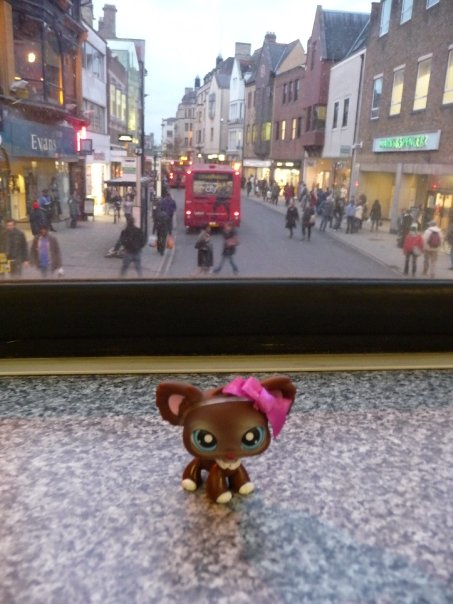 Sally on the number 9 bus to Risinghurst.