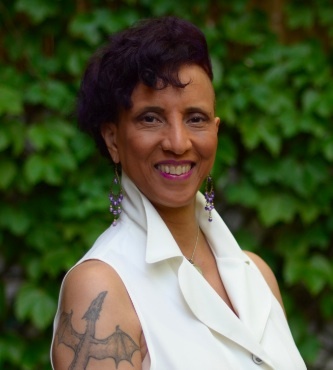 Science Fiction & Fantasy Poetry Association (SFPA) members have honored Linda Addison as their 2020 Grand Master.
Addison accepted the award saying:
I'm speechless and overwhelmed with joy to be selected as the 2020 SFPA Grandmaster! I didn't dare dream about this happening, because the other three candidates are so extremely talented and I personally love their work. All my gratitude to the Science Fiction & Fantasy Poetry Association officers and membership for this incredible honor.
Linda Addison is the award-winning author of five collections, including The Place of Broken Things, written with Alessandro Manzetti, and How To Recognize A Demon Has Become Your Friend.
She previously received the Horror Writers Association Lifetime Achievement Award, and is the first African-American recipient of the HWA Bram Stoker Award®. Addison is co-editor of Sycorax's Daughters, an anthology of horror fiction & poetry by African-American women, poetry editor of Space & Time Magazine since 2000, and editor of the 2018 Rhysling Anthology and the HWA StokerCon Anthology 2019.
Addison is a founding member of the writer's group Circles in the Hair (CITH), and a member of HWA, SFWA and SFPA.
She has a B.S. in Mathematics from Carnegie-Mellon University and currently lives in Arizona.