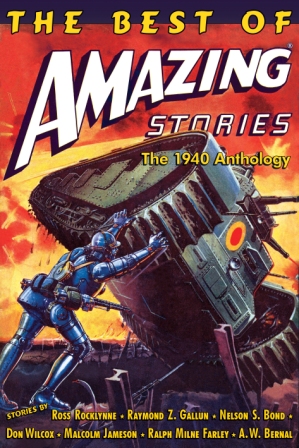 FuturesPast Editions, an imprint of Digital Parchment Services, will soon be releasing The Best of Amazing Stories, The 1940s Anthology.
FPE has advanced the publication schedule of this volume for the benefit of readers interested in nominating for 2016's Retrospective Hugo Awards.
Already available are The Best of Amazing Stories: 1926 and 1927 anthologies; 1928's volume release will follow shortly after the release of the 1940 edition.
All editions are available via online booksellers in both electronic and print editions.