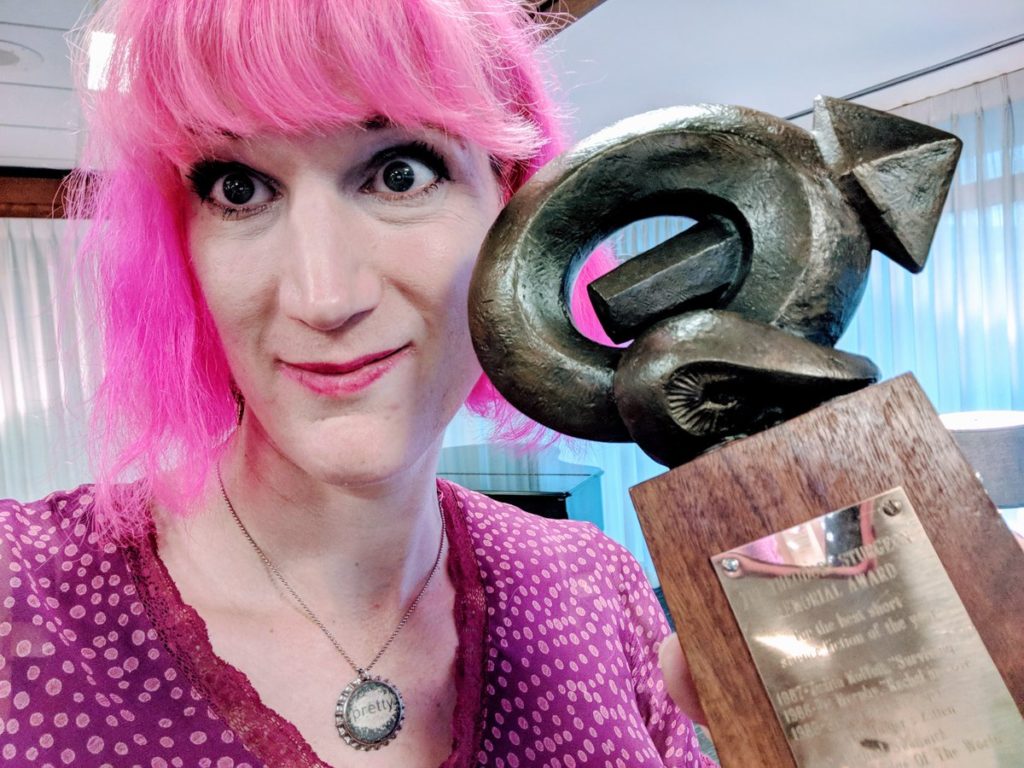 Charlie Jane Anders' short story "Don't Press Charges and I Won't Sue" is the winner of the 2018 Theodore A. Sturgeon Memorial Award.
The award was presented during the Campbell Conference Awards reception on Friday, June 22.
Anders' story was published in Boston Review: Global Dystopias (Oct 2017).
The Theodore Sturgeon Memorial Award recognizes the best science fiction short story of each year. It was established in 1987 by James Gunn, Founding Director of the Center for the Study of Science Fiction at KU, and the heirs of Theodore Sturgeon, including his partner Jayne Engelhart Tannehill and Sturgeon's children, as an appropriate memorial to one of the great short-story writers in a field distinguished by its short fiction.
[Thanks to Mark Hepworth for the story.]