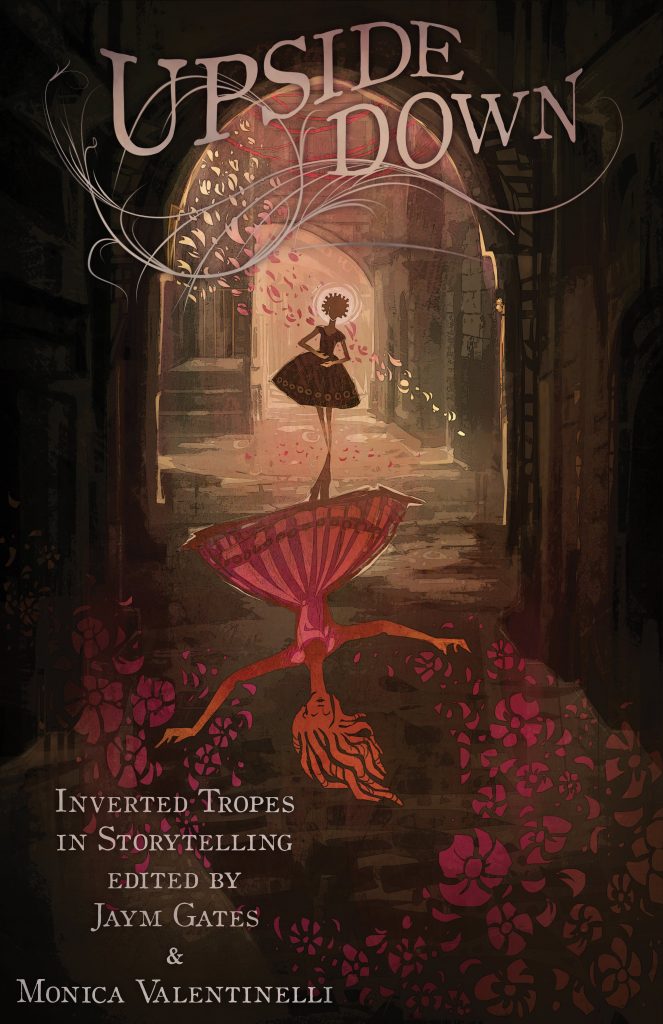 Following a successful Kickstarter campaign, Apex Publications has released Upside Down: Inverted Tropes in Storytelling edited by Jaym Gates and Monica Valentinelli. Over two dozen authors chose a tired trope or cliché to challenge and surprise readers through their work.
Each author in this collection has examined a specific trope or cliché that includes:
Chainmaille Bikini
The Magical Negro
The Super Soldier
The Chosen One
Guys Smash, Girls Shoot
Love at First Sight
Damsels in Distress
Heroine Loves a Bad Man
Yellow Peril
The Black Man Dies First
The Villain Had a Crappy Childhood
The City Planet
Prostitute with a Heart of Gold
The Singularity Will Cause the Apocalypse
First Period Panic
Girlfriend in the Refrigerator
Retired Pro's "Last" Job
And each author tells what these tropes mean to them and what inspired their story.
Contributors include Maurice Broaddus, Adam Troy-Castro, Delilah S. Dawson, Shanna Germain, Sara M. Harvey, John Hornor Jacobs, Rahul Kanakia, Alethea Kontis, Valya Dudycz Lupescu, Haralambi Markov, Kat Richardson, Nisi Shawl, Ferrett Steinmetz, Anton Strout, Michael Underwood, and Alyssa Wong.
Upside Down is editor Jaym Gates's (War Stories) second anthology with Apex Book Company, and it is the first for editor Monica Valentinelli.