From AudioFile Magazine, a sampler of new and classic sff audiobooks for fans to listen to this winter.
THE BONE SHIPS  by RJ Barker | Read by Jude Owusu (Earphones Award Winner)
Jude Owusu narrates a vibrant nautical fantasy featuring a ship made from the bones of dragons and populated with criminals. Centuries after the total disappearance of dragons, the sighting of one lone creature propels two nations into a race to capture it….
THE OUTSIDE  by Ada Hoffmann | Read by Nancy Wu (Earphones Award Winner)
Nancy Wu captures the essence of Yasira Shien from this audiobook's opening scenes. Shien is an autistic math and physics prodigy who has designed a new generation reactor to power a space station in the 28th century….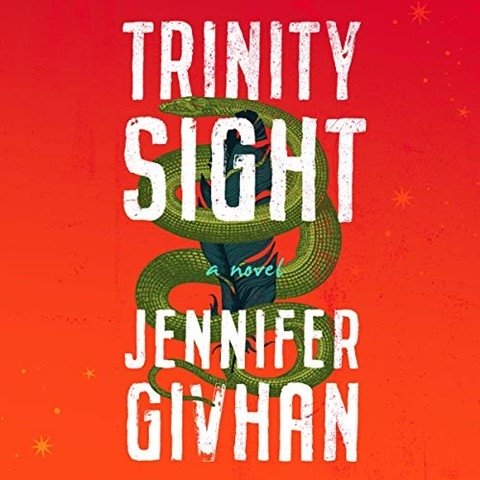 TRINITY SIGHT  by Jennifer Givhan | Read by January LaVoy (Earphones Award Winner)
January Lavoy narrates a powerful dystopian saga that merges science and religion. After a bright flash, Calliope Santiago is one of only a handful of survivors in a seemingly postapocalyptic wasteland….
THE WILL AND THE WILDS  by Charlie N. Holmberg | Read by Angela Dawe (Earphones Award Winner)
In a story full of myth and magic flawlessly narrated by Angela Dawe, a young woman puts her soul at risk by bargaining with a monster. As the creature, Maekallus, becomes more human, Enna struggles to release the curse connecting them and let go of her changing feelings toward him….
HIGHFIRE by Eoin Colfer | Read by Johnny Heller
Narrator Johnny Heller's pitch-perfect timing and thoughtful characterizations make the action and humor pop in this very adult contemporary fantasy. The setting is a Louisiana bayou; characters include the last of the dragons, an opportunistic teenager, and a dirty constable….
ANYONE by Charles Soule | Read by Emily Woo Zeller
Emily Woo Zeller's fast-paced narration underscores the life-and-death stakes in this speculative sci-fi thriller, which traverses two near-future timeframes. Scientist Gabrielle White accidentally discovers an astonishing technology for transferring consciousness into the body of another person. Fast-forward 25 years, and a young woman, Annami, navigates a disturbing future in which Gabrielle's technology allows bodies to be rented and abused….
************************
YA FANTASY
CHILDREN OF VIRTUE AND VENGEANCE  by Tomi Adeyemi | Read by Bahni Turpin (Earphones Award Winner)
Bahni Turpin exquisitely narrates the second book in this fantasy series, Legacy of Orïsha. Her steady pace and West African accent draw us into the story of Zélie, a Maji warrior, and Princess Amari– both of whom fight against a monarchy that threatens to destroy the people of Orïsha….