Names and Legacies
By Chris M. Barkley: If I had told you a month ago that legacies of three of the biggest names in the fantasy and sf community would come under scrutiny and that one in particular would have his name removed from two prestigious awards, you probably would have looked at me oddly and thought I was crazy.
Well now, welcome to Crazy Town.
I, on the other hand, would not have been surprised as much because of what had happened a year ago.
Tuesday, November 27 2018, was the BEST day of Linda Fairstein's life. Well, you could say it was the LAST best day of her life because forty-eight hours later, it began to unravel.
Fairstein, an acclaimed and best-selling crime writer of many years, awoke that day to find out that her peers in the Mystery Writers of America had named her as a Grand Master, the highest award of their organization could bestow. She was being honored for her series of 20 novels featuring Alexandra Cooper, a sex crimes prosecutor.
When she found out, she took to Twitter, writing,"How is THIS news for a thrilling surprise. I am Mystery Writers of America 2019 GRANDMASTER…..I'm pinching myself."
But, almost immediately, prominent crime writers, with novelist Attica Locke in the lead, were protesting the announcement. Locke explained vociferously that Fairstein was directly responsible for the false imprisonment of five innocent men.
Linda Fairstein's previous occupation was a district attorney for New York City. For nearly a quarter of a century she was the lead prosecutor of the Sex Crimes Unit in Manhattan. In that capacity she became a feminist icon for her tough stances on crime and advocacy for victims' rights in court.
Unfortunately, she was also responsible for personally supervising the prosecution of the Central Park Five, a 1989 case in which a jogger was brutally beaten and raped. The five Latino and black male teenagers were arrested, questioned, tried and eventually convicted for the heinous crime. They all claimed that the confessions they signed were coerced and that they were innocent. In 2002, all of them were exonerated by DNA evidence, freed and were given a substantial financial settlement from the city.
So, when the MWA reversed themselves, they released the following statement:
"After profound reflection, the Board has decided that MWA cannot move forward with an award that lacks support of such a large percentage of our members. Therefore, the Board of Directors has decided to withdraw the Linda Fairstein Grand Master award. We realize that this action will be unsatisfactory to many. We apologize for any pain and disappointment this situation has caused."
By this past June, Dutton, her current publisher, had dropped her and activists on social media outlets called on the public to boycott her books and anyone selling them.
Fairstein exacerbated her situation by not apologizing for what happened or at least admitting that our judicial system failed these young men miserably. But no; instead she doubled down and she stood by their original convictions despite the evidence to the contrary, and hinted that if they were not guilty of that offense, they were probably guilty of something else and absolutely deserved exactly what they got. When HBO's drama about the Central Park Five, "When They See Us" was aired this past spring, it featured a less than flattering portrayal of Fairstein.
When I heard about Linda Fairstein's problems with the Mystery Writers of America, I got into an semi-argument with a bookselling friend about what should happen to her. He stated, unequivocally, that her actions in her life should have nothing to do with her work as a writer.
And, In a fair and a just world, that would happen. But, as we have seen repeatedly over the advent of the internet and social media outlets, there are people out there who would vehemently oppose the most harmless and innocuous you could come up with, including kittens. knitting and lawn bowling.
I told my friend back then that while it was more than likely that Linda Fairstein probably did deserve the MWA honor, people, her peers, critics, and the public at large and the tidal forces of social interaction she helped foment were going to deny her because of her past actions and her adamant defense of them.
And the very same scenario has played out again, in high definition no less, in these past few weeks.
When Jeannette Ng made her speech denouncing John W. Campbell, Jr. at the Hugo Award Ceremony three weeks ago, it set off a tsunami of arguments, retrospectives and reassessments of Campbell, the late Alice Sheldon (best known under her pseudonym James Tiptree, Jr), Amazing Stories founder Hugo Gernsback and other various literary luminaries of the past and present.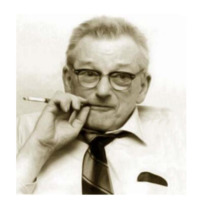 By sheer coincidence, I discovered Campbell the editor in high school, several months after he died. My neighbor, Michaele, had a subscription and loaned me her copies of Analog, which were among the last he had edited. The stories were ok but what really caught my eye were the strangely cranky editorials, which made me curious enough to want to meet him. It was well enough that he had departed; had I gone back a few years and read of his 1968 endorsement of George Wallace for President, that would have been quite enlightening.
From 1937, for their first fifteen years or so, Campbell's Astounding Science Fiction magazine (and for the few years it existed, its fantasy counterpart, Unknown) were the biggest influences in sf literature and fandom at large.
But, along came Anthony Boucher and J. Francis McComas. And Horace Gold. Cele Goldsmith. Frederik Pohl. Ian and Betty Ballantine. Joseph and Edward Ferman. And Harlan Ellison. And many other editors and publishers who followed in their footsteps. Like all good literary movements, sf diversified, became more inclusive and expanded.
And Campbell himself? Not so much.
To be sure, he still was respected by authors and artists who produced for him. And don't forget that he was the first to serialize Frank Herbert's magnum opus, Dune, and, ironically, the very FIRST story by one James Tiptree, Jr (who is waiting on deck, so to speak).
But Campbell was estranged from a number of major authors such as Robert A. Heinlein, whom he had clashed with over ideological and political differences.
When the two awards were established in his name two years after his death, John W. Campbell, Jr. was so well thought of and revered that there was no virtually opposition from any of the sponsors; Conde Nast Magazines (which later morphed into Dell Magazines) and the World Science Fiction Society (as the administrator) for the Best New Writer and the Memorial Award for Best Novel by late authors Harry Harrison and Brian Aldiss. (The Gunn Center Conference of the University of Kansas formally took over the administration of the Campbell Memorial Award in 1978).
Harrison wrote this of the awards in 1977:
When John died it was a blow to all of us. After the memorial service a number of his writers were talking, and out of the talk came the Astounding anthology, what has been called the last issue of the Campbell magazine. It was a good tribute to a good editor. There is another tribute I think of just as highly, the award for the best SF novel of the year presented in his name and memory. An award I am sure he would have loved because it instantly became involved in controversy when the first prizes was presented. How John enjoyed a good argument and a good fight! That this fight sprawled through the letter columns of Analog for some months would have cheered him even more.
(For those among you who are intensely curious about that first recipient, the very first winner of the Memorial Award for Best Novel award was Beyond Apollo by Barry Malzberg, a book whose plot and themes probably would have turned his brain inside out. Don't believe me? Check it out sometime.)
In the wake of the events of the past three weeks, Campbell's grandson, John Campbell Hammond, has expressed some distress and disappointment over the removal of his name from the two awards. Others have been more pointed in their criticism, calling it a reactionary response of "political correctness" or "erasure".
Mr. Hammond may be saddened but at least he can be consoled by the voters of the 1944 Retro-Hugos, which held his grandfather in some high esteem because they awarded him in the Best Editor, Short Form category.
Here's the thing; while he was a brilliant innovator in our branch of literature, there is also no doubt that his views on women and race were abominable. We can only speculate how much better things might have been if he hadn't been such a person. Looking back, it is quite evident that the only thing holding up his reputation up for all these decades was white privilege, willful or unknowing ignorance and racism.
And what's happened to Campbell is not "erasure" but, as John Scalzi elegantly put it on his blog, a "reassessment". And part of that process is a condemnation of your past actions.
Almost immediately in the wake of all of this, The Tiptree Motherboard, the administrators of the James Tiptree, Jr. Award, were inundated by requests that they change the name of their award, citing that Alice Sheldon (the alias behind the Tiptree pseudonym) had committed the murder of her spouse, the ailing and terminally ill Huntington Sheldon, and then committed suicide.
Where I had no doubt that removing Campbell name was correct thing to do, I was equally adamant that Tiptree's name should remain in place.
I am proud to state that I voted for Sheldon's Hugo winning novella, "Houston, Houston, Do You Read," on my very first Hugo Awards ballot back in 1977. At that time, no one knew "James Tiptree, Jr." was other than a as a damn good writer. Upon first reading, I found her short fiction to be entertaining, intensely personal and incredibly enlightening. And I still do.
The bubble burst the very next year when, in her guise as Tiptree, slipped up and revealed to several of her correspondents that her mother had recently died. That led a few clever people to a Chicago newspaper obituary and directly her real identity.
Sheldon continued to write, as Tiptree and "Raccoona Sheldon" until her and her husband's deaths in 1987. It was long rumored among her friends and family that she and "Ting" had made a long-standing murder/suicide pact if either became too ill for the other to care for. In her 2006 Hugo Award winning biography, The Double Life of Alice B. Sheldon, author Julie Phillips did not state conclusively that this was the case. Recently, Phillips wrote on Twitter:
"The question has come up whether Alice Sheldon (James Tiptree, Jr) and her husband Ting died by suicide or murder-suicide. I regret not saying clearly in the bio that those closest to the Sheldons all told me that they had a pact and that Ting's health was failing.

Ting's son Peter Sheldon also said there was a pact, and that Ting was declining. Alli probably wanted to die more than Ting did. But the pact didn't have to do with his blindness or disability. He was going, and they chose to go out together."
Recently on the Tiptree Motherboard, Phillips elaborated further:
"Ting didn't leave a statement, but all Ting's friends that I talked to plus his son Peter were unanimous that it was a pact, and that Ting's health was failing when it happened. The only one who cast doubt on that was the lawyer who talked to her on the last night, James Boylan. He didn't know either Ting or Alli very well, and I have doubts about how well he understood what was happening. I'm planning to write up what I know, because I left too much room for doubt when I wrote the book."
I got into a very brief argument on the Tiptree Motherboard Twitter feed with a troll (with no previous history of posting) who stated unequivocally that Sheldon was nothing more than a common murderer. I countered that while John W. Campbell was a serial offender in life, Alice Sheldon should not be condemned forever for one desperate and tragic choice.
Even moreso, the name "James Tiptree, Jr." and the meaningful and influential fiction that was presented under that name has transcended the life of the author. I believe that the award cannot be what it is, a celebration of the exploration of sex and gender roles in fantastic fiction without that name attached to it.
On 2 September, the Tiptree Motherboard issued a lengthy statement covering the controversy and stated that a name change was not in the offing. Two days later they, issued the following clarification:
We've seen some people discussing this statement and saying we're refusing to rename the award. Of course it's easy to read what we've written in that way; our apologies. While this post focuses on the reasons why we have not immediately undertaken to rename the award, our thinking is ongoing and tentative, and we are listening carefully to the feedback we are receiving. We are open to possibilities and suggestions from members of our community as we discuss how best to move forward. You can contact us at [email protected]
So, at least for the foreseeable future, The James Tiptree Award will remain as it is.
Our last person of interest is Hugo Gernsback, an immigrant from Luxembourg who founded the 1926 magazine Amazing Stories, the very first publication completely devoted to publishing science fiction (which he originally dubbed "scientifiction"). Through it, he also created the "Science Fiction League", a club whose members published letters in the magazine and corresponded with each other eventually met in person, thus creating the first wave of sf fandom and conventions.
But before Amazing Stories, Gernsback was better known as a publisher of all sorts of other publications. He was notorious for not paying his contributors very much (or in some cases, not at all) and his business practices were seen by many at the time as very shady or outright fraudulent.
As author Barry Malzberg once wrote:
Gernsback's venality and corruption, his sleaziness and his utter disregard for the financial rights of authors, have been well documented and discussed in critical and fan literature. That the founder of genre science fiction who gave his name to the field's most prestigious award and who was the Guest of Honor at the 1952 Worldcon was pretty much a crook (and a contemptuous crook who stiffed his writers but paid himself $100K a year as President of Gernsback Publications) has been clearly established.
The very next year, the Science Fiction Achievement Awards were first given out at the11th Worldcon in Philadelphia. And despite his scurrilous reputation, people began to nickname this new award, "The Hugo", after him! And I have no doubt that this just tickled his fancy up to his death at the age of 83 in 1967. The name became so universally used that by1992, it was officially codified into the Constitution of World Science Fiction Society.
I am amused that some people are showing some genuine outrage that the most prestigious award in sf is named after such a scoundrel. And not because I think it's a bad idea. Oh no, on the contrary, this might be a GREAT idea whose time has come.
All these pundits have to do is come up with a name to replace "Hugo Award". Something that has a consensus of fandom behind it. A name that can be protected legally by the World Science Fiction Society. And…
A name that will have to endure at the very least, four or five years of committee studies and formal Business Meeting debates, amendments, substitutions and serpentine votes.
To those who wish to embark on this fool's errand, I wish you all the luck on this Earth and all of its known (and unknown) alternate versions as well.
In any event, fame and legacies are all fleeting and a fool's deepest desire. All that really matters in life in the long run are your family, friends, memories and knowing that you tried to do the right thing and the best you can under the circumstances.
My advocacy of new categories for the Hugo Award will probably be my legacy. And I'm hoping for more. But It is my hope that my work will not stand and that others will study, deconstruct, demolish and build on the ashes of my efforts.
I hope a new Best Dramatic Presentation category is even more expansive and inclusive. The Editing category should formally include anthologies and author collections. Manga should definitely be included in the description of the Comics and Graphic Story category. And a Best Translated Novel award (or, at least a test of such a category) should be inevitable and welcomed, not feared.
If I had to single out one of the greatest moments in my life in fandom, I could tell you exactly when it happened, the night before the 2012 Hugo Awards Ceremony at Chicon 7.
My partner Juli and I were hanging out in the Hyatt Regency bar overlooking Michigan Avenue when we were approached by a woman and her partner. She said she sought me out to to thank me personally for working so hard to establish the Best Graphic Story category in which she was a nominee that year. I, in turn, congratulated her on the nomination and wished her the best of luck.
And the next day, Ursula Vernon won her first Hugo Award for her graphic omnibus, Digger. She did not thank me on stage. She didn't have to because she already had.
It is always better to give than to receive. And I have always strived to create the possibility to give the highest award we have to the most deserving creators. And that is all I have ever wanted.
Or needed.