By Carl Slaughter: The Fortuitous Meeting, the first in Christopher Kastensmidt's Elephant and Macaw series, was nominated for a Nebula. He nicknamed the subgenre 'muskets and magic.' It is a mix of magic, monsters, adventure, and friendship, with a heavy dose of European, Africa, and South American culture, set in the jungle, during an early colonial time period. Check out the awesome cover art and listen to the theme music. And how about those adjectives: fortuitous, parlous, discommodious, inauspicious, preposterous, tumultuous,
Listen to a podcast of The Fortuitous Meeting on Starship Sofa: http://www.starshipsofa.com/blog/2011/03/16/starshipsofa-no-180-nebula-nominated-christopher-kastensmidt/
Listen to Elephant and Macaw series theme music here.
THE FORTUITOUS MEETING
Gerard van Oost and Oludara are destined to become two of the greatest heroes in Brazilian history, but first, this unlikely pair must meet far from their homelands, in the central plaza of Salvador, capital of the fledgling colony. Oludara, a slave, and Gerard, an outcast, must each outwit a legendary foe to overcome their pasts and forge a new future together.
A PARLOUS BATTLE
The Dutch explorer Gerard van Oost and Yoruban warrior Oludara discover that they are poorly equipped to deal with the dangers of the Brazilian wilderness. They agree to seek aid from a native tribe, a decision that could cost them their lives. Their only escape lies in confronting a powerful foe: the seemingly invulnerable Kalobo.
THE DISCOMMODIOUS WEDDING
Oludara wishes to marry the Tupinamba native Arany, but an unusual secret from her past will make that more difficult than he could ever imagine. Together with Arany and his faithful companion Gerard van Oost, Oludara must find a way to turn magic against magic and deal with a host of supernatural beings beyond his control.
AN INAUSPICIOUS VISIT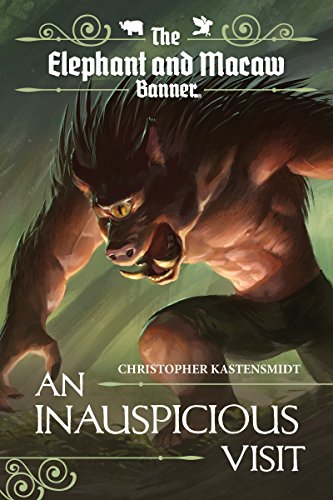 In order to save their Tupinamba friends, Gerard and Oludara must split up and put themselves in great danger, as Oludara travels in the company of their greatest rival and Gerard must brave the wilderness alone. Little do they know that the paths ahead contain two of their deadliest foes yet.
A PREPOSTEROUS PLIGHT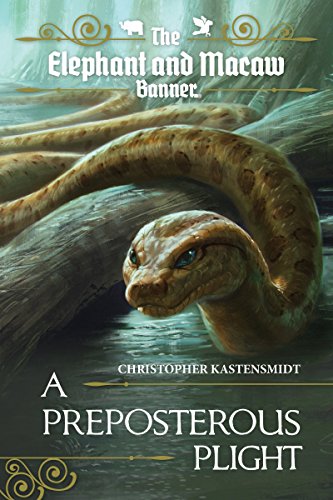 When Antonio Dias Caldas swears revenge on Gerard van Oost and Oludara, they have no choice but to flee through the Brazilian wilderness. When they reach the land of the feared Wytaka warriors, however, they discover that what they're running too might just be worse than what they're running from.
A TUMULTUOUS CONVERGENCE
Gerard and Oludara finally arrive in the famous port of Rio de Janeiro, but the visit is far from the holiday they seek. When the French attack the city, Gerard is forced to take sides in a battle that will decide the future of a nation.