Another pair of crime fiction awards have announced their shortlists in the past few weeks.
DASHIELL HAMMETT AWARD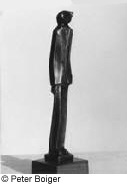 The finalists for the 2021 Dashiell Hammett Award for Literary Excellence in Crime Writing have been named by the International Association of Crime Writers (North American Branch). The award is given to a book, originally published in the English language in the United States or Canada, "that best represents the conception of literary excellence in crime writing."
The finalists are:
Razorblade Tears by S.A. Cosby, Flatiron Books
Stung by William Deverell, ECW Press
Five Decembers by James Kestrel, Hard Case Crime
Harlem Shuffle by Colson Whitehead, Doubleday
The Sacrifice of Lester Yates by Robin Yocum, Arcade Crime Wave
DERRINGER AWARDS
The 2022 Derringer Awards finalists were unveiled by The Short Mystery Fiction Society on April 1.
FLASH FICTION
C.W. Blackwell. "Smoke and Consequences." Mystery Tribune.
Wil A. Emerson. "An Unexpected Reunion." BOULD Awards 2021 Short Story Anthology Vol 1.
John M. Floyd. "Tourist Trap." Pulp Modern Flash.
Scott Von Doviak. "Millicent." Shotgun Honey.
Robert Weibezahl. "Why Are You Just Sitting There?" Yellow Mama.
SHORT STORIES
Brandon Barrows. "The Right to Hang." On the Premises. October 2021.
Tina Debellegarde. "Tokyo Stranger." A Stranger Comes to Town.
Trey Dowell. "Yelena Tried to Kill Me." Mystery Weekly Magazine. August 2021.
Kathleen Marple Kalb. "The Thanksgiving Ragamuffin." Justice For All.
Gabriel Valjan. "Burnt Ends." This Time for Sure.
LONG STORIES
K.L. Abrahamson. "Chicken Coops and Bread Pudding." Moonlight and Misadventure.
Michael Bracken. "The Downeaster Alexa." Only the Good Die Young.
Teel James Glenn. "A Study of Death." Mystery Weekly Magazine. October 2021.
Annie Reed. "Missing Carolyn." Fiction River: Dark & Deadly Passions.
Mark Troy. "Burnin Butt, Texas." Black Cat Mystery Magazine. Issue 10.
NOVELLETTES
Jim Benn. "Glass." Alfred Hitchcock's Mystery Magazine. September/October 2021.
Michael Bracken. "Aloha Boys." Hallmarks of the Job / Aloha Boys.
Barb Goffman. "A Tale of Two Sisters." Murder on the Beach.
Annie Reed. "Little City Blues." Mystery, Crime, and Mayhem: Long Ago.
Stacy Woodson. "Two Tamales, One Tokarev, and a Lifetime of Broken Promises." Guns + Tacos: Season Three.