BLOODY SCOTLAND. The shortlist for the Scottish Crime Debut of the Year 2021 has been announced, which is the other award handed out by the Bloody Scotland festival in addition to the McIlvanney Prize:
The Silent Daughter by Emma Christie (Wellbeck)
No Harm Done by Alistair Liddle (Self Published)
Edge of the Grave by Robbie Morrison (Macmillan)
Waking the Tiger by Mark Wightman (Hobeck Books)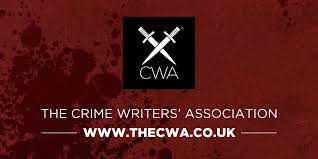 MARGERY ALLINGHAM COMPETITION. The winner of the CWA's 2021 Margery Allingham Short Mystery Competition has been announced as well.
Heartbridge Homicides by Camilla Macpherson
The international competition is open to short stories of up to 3,500 words that have not been previously published anywhere, or shortlisted for this competition.
FALCON AWARD. C. J. Box has won the 2021 Falcon Award for his novel Breaking Point.
The award is given by the Maltese Falcon Society of Japan for the best hardboiled/private eye novel published in Japan in the previous year.
The winning author receives a certificate of merit and a falcon sculpture crafted in wood.
The Maltese Falcon Society was founded in San Francisco in 1981, and later added chapters in New York and Japan. The Japanese chapter is the last one still active, and holds meetings in Tokyo and Osaka.
[Thanks to Cora Buhlert for the story.]