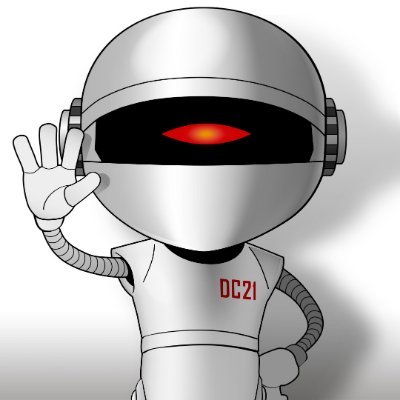 DisCon III, the 2021 Worldcon, will take place as an in-person convention from December 15-19, 2021, at the Omni Shoreham Hotel in Washington, DC.
The DisCon III committee chose these dates after nearly two-thirds of respondents to their public survey said they would prefer an in-person December convention over a virtual convention in August. The committee's public opinion survey launched December 3 asked respondents to pick between "shifting DC III to December 15-19, 2021, with a high probability to be an in-person Worldcon, or keeping with our existing August 25-29, 2021, which would be mostly virtual with the potential for limited in-person activities." The survey's full results can be found on DisCon III's website.
This marks the first time since 1948 (Torcon I) that a Worldcon will not be taking place in either August or September, and the first time Worldcon will be held in December.
"It has been a long and dark year; hopefully, with this news, we can have a December to remember," said DisCon III Chair Bill Lawhorn. "This team has been working hard through some significant challenges but has continued to push forward even as challenges mounted. Getting past our major roadblock is just the thing we need. I need to thank everyone for their support and understanding."
The Omni Shoreham Hotel, located across the street from DisCon III's previous hotel, features 834 guest rooms and over 100,000 square feet (9,290.3 square meters) of meeting space. The convention expects to open up the sleeping room block for reservations very soon.
Additionally, DisCon III will be providing a Virtual Membership for those who wish to participate in Worldcon but will not be able to travel to Washington, DC, this December. The Virtual Membership price will start at US$75 and will be available for purchase shortly. DisCon III Supporting Members will be allowed to upgrade their membership for the price difference. Attending Members who cannot physically attend will be allowed to convert their membership to a Virtual Membership and either receive the difference as a refund or contribute the difference to the Capitalize! Fan Fund.
Regarding the Hugo Awards, science fiction's most prestigious awards, the change in DisCon III's dates will mean a shift to the Hugo voting timeline. More information will be forthcoming on April 13, 2021, when DisCon III releases the Hugo finalists.
Finally, as Worldcon site selection filing has already closed, DisCon III will not reopen and shift the 2023 Worldcon filing deadline.
Update: The survey results are posted in "New Dates, New Hotel | DisCon III".
[Based on a press release.]